Aleppo Map
Click to see large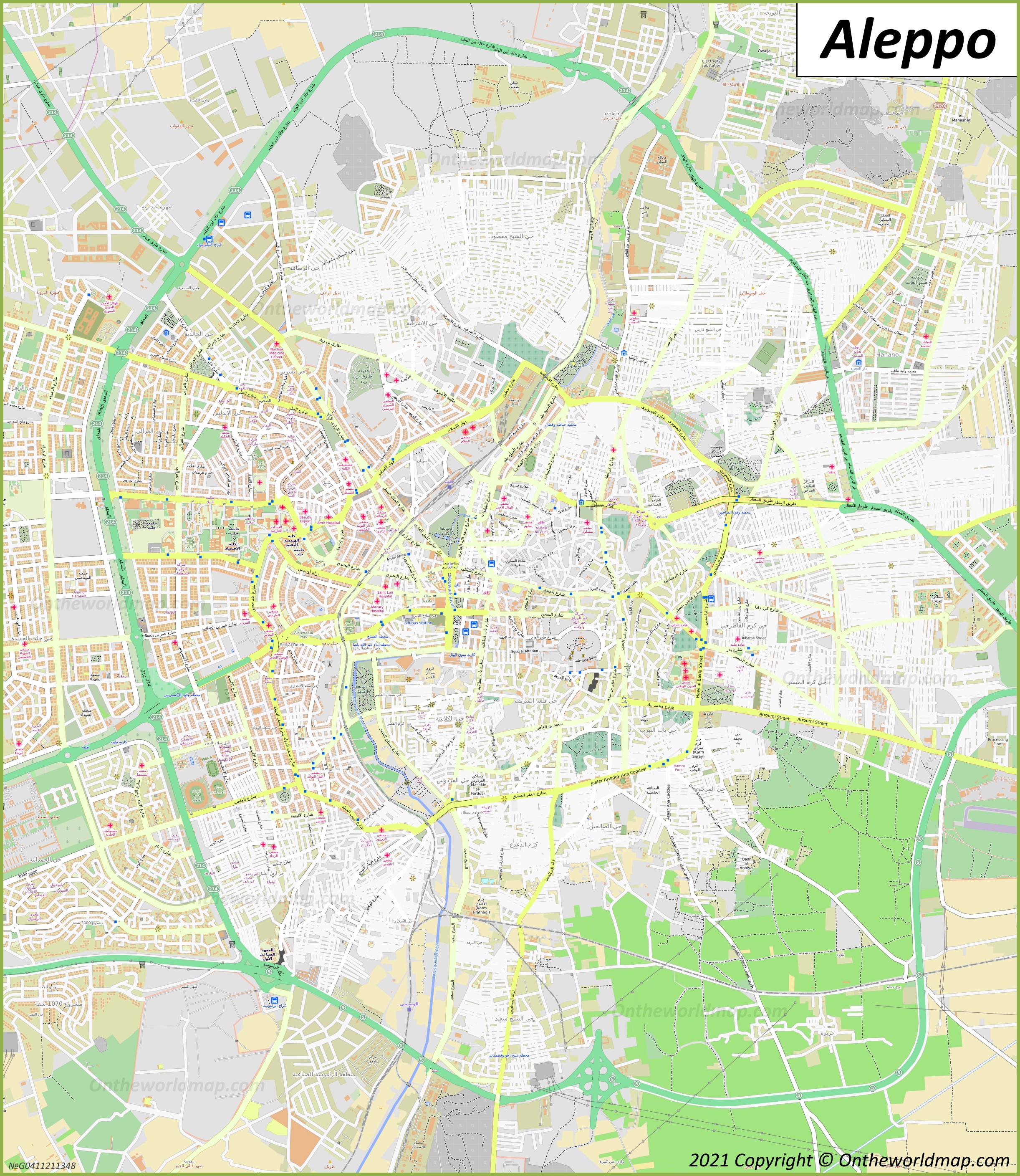 Click to see large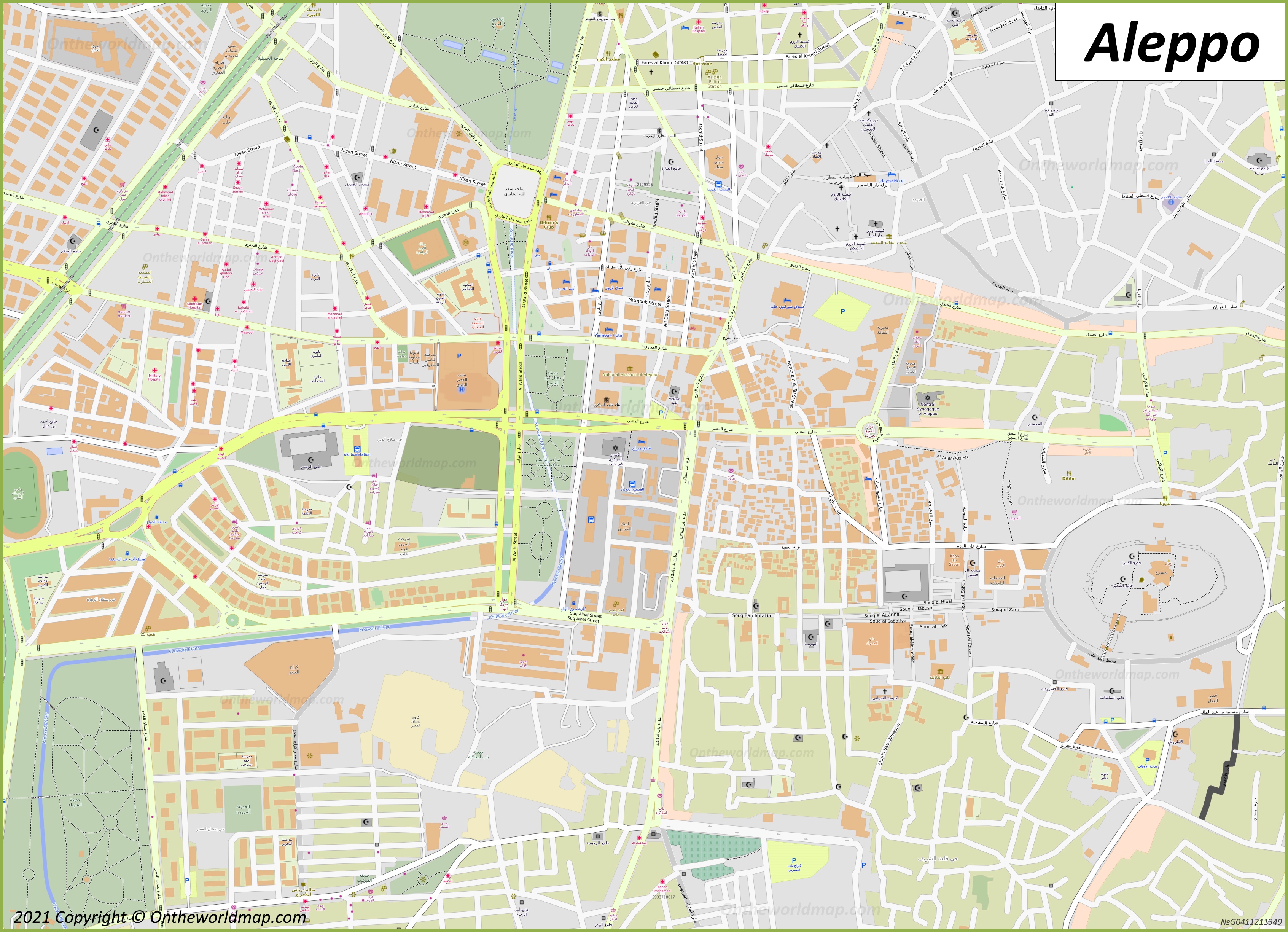 Aleppo Location Map
Full size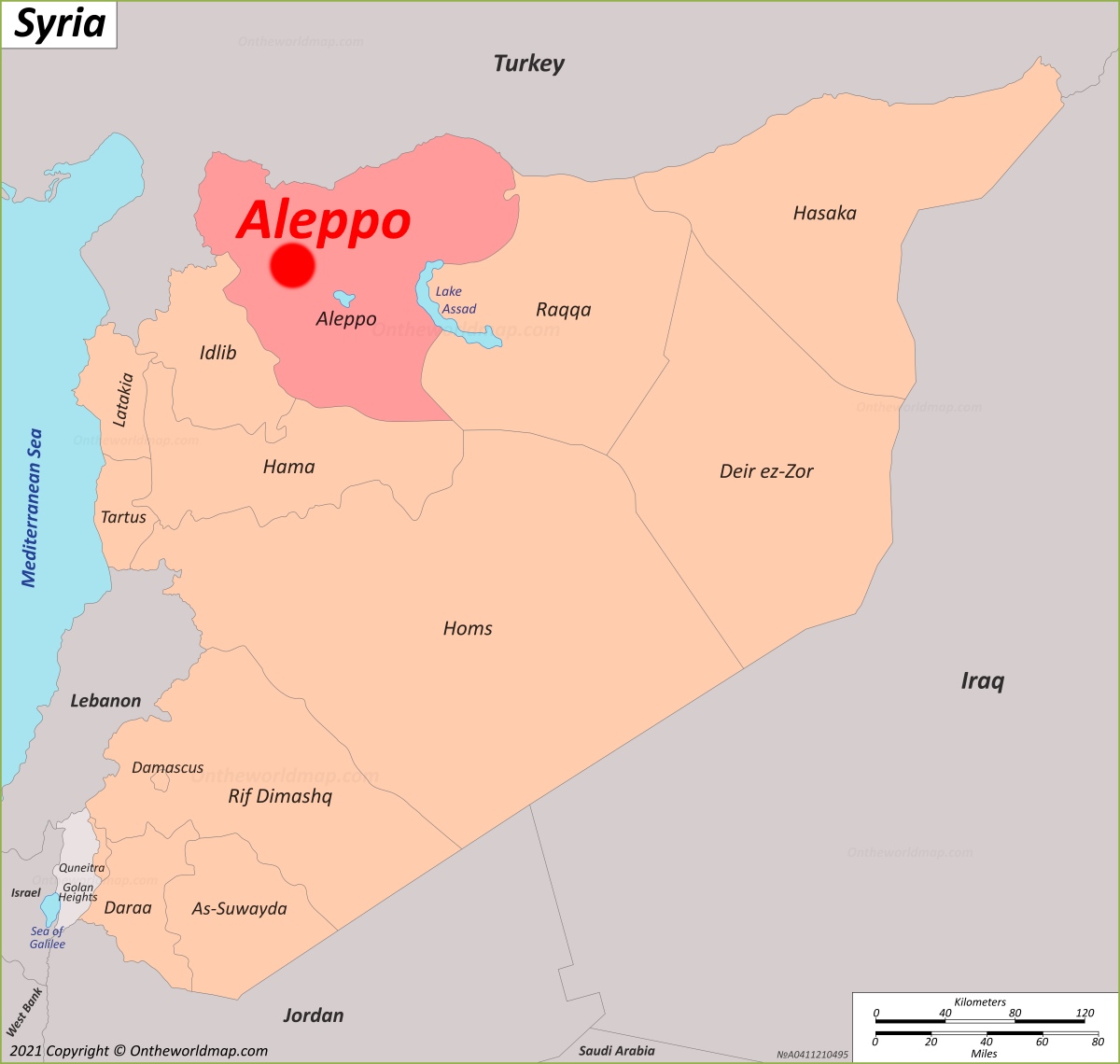 ---
About Aleppo:
The Facts:
Governorate: Aleppo.
District: Mount Simeon.
Population: ~ 1,800,000.
Main sights: The Citadel, Great Mosque of Aleppo, Al-Madina Souq, Gate of Antioch, Kharab Shams Basilica, Bab al-Hadid, Bab al-Ahmar, Bab al-Nairab, Bab al-Maqam, Bab Qinnasrin, Bab Antakeya, Bāb Jnēn, Bab al-Faraj, al-Halawiyah Madrasa, al-Muqaddamiyah Madrasa, Bab al-Nasr, Al-Shibani building, al-Zahiriyah Madrasa, al-Sultaniyah Madrasa, al-Firdaws Madrasa, Bimaristan Arghun al-Kamili, Beit Junblatt, Bab al-Faraj Clock Tower, Mahmandar Mosque, Altun Bogha Mosque, Al-Shuaibiyah Mosque, Al-Qaiqan Mosque, Al-Sahibiyah Mosque, Bahsita Mosque, Al-Tawashi Mosque, Al-Otrush Mosque, Al-Saffahiyah Mosque, Khusruwiyah Mosque, Al-Adiliyah Mosque, Bahramiyah Mosque.