Lima Map
Click to see large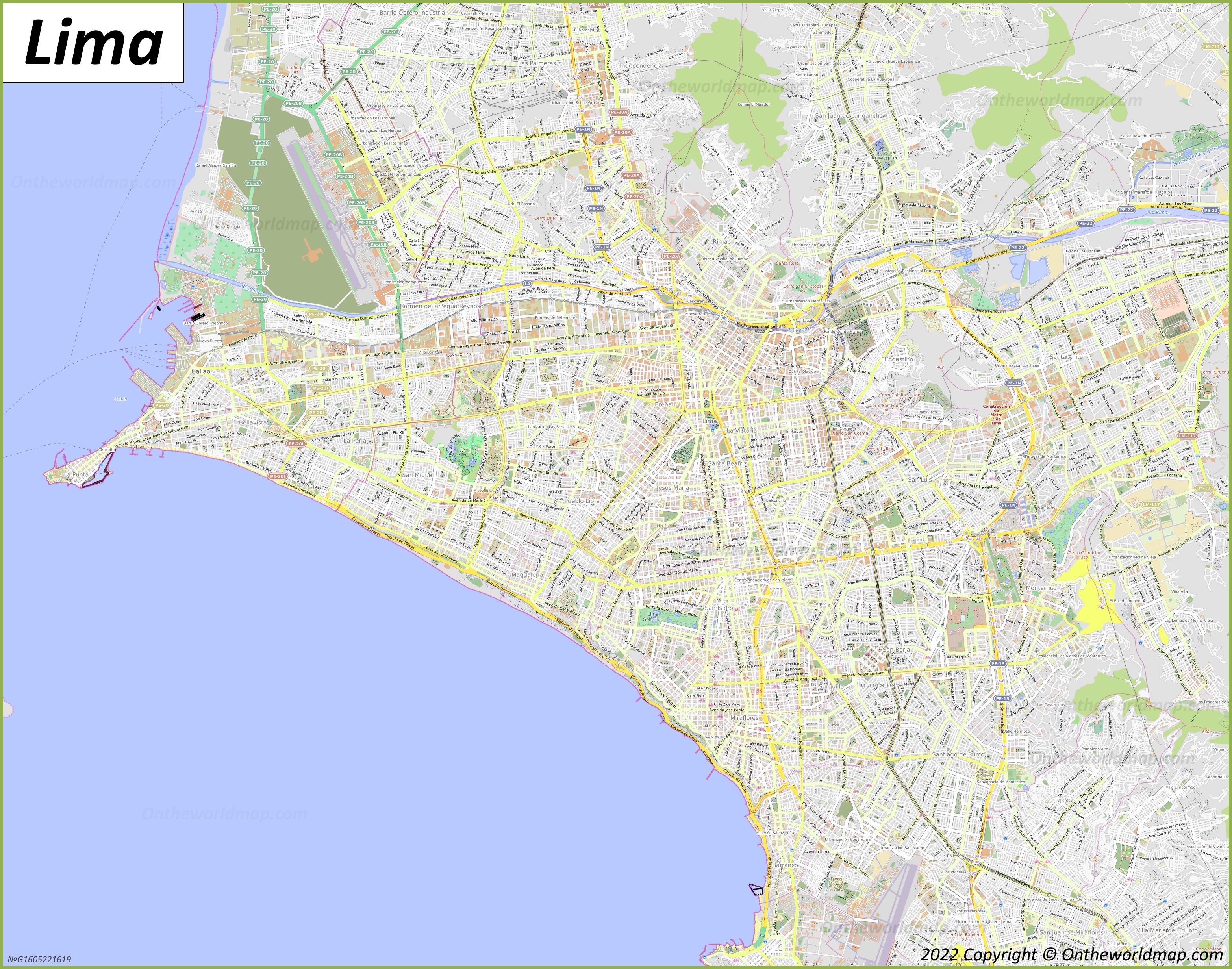 Click to see large
Lima Location Map
Full size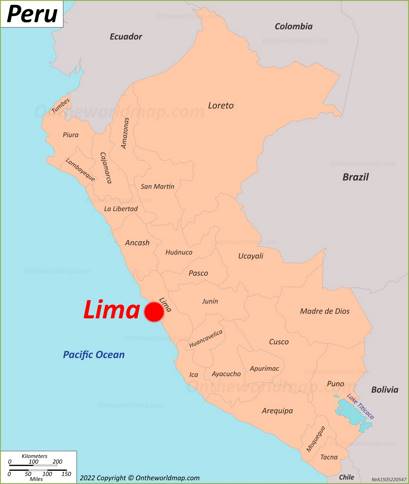 ---
About Lima:
The Facts:
Province: Lima.
Population: ~ 9,750,000.
Metropolitan population: ~ 11,000,000.
Regions: Lima Centro, Lima Norte, Lima Sur, Lima Este, Callao.

Main sights: Basilica and Convent of San Francisco, Lima Metropolitan Cathedral, National Museum of Archaeology, Anthropology and History of Peru, Museum of Natural History, Museo de la Nación, Larco Museum.