Chiclayo Map
Click to see large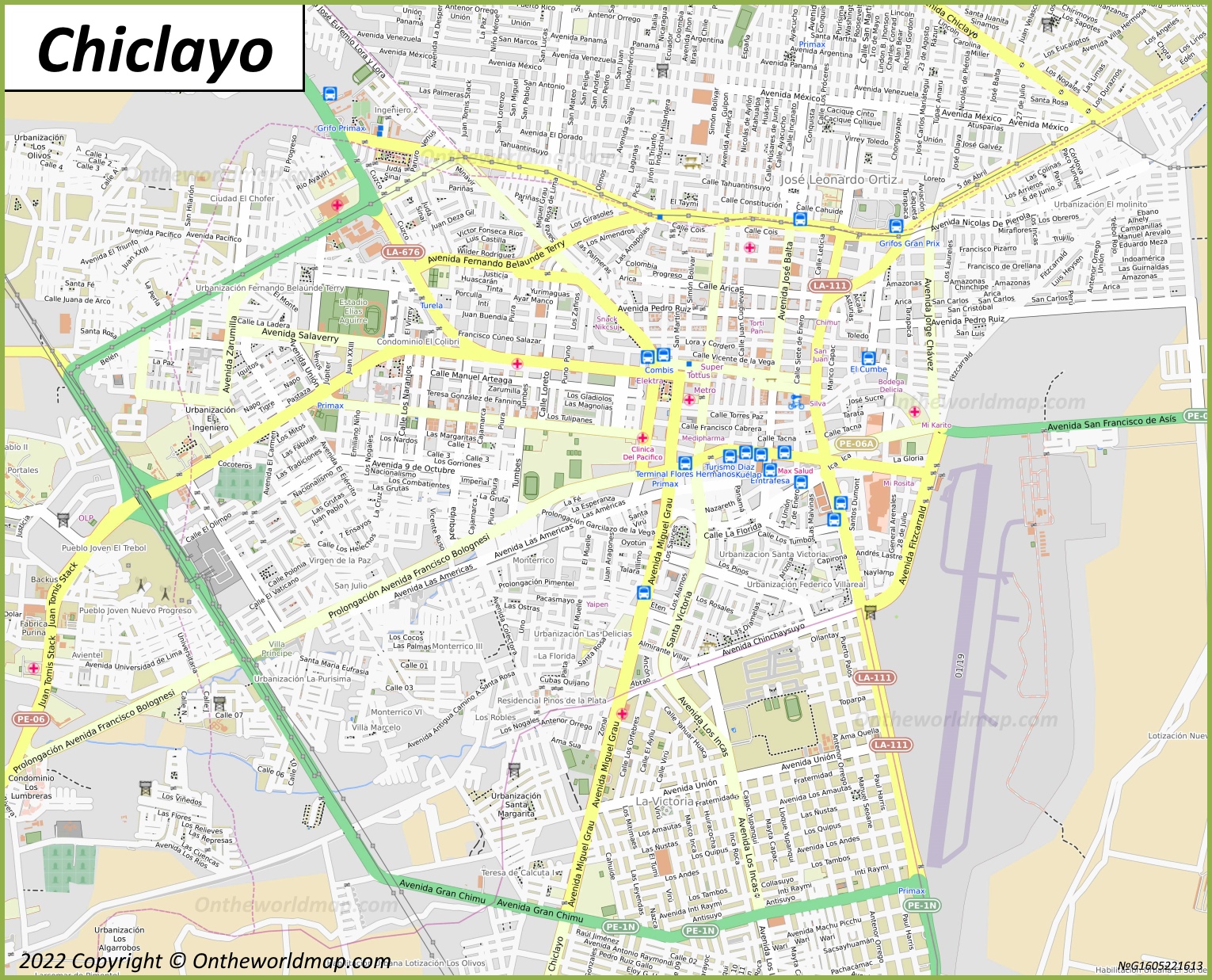 Click to see large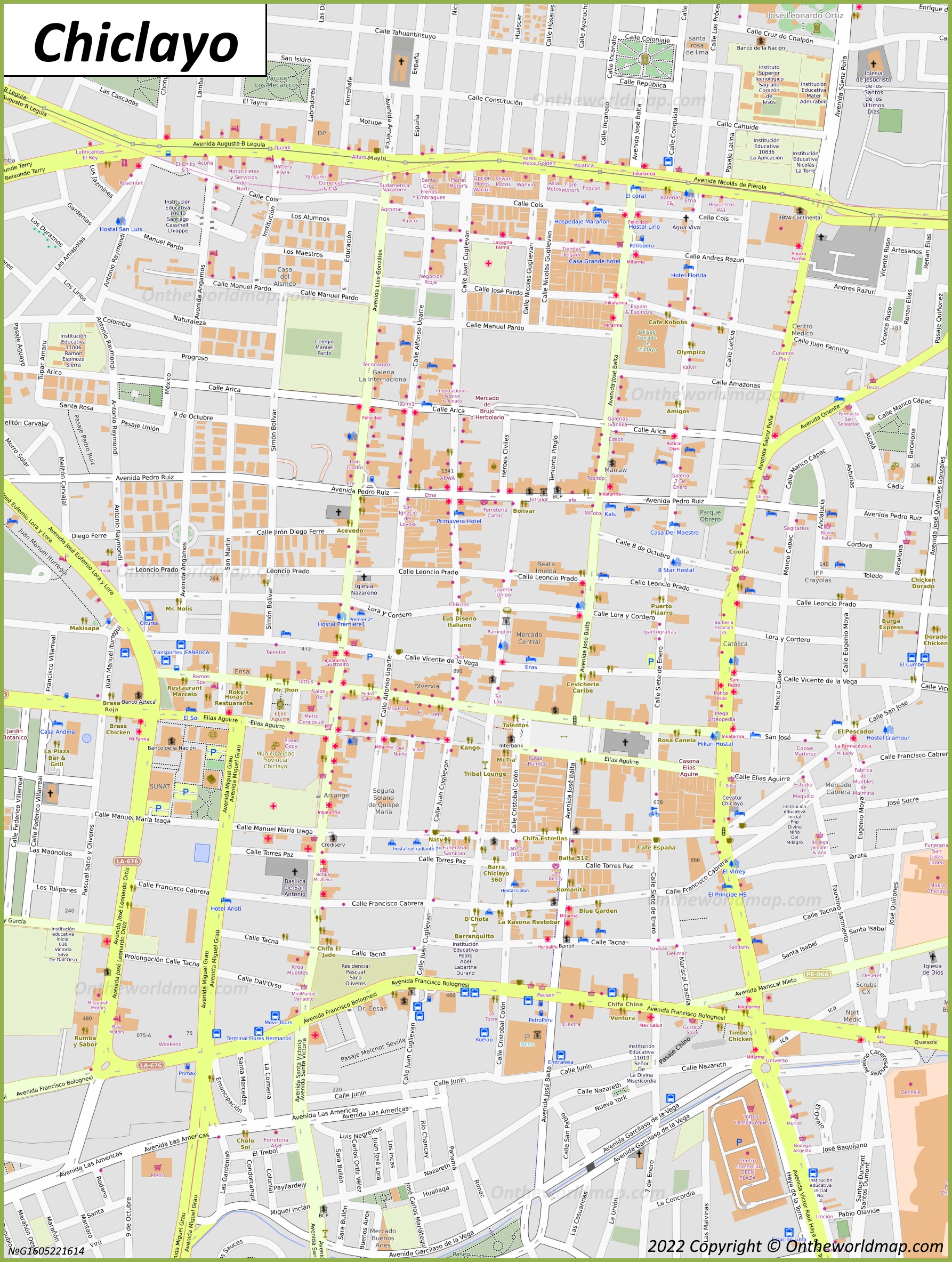 Chiclayo Location Map
Full size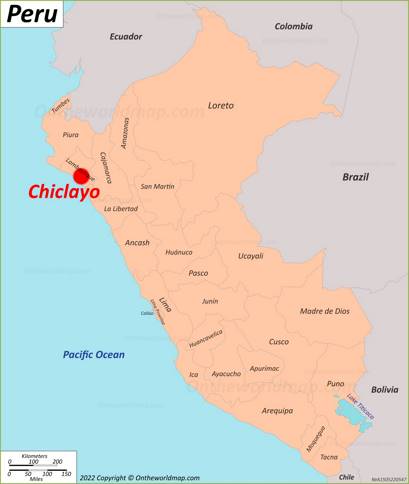 ---
About Chiclayo:
The Facts:
Region: Lambayeque.
Population: ~ 570,000.
Metropolitan population: ~ 750,000.
Districts: Chiclayo, José Leonardo Ortiz, La Victoria, Pimentel, Pomalca, Reque.

Main sights: Main Park, Cathedral of Chiclayo, Municipal Palace, La Verónica's Chapel, Municipal Library José Eufemio Lora y Lora, Civic Center, Basilica San Antonio, Elías Aguirre Square, Children Park.