Nauru Map
Click to see large:
1200x1200
|
1400x1400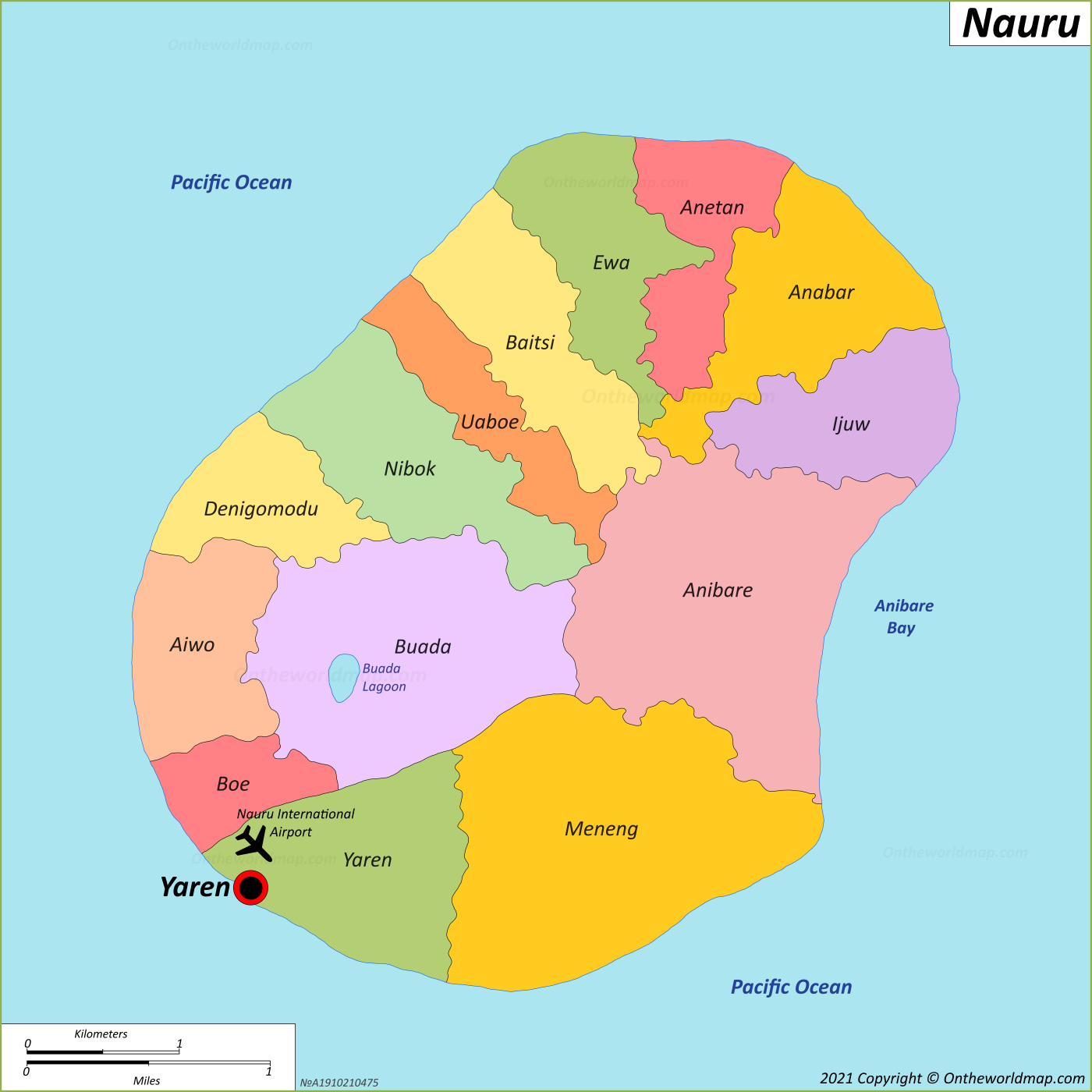 Nauru Location Map
Full size
Large detailed map of Nauru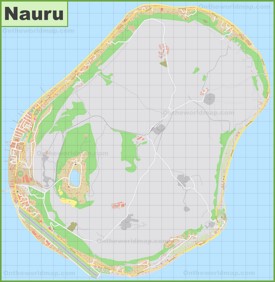 Nauru road map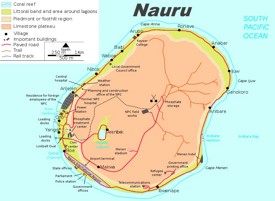 Nauru location on the Pacific Ocean map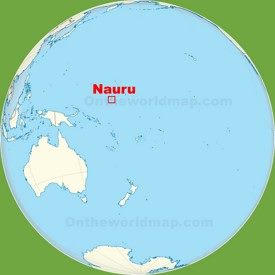 ---
About Nauru:
The Facts:
Capital: Yaren.
Area: 8 sq mi (21 sq km).
Population: ~ 11,000.
Largest cities: Denigomodu .
Official language: Nauruan, English.
Currency: Australian dollar (AUD).
Districts of Nauru: Aiwo, Anabar, Anetan, Anibare, Baitsi, Boe, Buada, Denigomodu, Ewa, Ijuw, Meneng, Nibok, Uaboe, Yaren.