Micronesia Map
Click to see large:
1700x910
|
2000x1071
|
WebP 2000x1071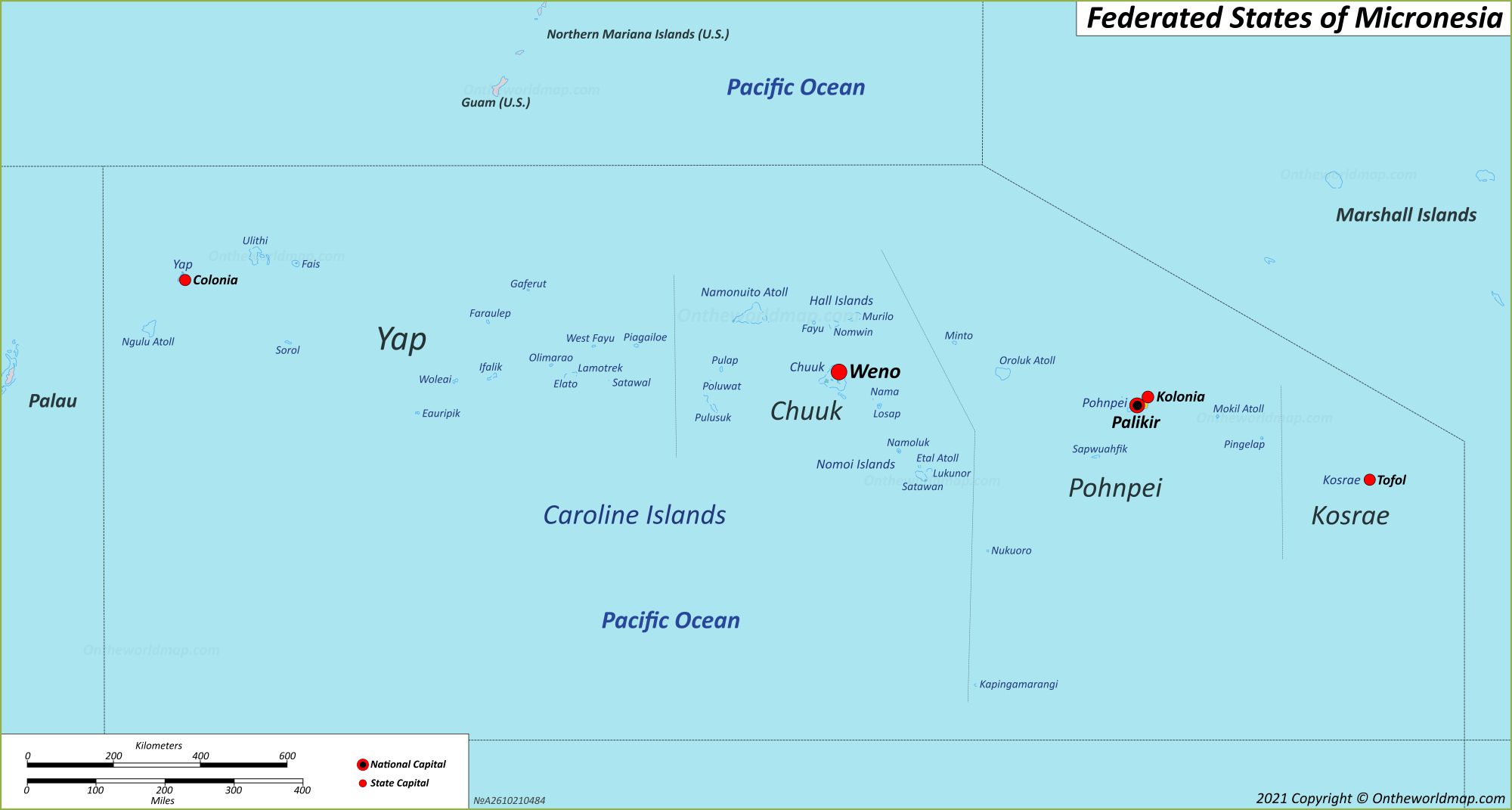 Federated States of Micronesia Location Map
Full size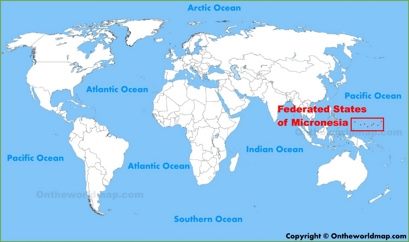 Online Map of Federated States of Micronesia
Detailed map of Federated States of Micronesia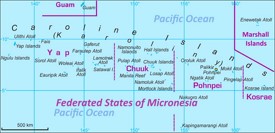 Micronesia political map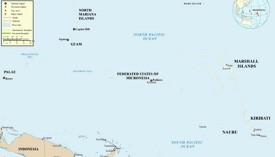 Micronesia location on the Pacific Ocean map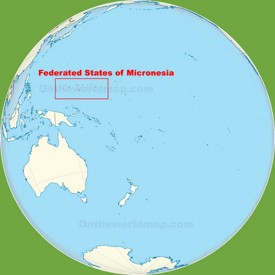 Map of Pohnpei Island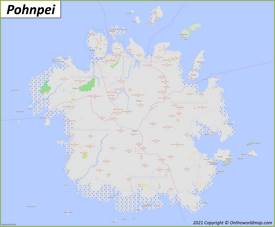 Map of Weno Island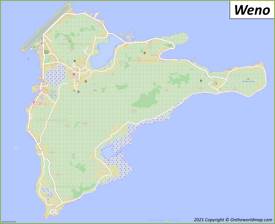 Map of Yap Island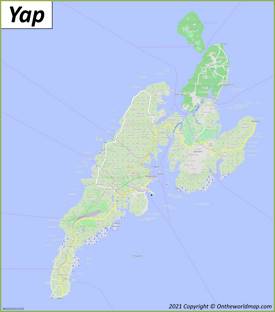 Map of Kosrae Island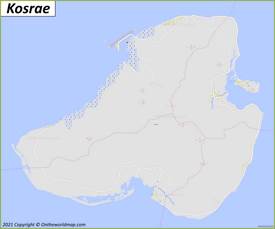 ---
About Federated States of Micronesia:
The Facts:
Capital: Palikir.
Area: 271 sq mi (702 sq km).
Population: ~ 105,000.
Largest cities: Weno, Colonia, Kolonia, Tofol.
Official language: English.
Currency: United States dollar (USD).
States of Micronesia: Yap, Chuuk, Pohnpei, Kosrae.
Islands of Micronesia: Kosrae, Pohnpei, Weno, Yap, Chuuk Atoll, Eauripik, Elato, Falalop, Mokil Atoll, Namonuito Atoll, Nomoi Islands, Etal Atoll, Losap, Hall Islands, Nomwin, Murilo, Lukunor, Faraulep, Fayu Atoll, Gaferut, Ifalik, Kapingamarangi, Kuop, Lamotrek, Lelu Island, Nama, Namoluk, Ngulu Atoll, Nukuoro, Pakin Atoll, Sorol, Ulithi, Woleai, Olimarao, Oroluk Atoll, Pakin Atoll, Piagailoe, Pingelap, Poluwat, Pulap, Sapwuahfik, Satawal, Satawan, Senyavin Islands, Ant Atoll.