Marshall Islands Map
Click to see large:
1300x1138
|
1600x1400
|
WebP 1600x1400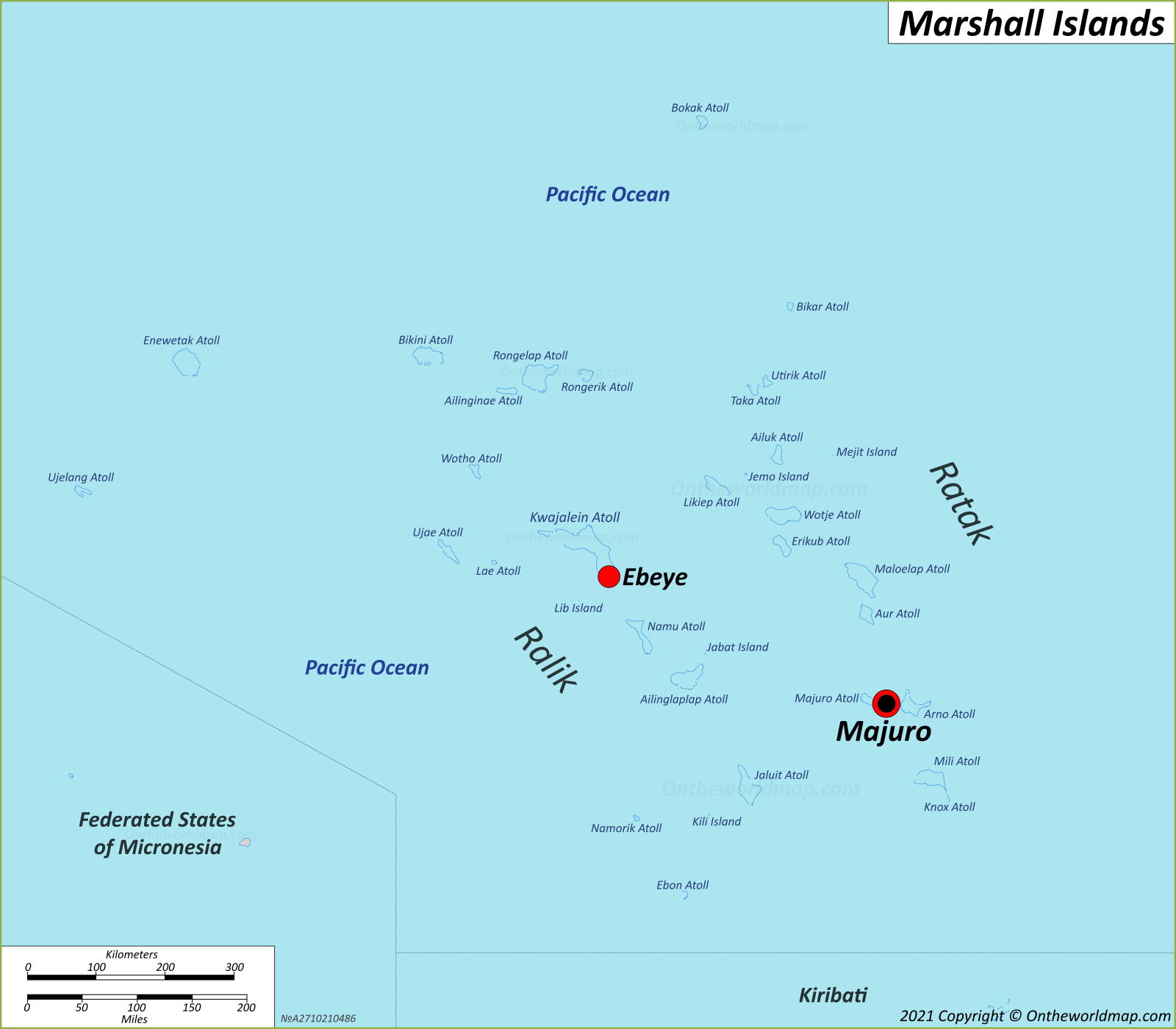 Marshall Islands Location Map
Full size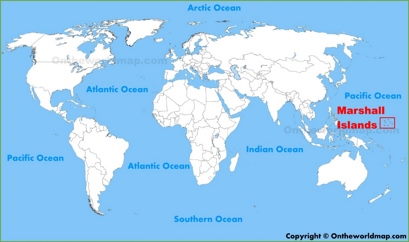 Online Map of Marshall Islands
Detailed map of Marshall Islands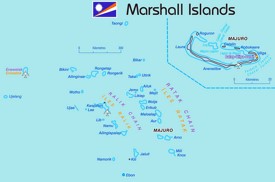 Marshall Islands political map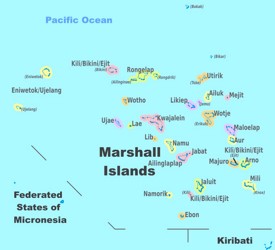 Marshall Islands location on the Pacific Ocean map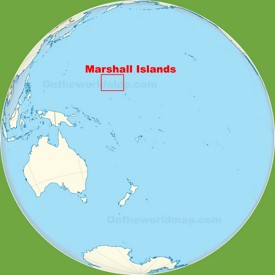 ---
About Marshall Islands:
The Facts:
Capital: Majuro.
Area: 70 sq mi (181 sq km).
Population: ~ 59,000.
Largest cities: Majuro, Ajeltake, Delap-Uliga-Djarrit, Ebeye, Laura, Rairok.
Official language: Marshallese, English.
Currency: United States dollar (USD).
Chains of Marshall Islands: Ralik, Ratak.
Islands of Marshall Islands: Ailinginae Atoll, Ailinglaplap Atoll, Bikini Atoll, Ebon Atoll, Enewetak Atoll, Jabat Island, Jaluit Atoll, Kili Island, Kwajalein Atoll, Lae Atoll, Lib Island, Namdrik Atoll, Namu Atoll, Rongdrik Atoll, Rongelap Atoll, Ujae Atoll, Ujelang Atoll, Wotho Atoll, Ailuk Atoll, Arno Atoll, Aur Atoll, Bikar Atoll, Bokak Atoll, Erikub Atoll, Jemo Island, Knox Atoll, Likiep Atoll, Majuro Atoll, Maloelap Atoll, Mejit Island, Mili Atoll, Taka Atoll, Utirik Atoll, Wotje Atoll.