Kiribati Map
Click to see large:
1500x825
|
1800x990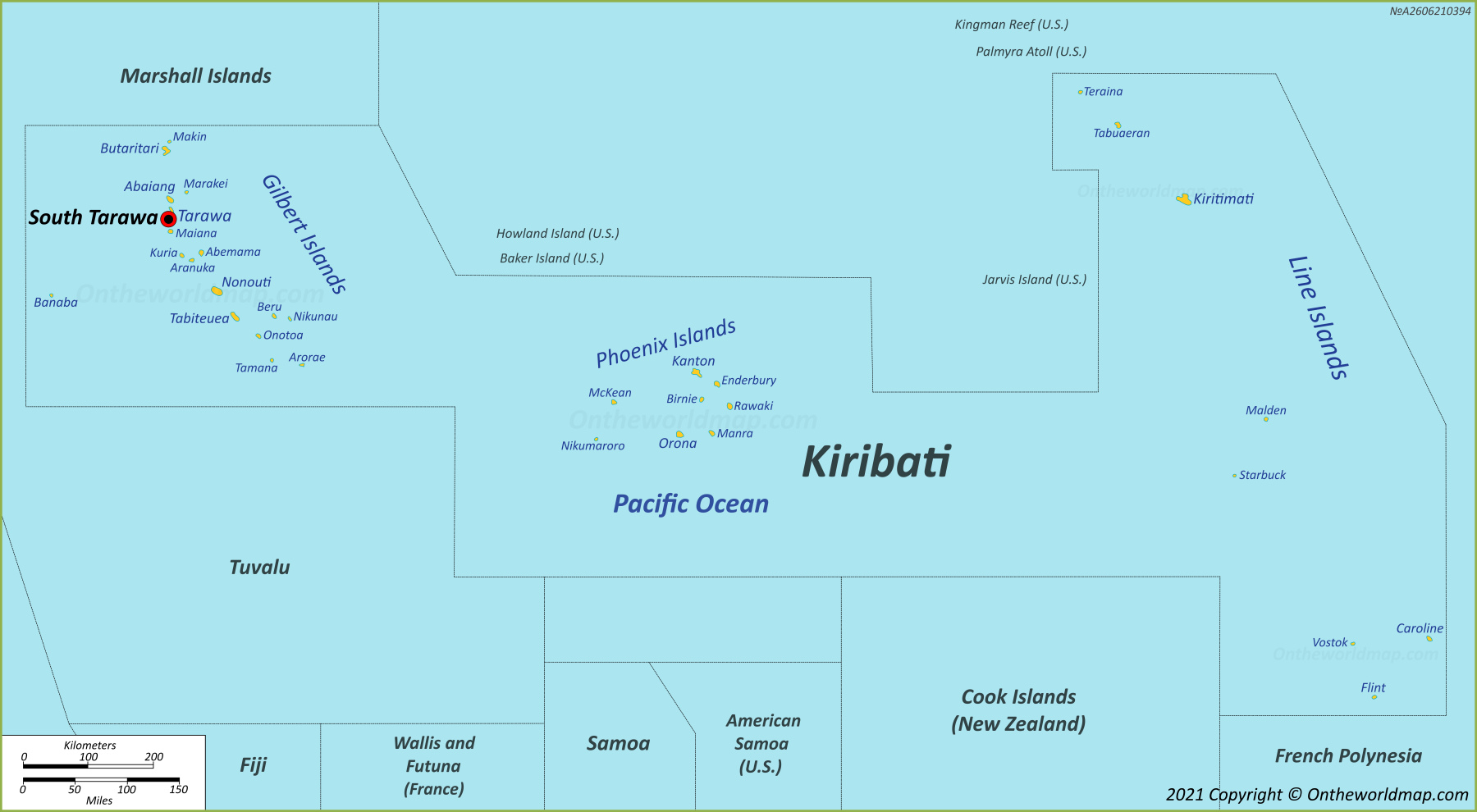 Kiribati Location Map
Full size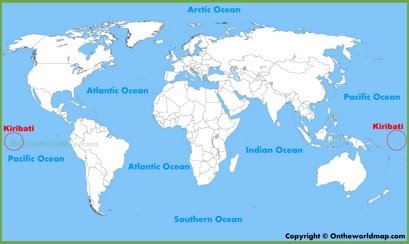 Large detailed map of Kiribati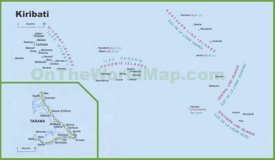 Kiribati political map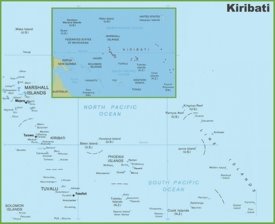 Kiribati location on the Pacific Ocean map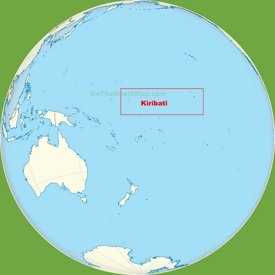 Kiribati location on the Oceania map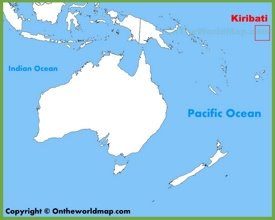 Abemama map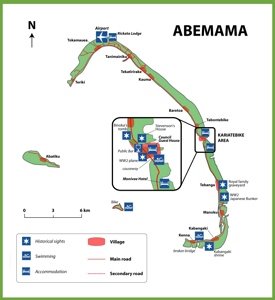 Bairiki map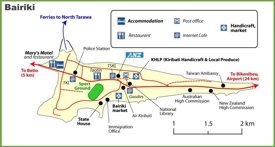 Betio map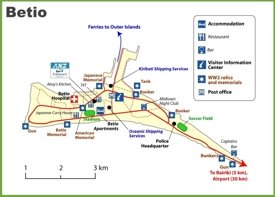 Bikenibeu map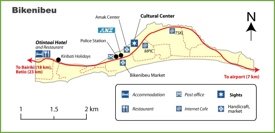 Marakei map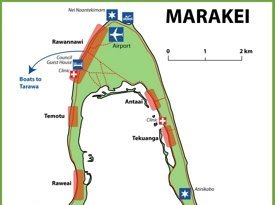 ---
About Kiribati:
The Facts:
Capital: South Tarawa.
Area: 313 sq mi (811 sq km).
Population: ~ 120,000.
Towns and Villages: Abaokoro, Abarao, Aiaki, Ambo, Antai, Bairiki, Banana, Betio, Bikenibeu, Bonriki, Bubutei, Buota, Eita, London, Makin, Marenanuka, Poland, Rawannawi, Roreti, Rungata, Tabiauea, Taborio, Tabukiniberu, Taburao, Tabwakea, Taubukinmeang, Teaoraereke, Tebikerei, Temaraia, Temwaiku, Tuarabu, Utiroa, Ukiangang.
Official language: English, Gilbertese.
Currency: Australian dollar (AUD).
Islands of Kiribati: Banaba.
Gilbert Islands: Abaiang, Abemama, Aranuka, Arorae, Beru, Butaritari, Kuria, Maiana, Makin, Marakei, Nikunau, Nonouti, Onotoa, Tabiteuea, Tamana, Tarawa.
Line Islands: Caroline Island, Flint Island, Kiritimati, Malden, Starbuck, Tabuaeran, Teraina, Vostok.
Phoenix Islands: Abariringa, Birnie, Enderbury, Manra, McKean, Nikumaroro, Orona, Rawaki.