Moldova Map
Moldova Location Map
Full size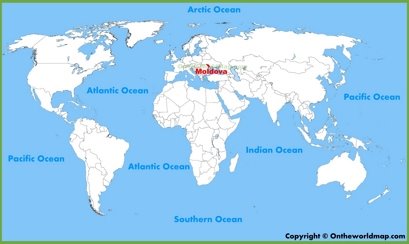 Large detailed map of Moldova with cities and towns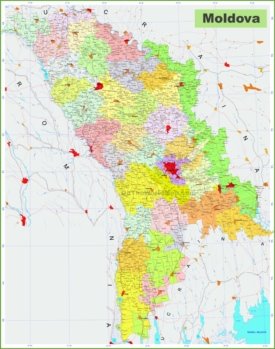 Moldova political map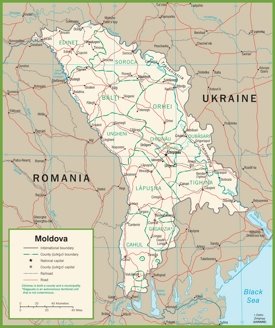 Moldova tourist map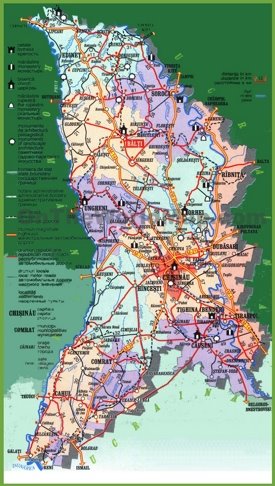 Administrative divisions map of Moldova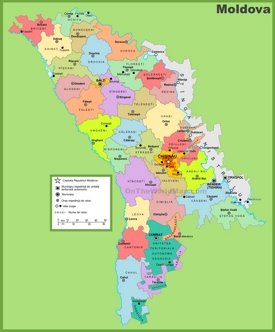 Moldova road map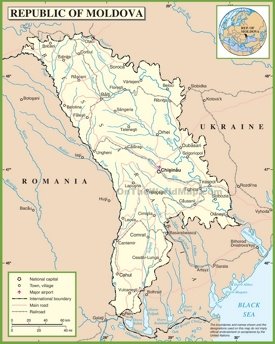 Moldova location on the Europe map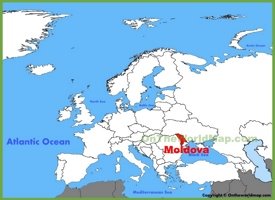 ---
About Moldova:
The Facts:
Capital: Chișinău.
Area: 13,068 sq mi (33,846 sq km).
Population: ~ 2,600,000.
Largest Cities: Chișinău, Tiraspol, Bălți, Bender, Rîbnița, Ungheni, Cahul, Soroca, Orhei, Dubăsari, Comrat.
Official language: Romanian (Moldovan).
Currency: Moldovan leu (MDL).
Districts, municipalities and autonomous territorial units of Moldova: Anenii Noi, Basarabeasca, Briceni, Cahul, Cantemir, Călărași, Căușeni, Cimișlia, Criuleni, Dondușeni, Drochia, Dubăsari, Edineț, Fălești, Florești, Glodeni, Hîncești, Ialoveni, Leova, Nisporeni, Ocnița, Orhei, Rezina, Rîșcani, Sîngerei, Soroca, Strășeni, Șoldănești, Ștefan Vodă, Taraclia, Telenești, Ungheni, Chișinău, Bălți, Bender, Gagauzia, Transnistria.