Mayotte Map
Mayotte Location Map
Full size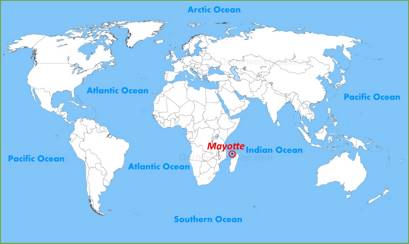 Detailed Map of Mayotte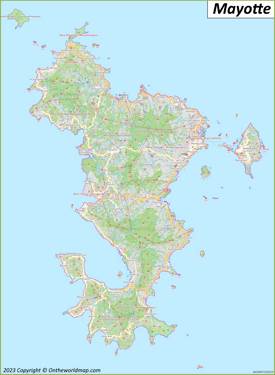 Mayotte Location On The Africa Map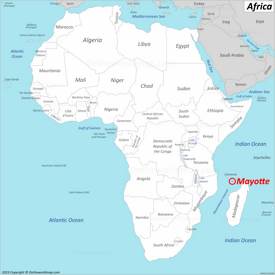 ---
About Mayotte:
The Facts:
Sovereign state: France.
Capital: Mamoudzou.
Area: 144 sq mi (374 sq km).
Population: ~ 310,000.
Official language: French.
Cantons of the Mayotte: Bandraboua, Bouéni, Dembeni, Dzaoudzi, Koungou, Mamoudzou-1, Mamoudzou-2, Mamoudzou-3, Mtsamboro, Ouangani, Pamandzi, Sada, Tsingoni.
Cities/Communes: Acoua, Bandraboua, Bandrele, Bouéni, Chiconi, Chirongui, Dembeni, Dzaoudzi, Kani-Kéli, Koungou, Mamoudzou, Mtsamboro, M'Tsangamouji, Ouangani, Pamandzi, Sada, Tsingoni.
Islands: Grand-Terre, Pamanzi, Chissioua Mbouzi, Chissioua Mtsamboro, Chissioua Bandrele, Îlot de Sable Blanc, Chissioua Bambo, Chissioua Handrema, Chissioua Mtiti, Chissioua Mtsongoma, Chissioua Pengoua, Chissioua Karoni, Chissioua Kolo Issa, Chissioua Mbouini, Chissioua Pouhou, Chissioua Sada, Choazil Islands, Ile Andrema, Ile Blanche, Ile Kakazou, Ile Mogte Amiri, Ile Vatou, Île Verte, Iles Hajangoua, Ilot De Sable Blanc, Les Quatre Freres.