Saint-Laurent-du-Maroni Map
Click to see large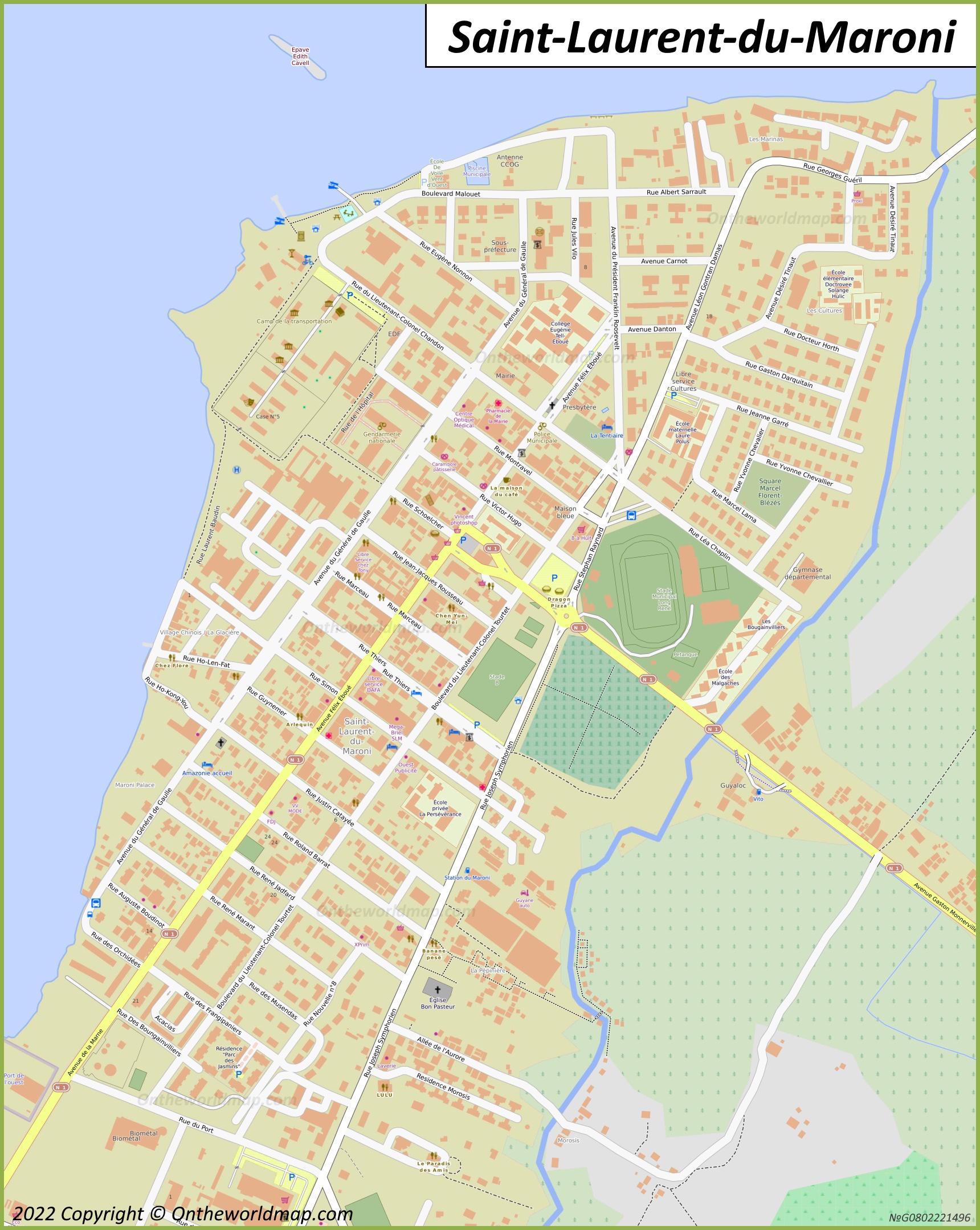 Click to see large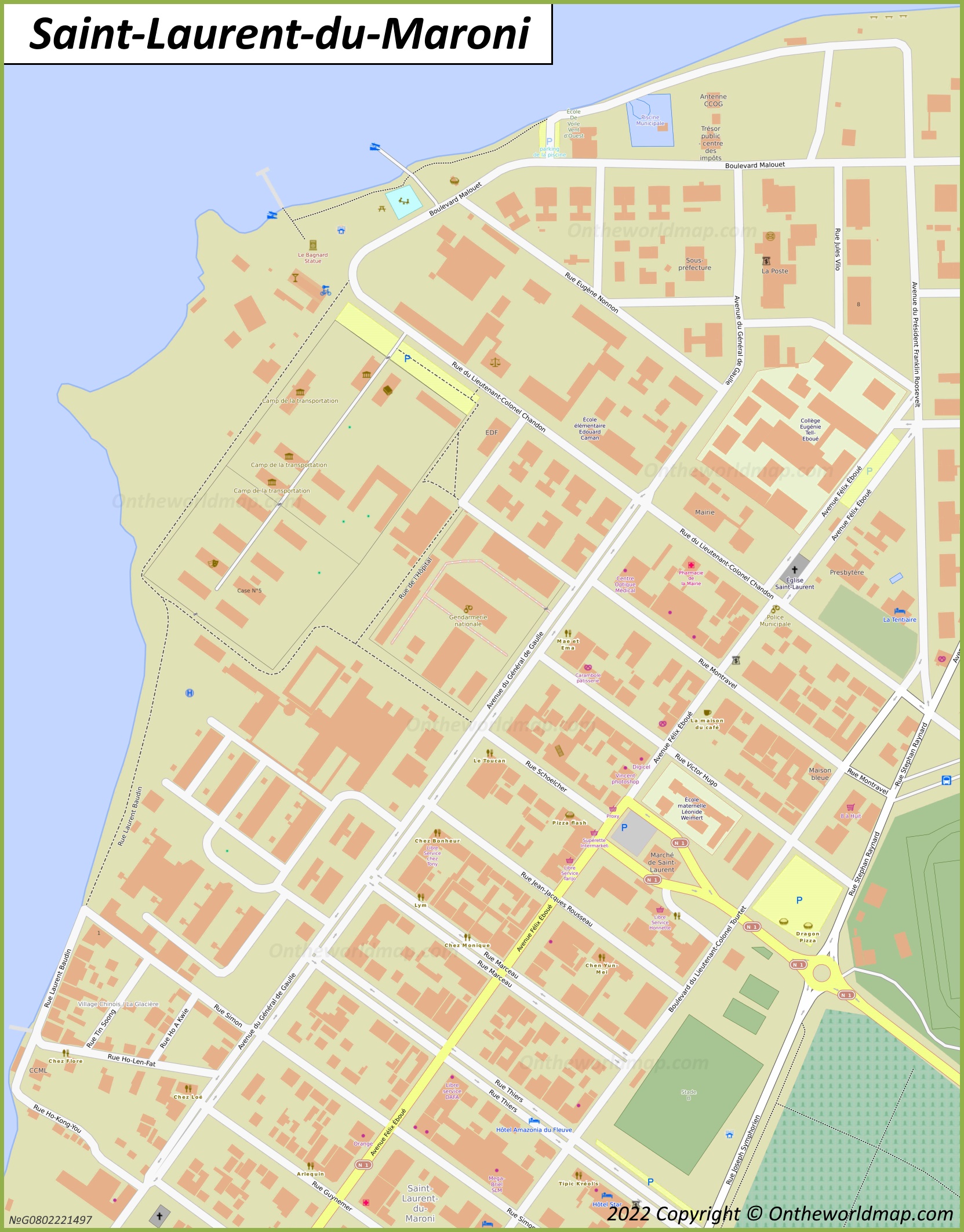 Saint-Laurent-du-Maroni Location Map
Full size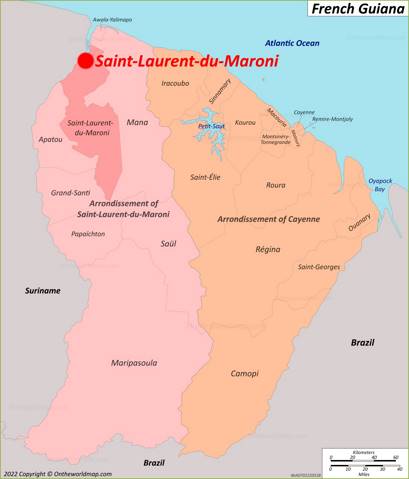 Online Map of Saint-Laurent-du-Maroni
---
About Saint-Laurent-du-Maroni:
The Facts:
Country: France.
Overseas region and department: French Guiana.
Arrondissement: Saint-Laurent-du-Maroni.
Population: ~ 50,000.
Main sights: Le Camp de la Transportation, La Résidence du Gouverneur du bagne, La Mairie, Le Tribunal maritime, today's sous-préfecture, St. Lawrence Church, Le Trésor public, L'Hôtel La Tentiaire, La caserne Joffre, André-Bouron Hospital.