Saint Barthélemy Map
Click to see large:
1250x1156
|
1500x1387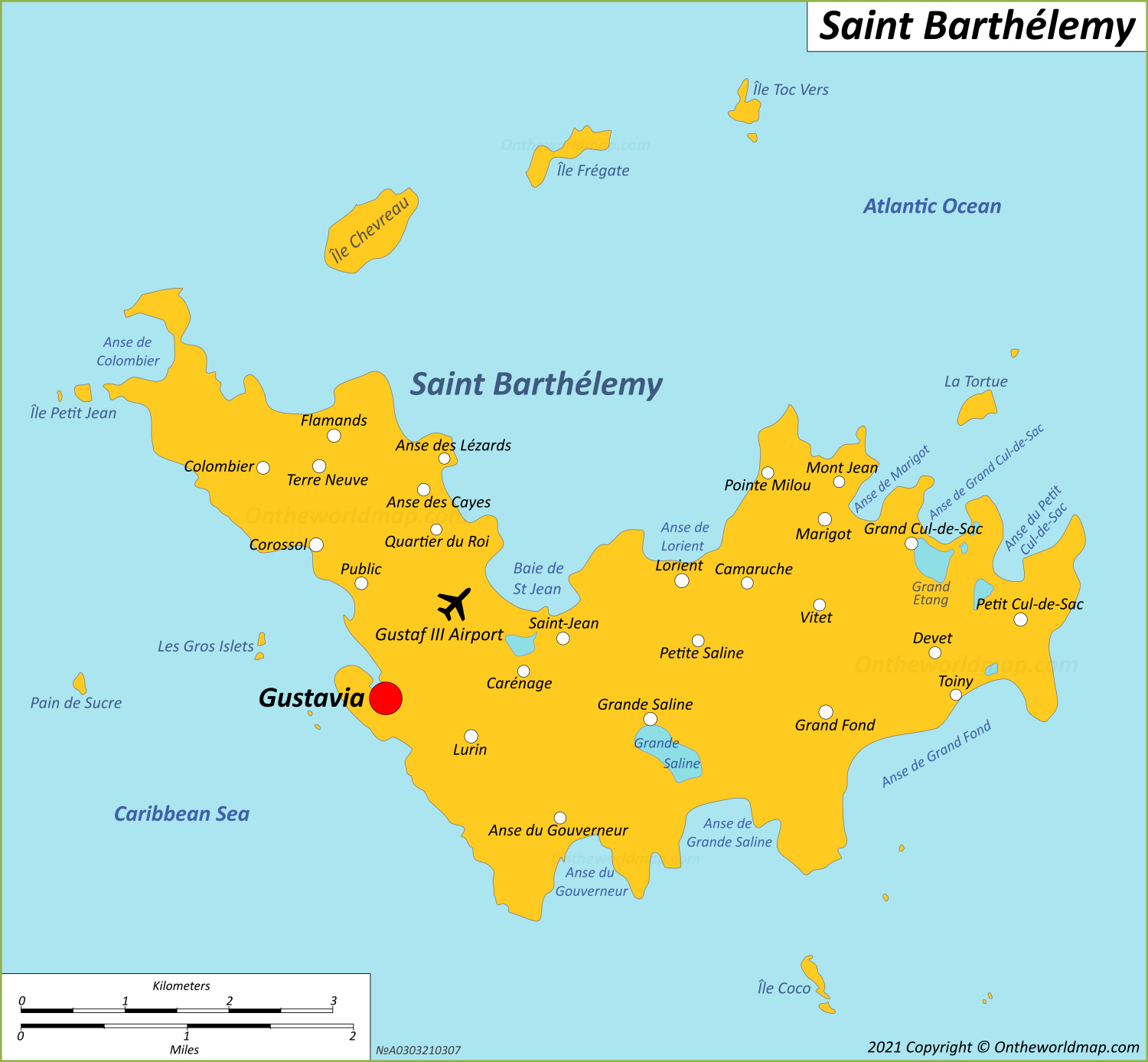 Saint Barthélemy Location Map
Full size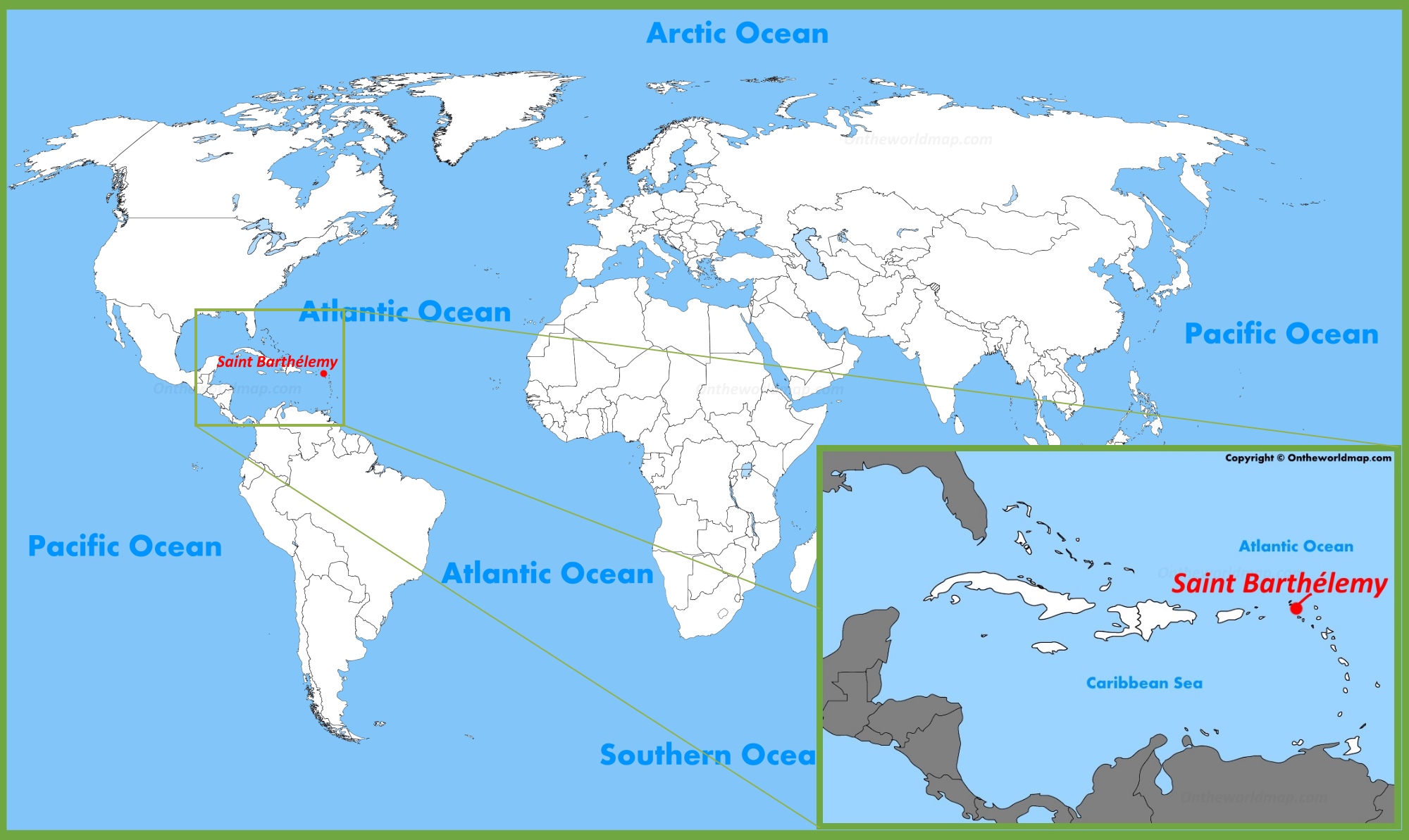 Online Map of Saint Barthélemy
Saint Barthélemy location on the Caribbean Map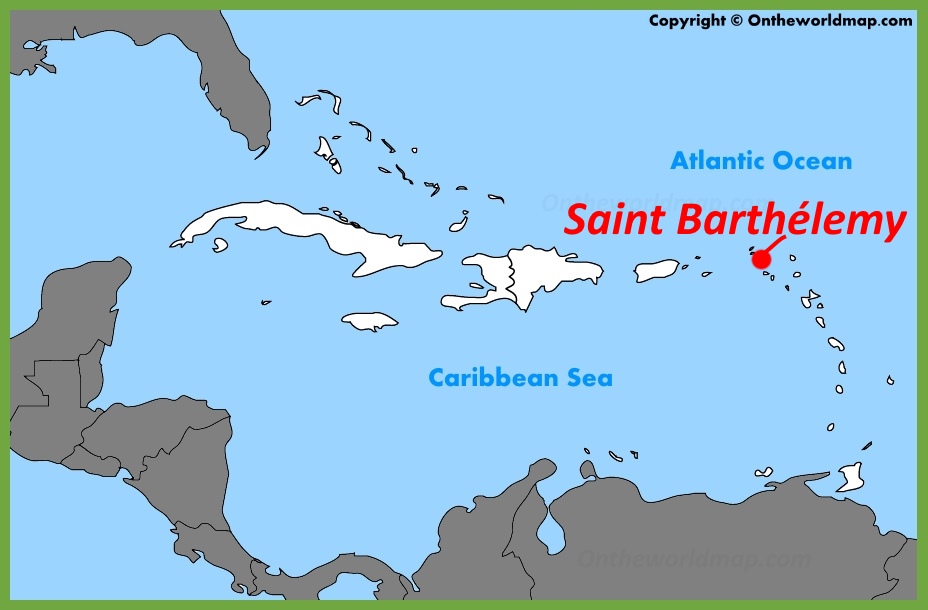 Saint Barthélemy location on the North America map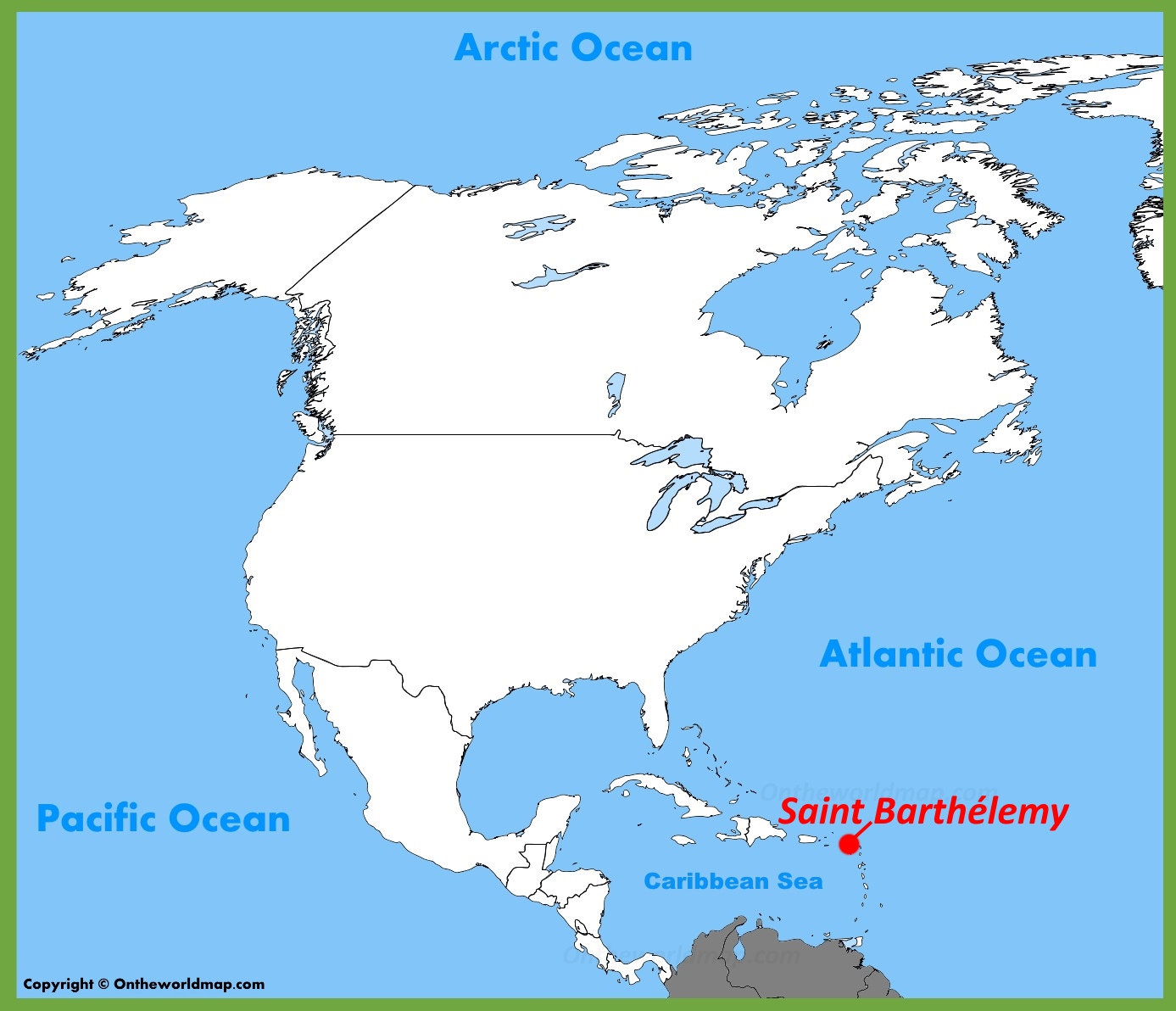 ---
About Saint Barthélemy:
The Facts:
Sovereign state: France.
Capital: Gustavia.
Area: 9.7 sq mi (25 sq km).
Population: ~ 10,000.
Towns and Villages: Colombier, Flamands, Terre Neuve, Grande Vigie, Lorient, Barrière des Quatres Vents, Camaruche, Grand Fond, Toiny, Devet, Vitet, Grand Cul-d Le Palidor, Public, Col de la Tourmente, Quartier du Roi, Le Château, Aéroport, Saint-Jean, Gustavia, La Pointe, Lurin, Carénage, Morne Criquet, Morne de Dépoudré, Gouverneur, Anse du Gouverneur, Morne Rouge, Grande Saline, Petite Saline, e-Sac, Pointe Milou, Mont Jean, Marigot, Anse du Grand Cul-de-Sac, Petit Cul-de-Sac, Corossol, Merlette, La Grande Montagne, Anse des Lézards, Anse des Cayes.
Official language: French.
Currency: Euro (€) (EUR)​.
Parishes of Saint Barthélemy: Sous le Vent, Au Vent.