Santa Cruz de la Sierra Map
Click to see large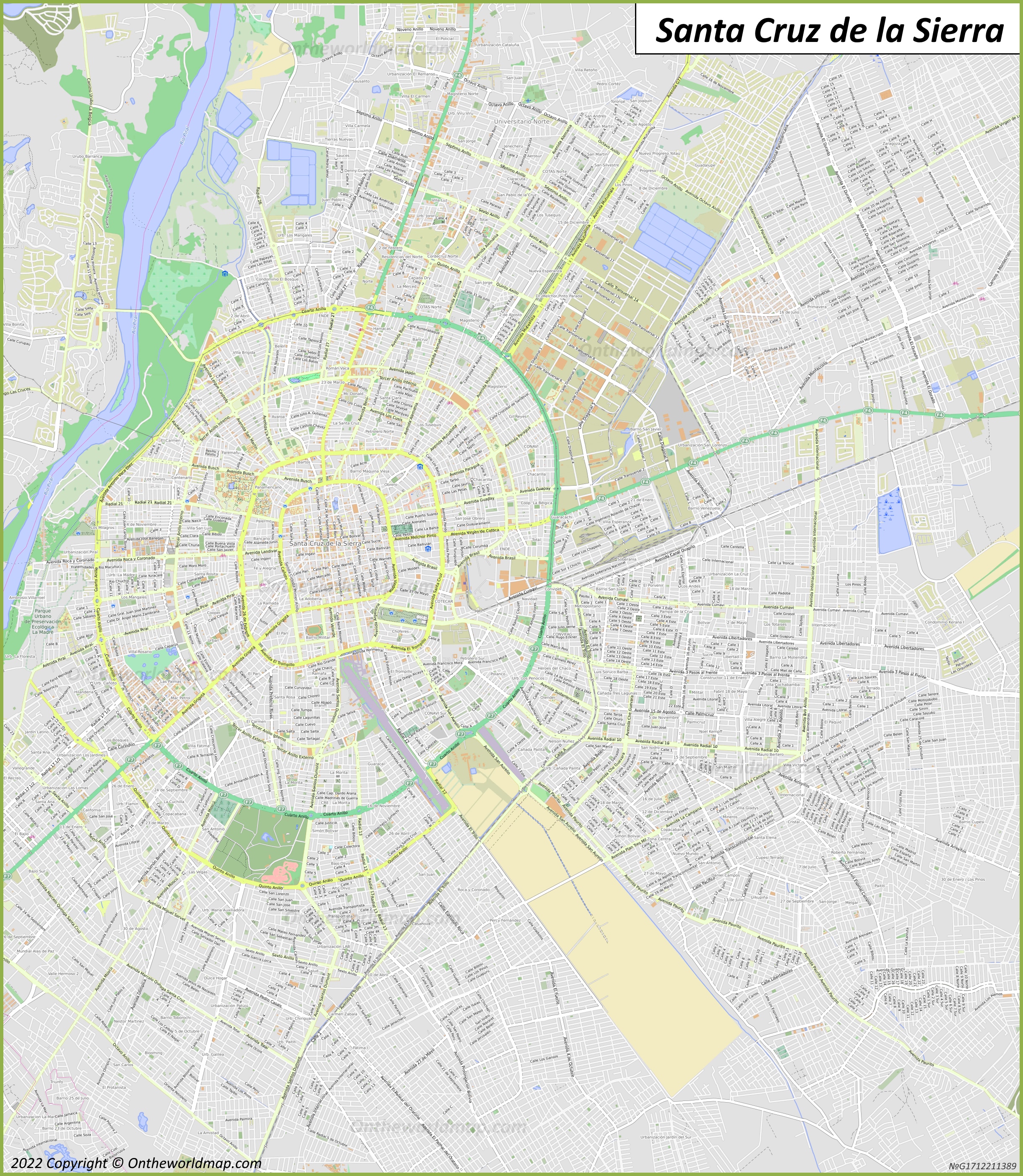 Click to see large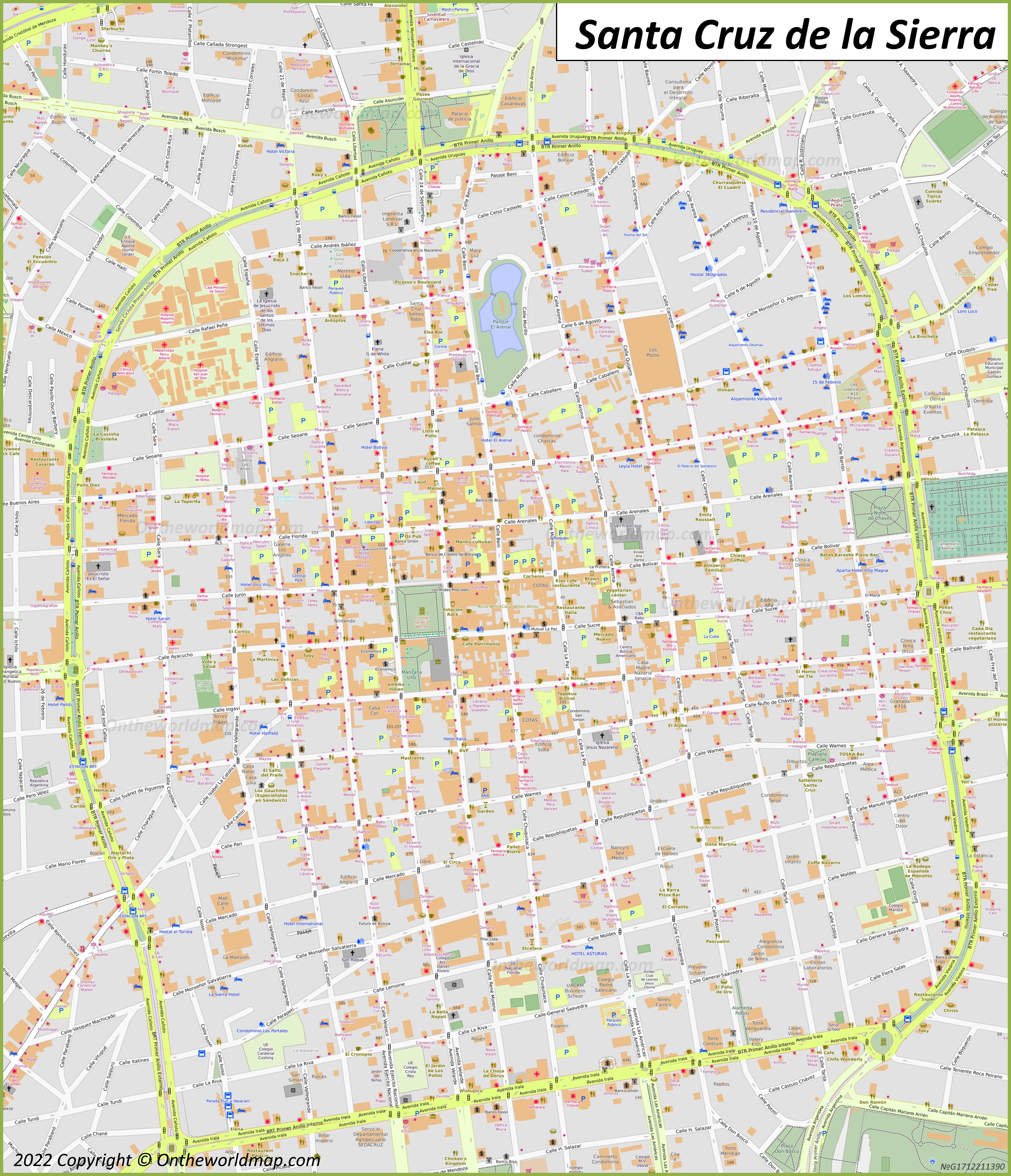 Santa Cruz de la Sierra Location Map
Full size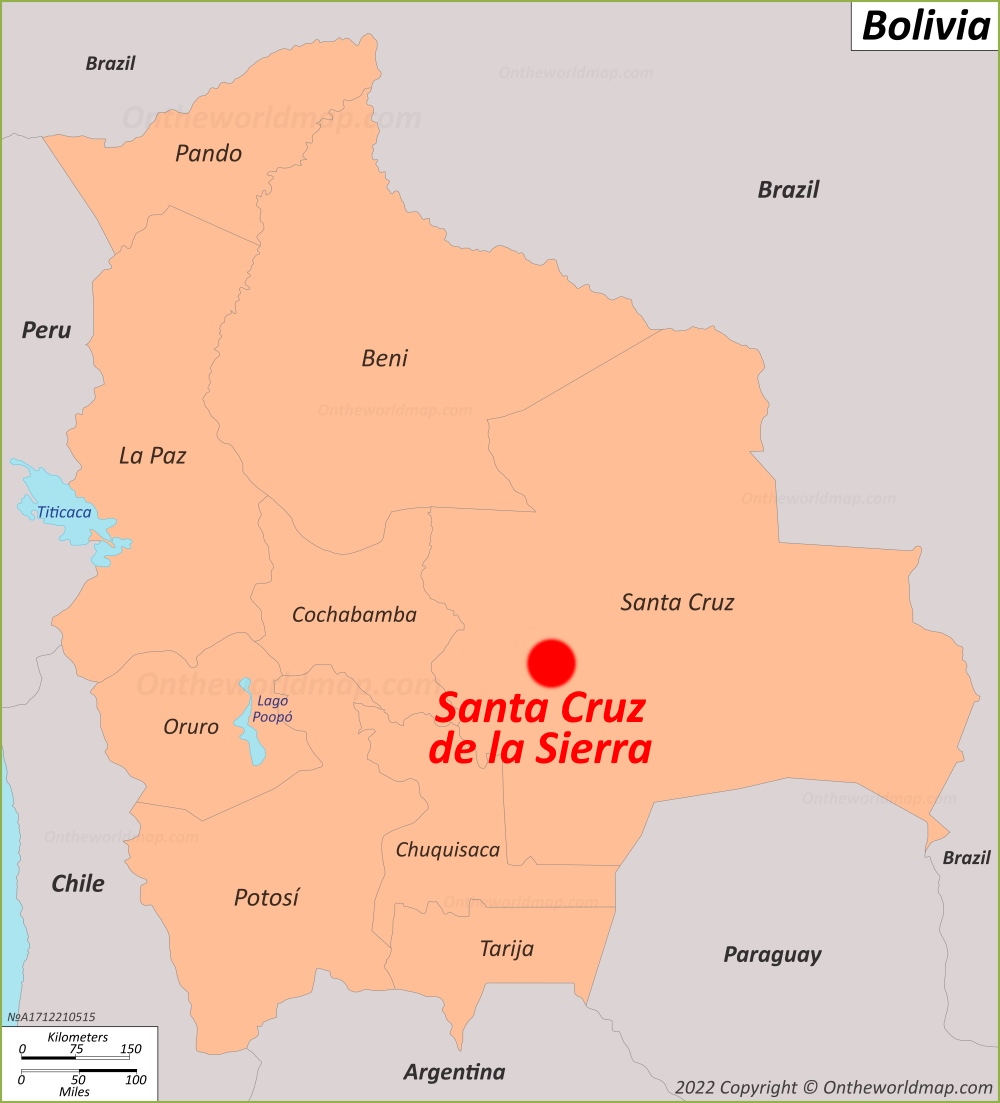 Online Map of Santa Cruz de la Sierra
---
About Santa Cruz de la Sierra:
The Facts:
Province: Andrés Ibáñez.
Department: Santa Cruz.
Population: ~ 1,900,000.
Metropolitan population: ~ 2,500,000.
Main sights: Avenida Monseñor Rivero, Casa de la Cultura Raul Otero Reiche, Museum of Art and Archaeology, Noel Kempff Mercado Natural History Museum, Guarani museum, Teniente General German Busch Becerra National History Museum, National and Regional Museum and Archive, Guembe Biocenter, Cultural Center Santa Cruz, Cathedral Museum of Sacred Art, Gallery Kiosko, Museum of Independence, Manzana Uno, Art Gallery Axioma.