La Paz Map
Click to see large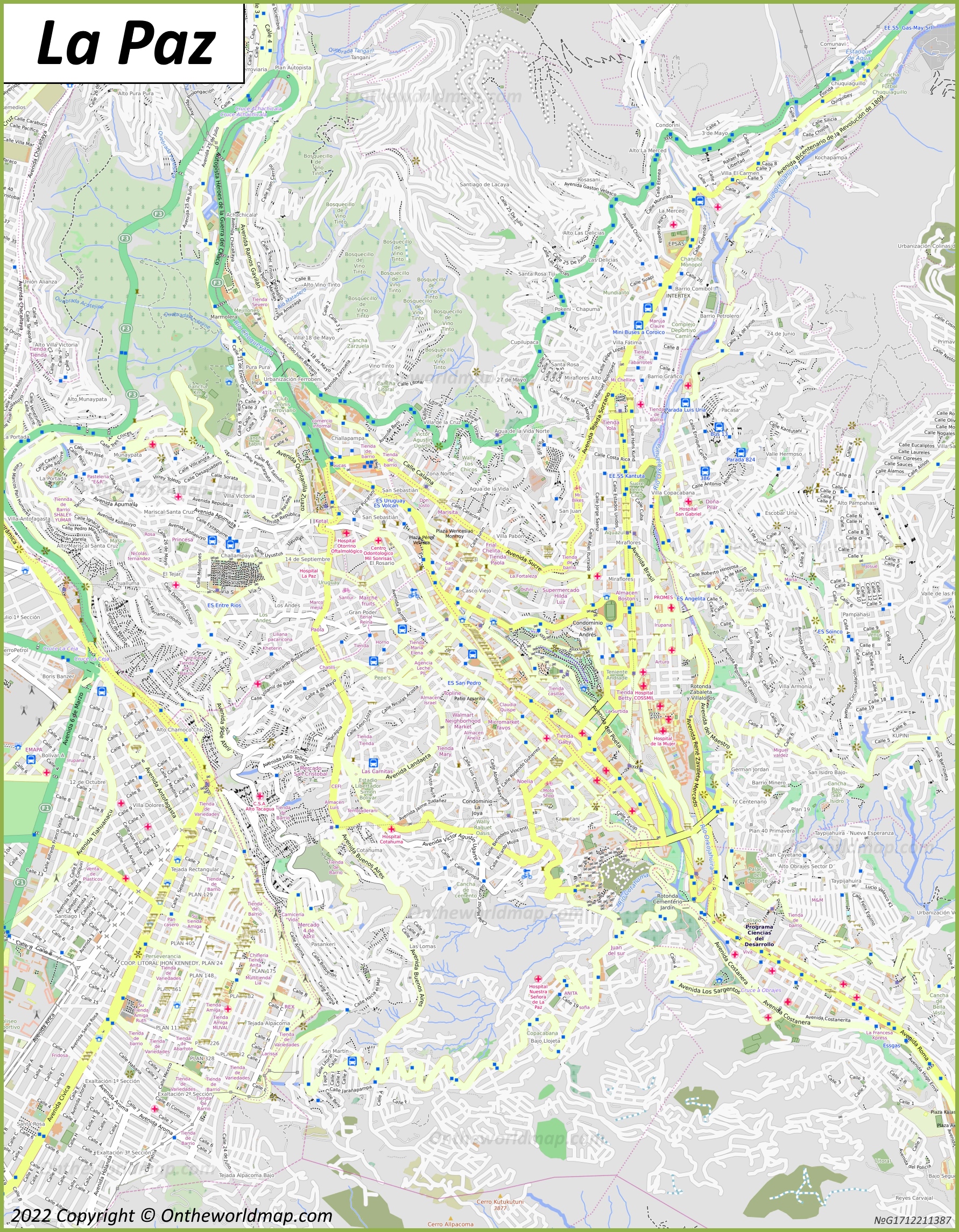 Click to see large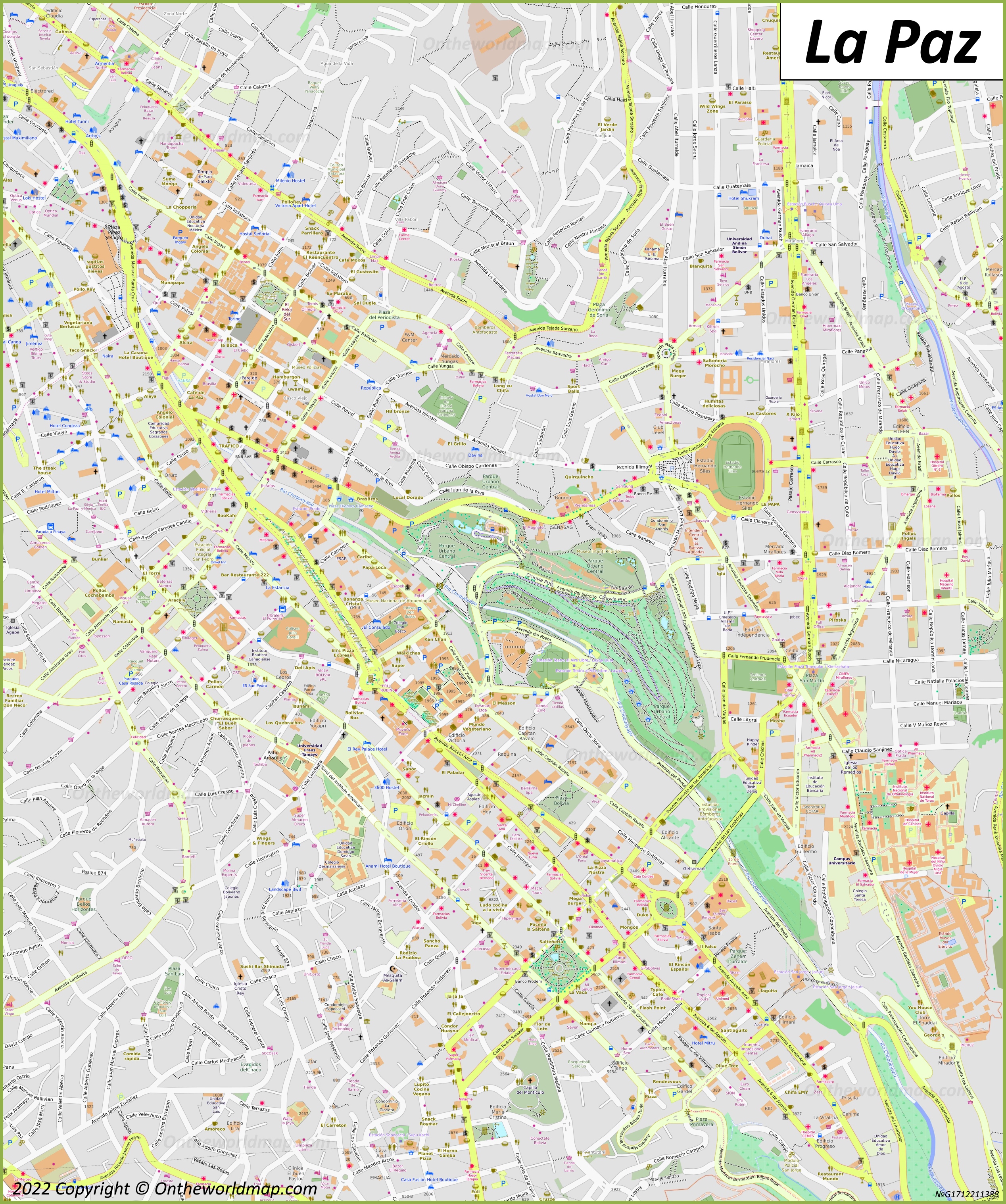 La Paz Location Map
Full size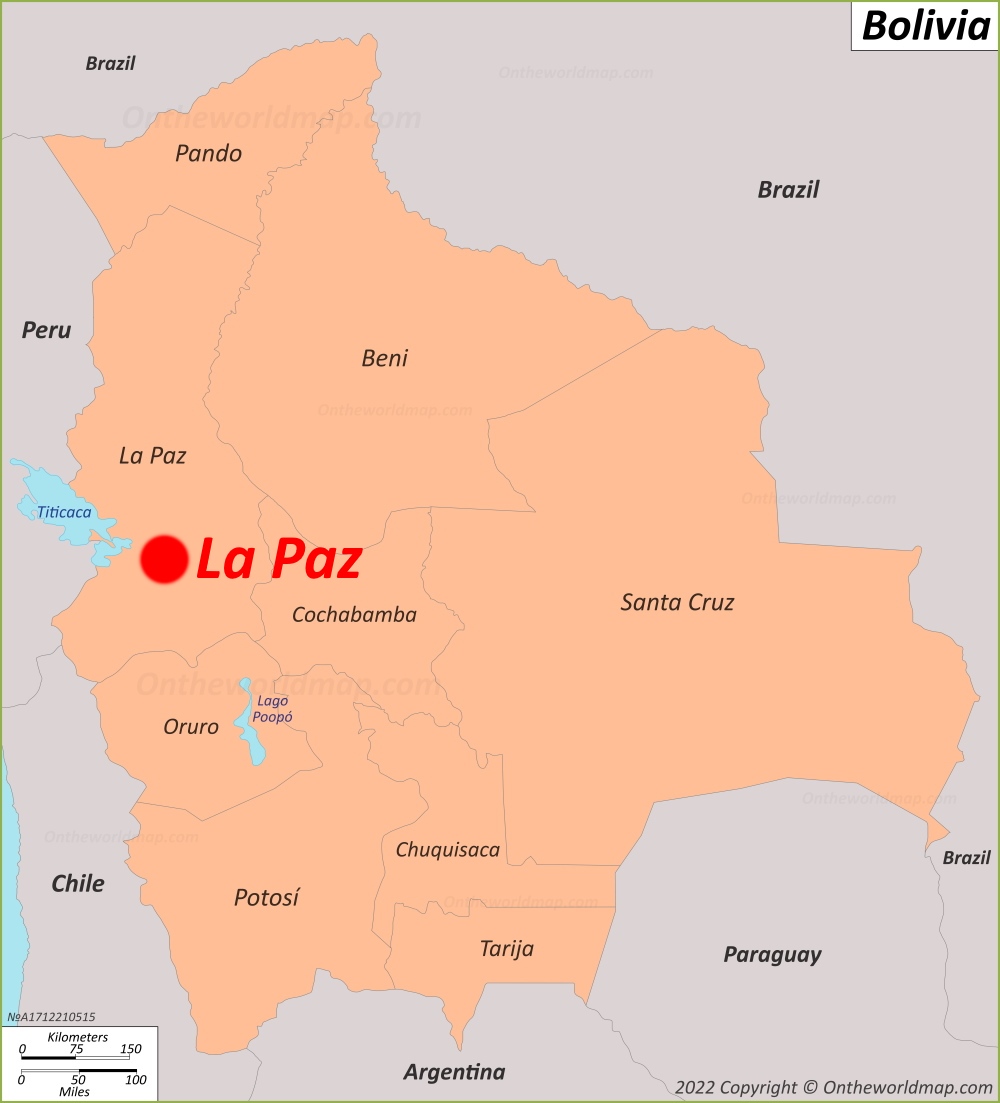 ---
About La Paz:
The Facts:
Province: Pedro Domingo Murillo.
Department: La Paz.
Population: ~ 820,000.
Metropolitan population: ~ 2,200,000.
Districts of La Paz: Zona Centro, Mallasa, Zona Sur, San Antonio, Periférica, Max Paredes, Cotahuma.
Neighborhoods of La Paz: Amor de Dios, Mallasa, Muela del Diablo, Mallasilla, Jupapina, Obrajes, Bella Vista, Bolonia, Irpavi, Calacoto, Cota Cota, Achumani, Ovejuyo, Koani, La Florida, Seguencoma, San Miguel, San Antonio, Villa Copacabana, Pampahasi, Valle Hermoso, Kupini, Villa Armonía, Callapa, •San Isidro, Achachicala, Chuquiaguillo, Villa Fátima, Vino Tinto •5 Dedos, Santiago de Lacaya, Rosasani, Munaypata, La Portada, El Tejar, Gran Poder, Obispo Indaburu, Chamoco Chico, Munaypata, Pura Pura, Ciudadela Ferroviaria, Casco Urbano Central, San Jorge, Miraflores, Barrio Gráfico, San Sebastián, Santa Bárbara, Parque Urbano Central, Sopocachi, Alto Sopocachi, Pasankeri, Tembladerani, Alpacoma, Belén, Tacagua, San Pedro, Bajo Llojeta.
Main sights: Metropolitan Cathedral, San Francisco Church, Bolivian Presidential Palace, Central Urban Park, Valle de la Luna, Museo San Francisco Cultural Center, Museo Costumbrista, National Museum of Archeology, Museum of the Litoral Coastal Region, Gold Museum, Ethnography and Folkolore Museum, Marina Nuñez del Prado House Museum, Museum of Charango, Natural History Museum, National Art Museum, Witches' Market.