The Bahamas Map
The Bahamas Location Map
Full size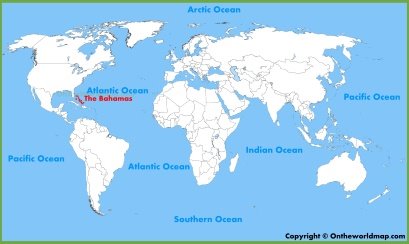 Online Map of The Bahamas
The islands of The Bahamas map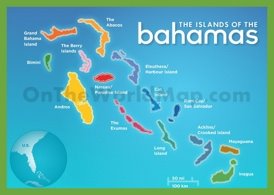 Administrative map of districts in The Bahamas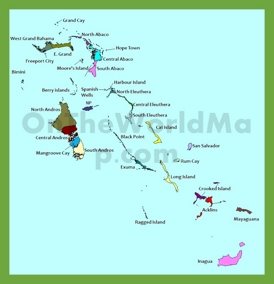 Administrative map of regions in The Bahamas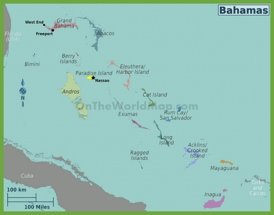 Road map of The Bahamas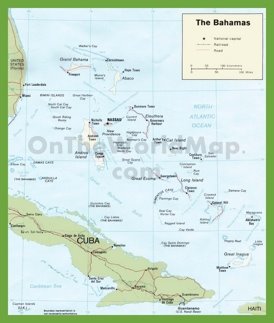 Bahama islands map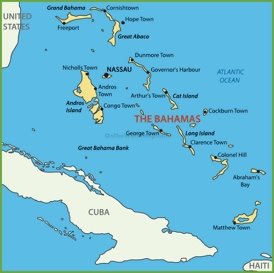 The Bahamas location on the Caribbean map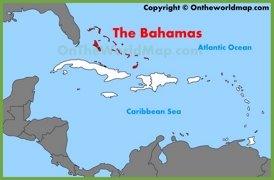 The Bahamas location on the North America map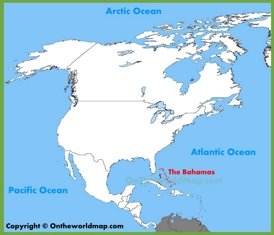 ---
About The Bahamas:
The Facts:
Capital: Nassau.
Area: 5,358 sq mi (13,878 sq km).
Population: ~ 390,000.
Largest Cities: Nassau, Freeport, West End, Coopers Town, Marsh Harbour, Freetown, Bahamas City, Andros Town, Clarence Town, Dunmore Town, Rock Sound, Arthur's Town, Cockburn Town, George Town.
Official language: English.
Currency: Bahamian dollar (BSD).
Islands of The Bahamas: New Providence, Paradise Island, Grand Bahama, Bimini, Abacos, Eleuthera, Andros, Exuma, Long Island, Cat Island, Harbour Island.
Districts of The Bahamas: New Providence, Acklins, Berry Islands, Bimini, Black Point, Cat Island, Central Abaco, Central Andros, Central Eleuthera, City of Freeport, Crooked Island, East Grand Bahama, Exuma, Grand Cay, Harbour Island, Hope Town, Inagua, Long Island, Mangrove Cay, Mayaguana, Moore's Island, North Abaco, North Andros, North Eleuthera, Ragged Island, Rum Cay, San Salvador, South Abaco, South Andros, South Eleuthera, Spanish Wells, West Grand Bahama.