American Samoa Map
American Samoa Location Map
Full size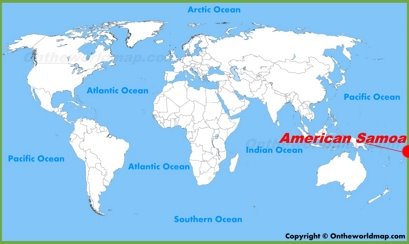 Online Map of American Samoa
Map of Tutuila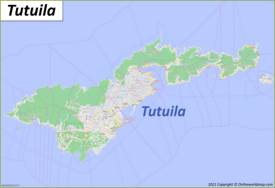 Map of Ofu-Olosega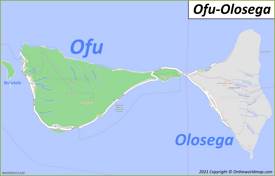 Map of Taʻū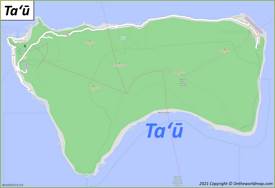 Map of Manuʻa Islands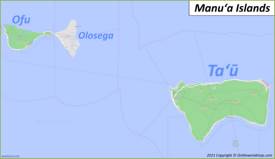 Large detailed map of American Samoa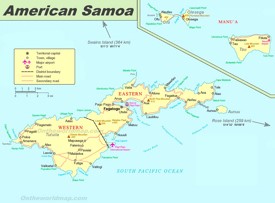 Political map of American Samoa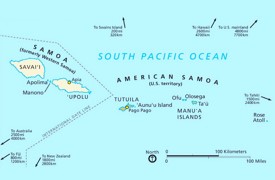 Manua Islands tourist map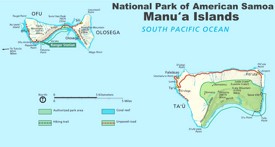 National Park of American Samoa trail map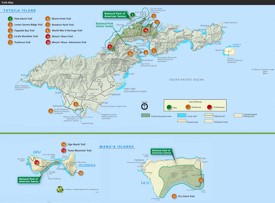 Tutuila tourist map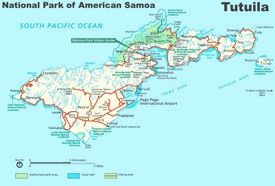 ---
About American Samoa:
The Facts:
Capital: Pago Pago.
Area: 77 sq mi (200 sq km).
Population: ~ 46,000.
Islands: Tutuila, Manuʻa Islands, Ofu-Olosega, Taʻū, Aunu'u, Swains, Rose.
Towns and Villages: Tāfuna, Pago Pago, Fagatogo, Fagamalo, Maloata, Fagali'i, Poloa, Amanave, Failolo, Agugulu, Utumea West, Se'etaga, Nua, Afao, Asili, Amaluia, Leone, Auma, Puapua, Aasu, Aoloau, Malaeloa, Ituau, Futiga, Taputimu, Vailoatai, Vaitogi, Ili'ili, Tafuna, Pava'ia'i, Faleniu, Mapusagafou, Mesepa, Malaeimi, Fagasa, Nu'uuli, Faganeanea, Matu'u, Fatumafuti, Faga'alu, Utulei, Fagatogo, Pago Pago, Satala, Anua, Atu'u, Leloaloa, Aua, Vatia, Alao, Tula, Onenoa, Aoa, Sa'ilele, Masausi, Masefau, Afono, Lauli'i, Aumi, Alega, Avaio, Auto, Amaua, Utusia, Faga'itua, Pagai, Pagai, Alofau, Amouli, Auasi, Utumea East, Aunu'u, Ofu, Olosega, Sili, Si'ufaga, Luma, Faleasao, Maia, Leusoali'i, Taulaga, Etena.
Districts: Western, Eastern and Manu'a.
Counties: Lealataua, Fofo, Leasina, Tualatai, Tualauta, Itu'au, Ma'oputasi, Vaifanua, Sua, Sa'ole, Ofu, Olosega, Ta'ū, Faleasao, Fitiuta.
Official language: English, Samoan.
Currency: United States dollar (USD).