Tutuila Map
Click to see large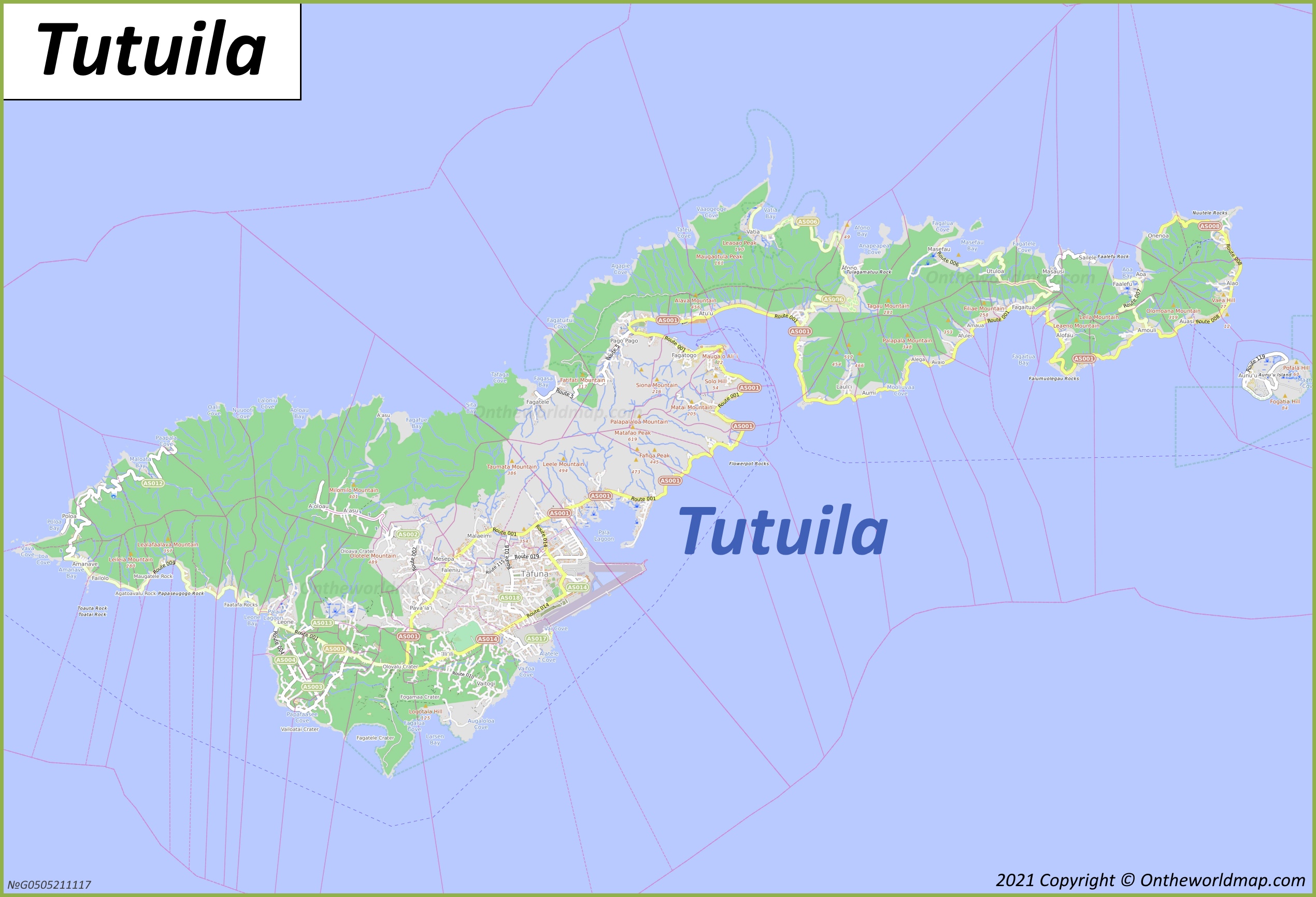 Tutuila Location Map
Full size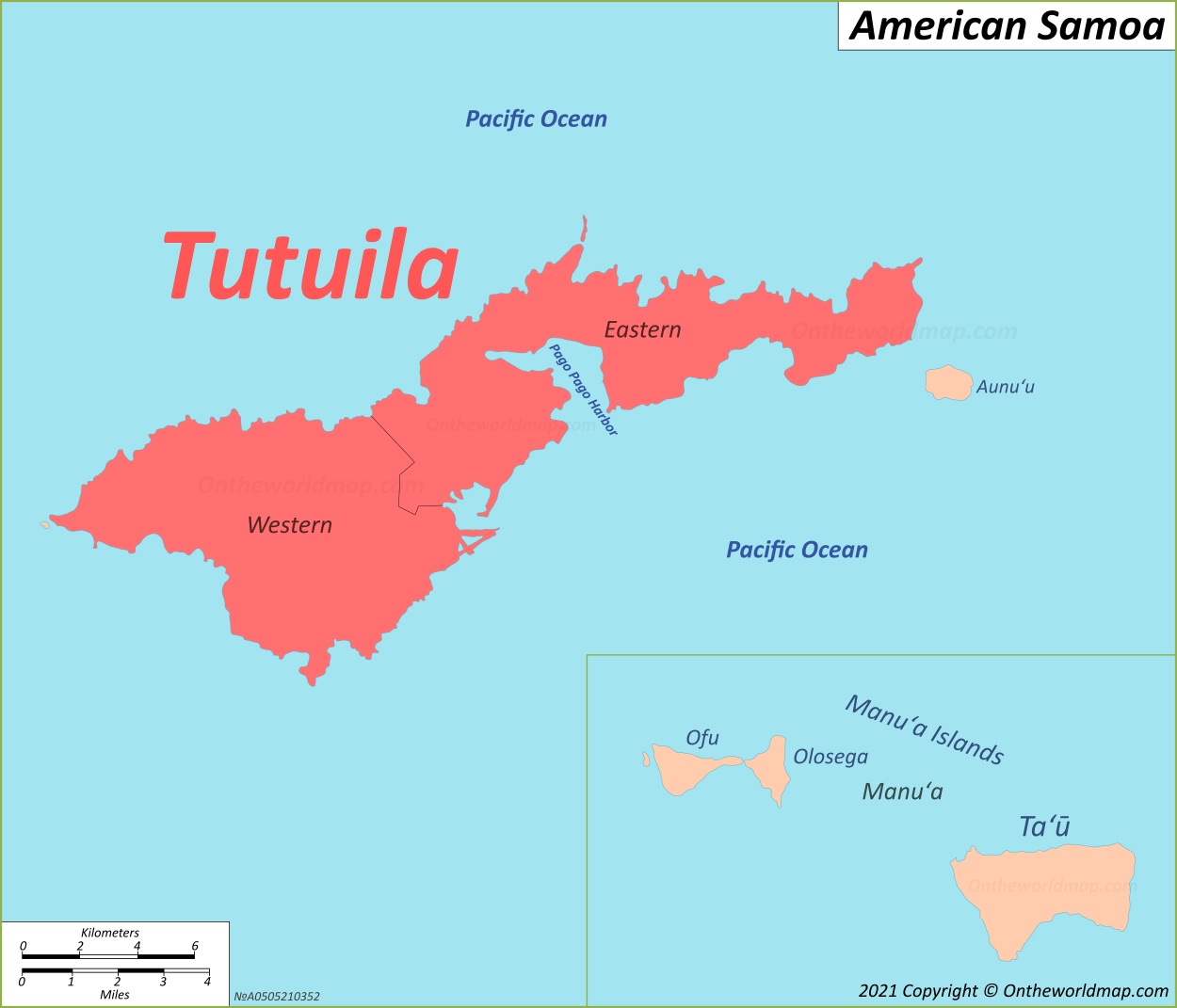 Tutuila tourist map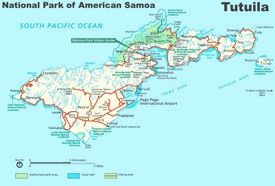 ---
About Tutuila:
The Facts:
Sovereign state: United States.
Territory: American Samoa.
Area: 55 sq mi (142 sq km).
Population: ~ 45,000.
Towns and Villages: Tāfuna, Pago Pago, Fagatogo, Fagamalo, Maloata, Fagali'i, Poloa, Amanave, Failolo, Agugulu, Utumea West, Se'etaga, Nua, Afao, Asili, Amaluia, Leone, Auma, Puapua, Aasu, Aoloau, Malaeloa, Ituau, Futiga, Taputimu, Vailoatai, Vaitogi, Ili'ili, Tafuna, Pava'ia'i, Faleniu, Mapusagafou, Mesepa, Malaeimi, Fagasa, Nu'uuli, Faganeanea, Matu'u, Fatumafuti, Faga'alu, Utulei, Fagatogo, Pago Pago, Satala, Anua, Atu'u, Leloaloa, Aua, Vatia, Alao, Tula, Onenoa, Aoa, Sa'ilele, Masausi, Masefau, Afono, Lauli'i, Aumi, Alega, Avaio, Auto, Amaua, Utusia, Faga'itua, Pagai, Pagai, Alofau, Amouli, Auasi, Utumea East.
Districts: Western, Eastern.
Couties: Lealataua, Fofo, Leasina, Tualatai, Tualauta, Itu'au, Ma'oputasi, Vaifanua, Sua, Sa'ole.


Islands of American Samoa