Harare Map
Click to see large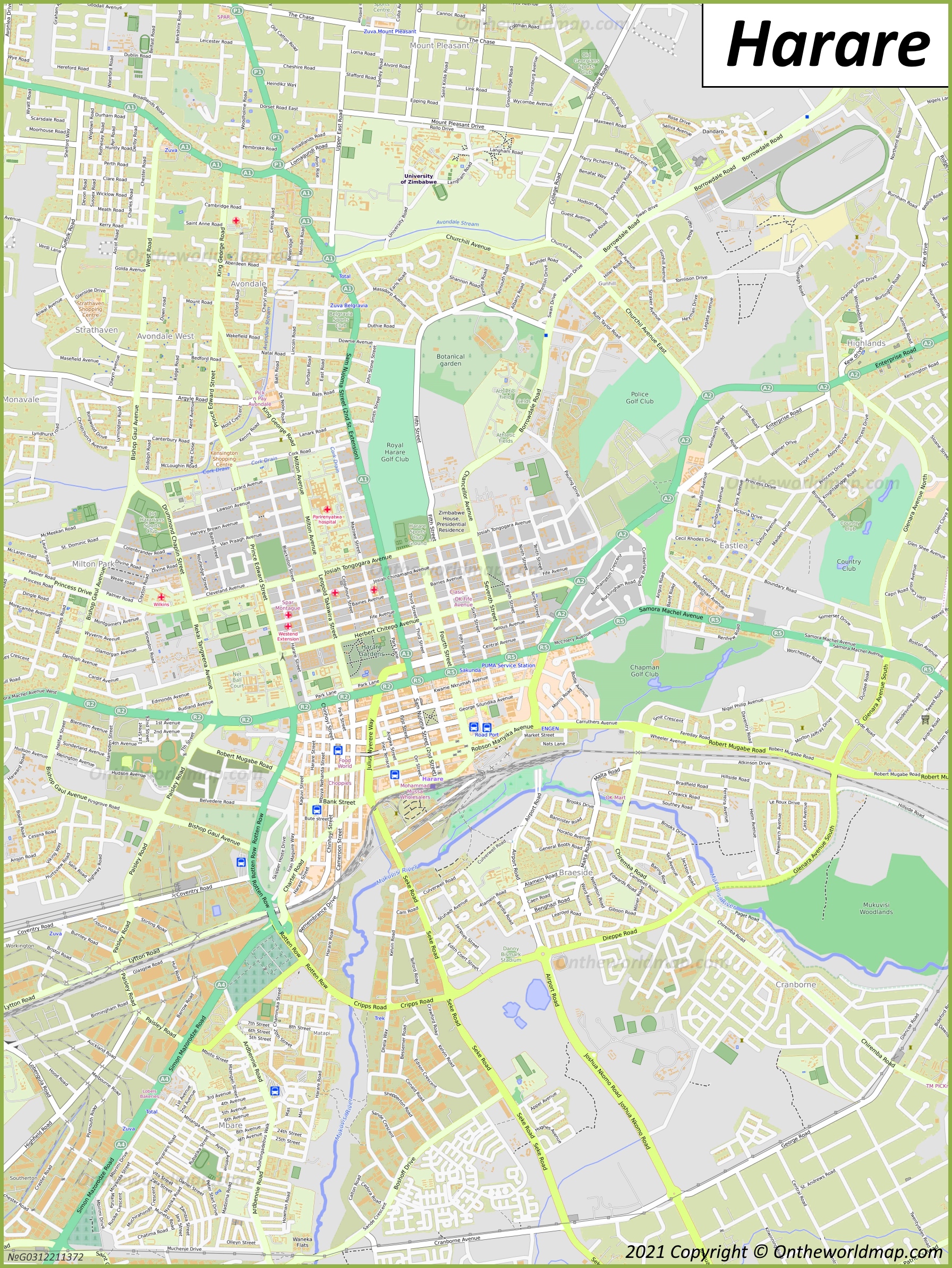 Click to see large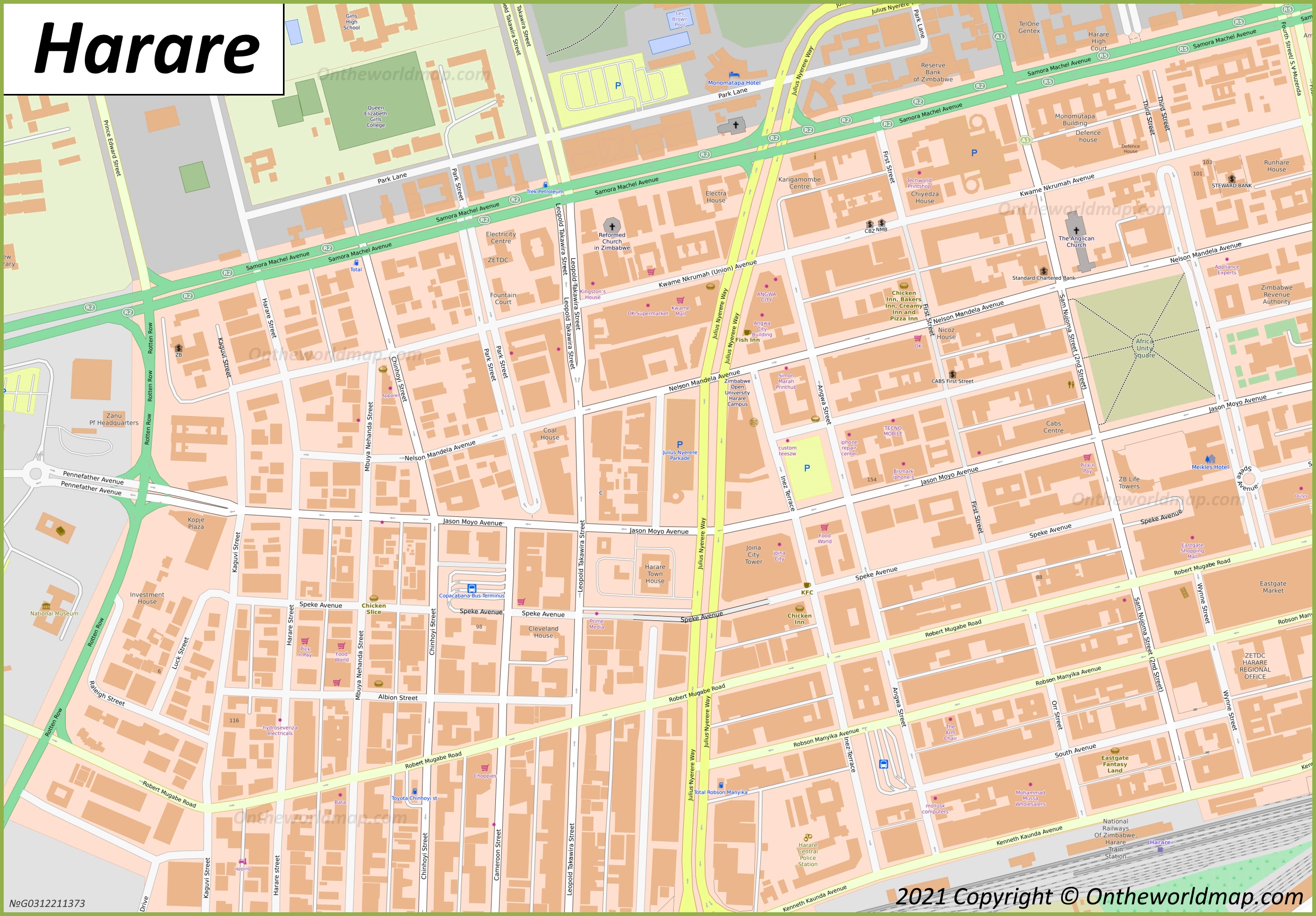 Harare Location Map
Full size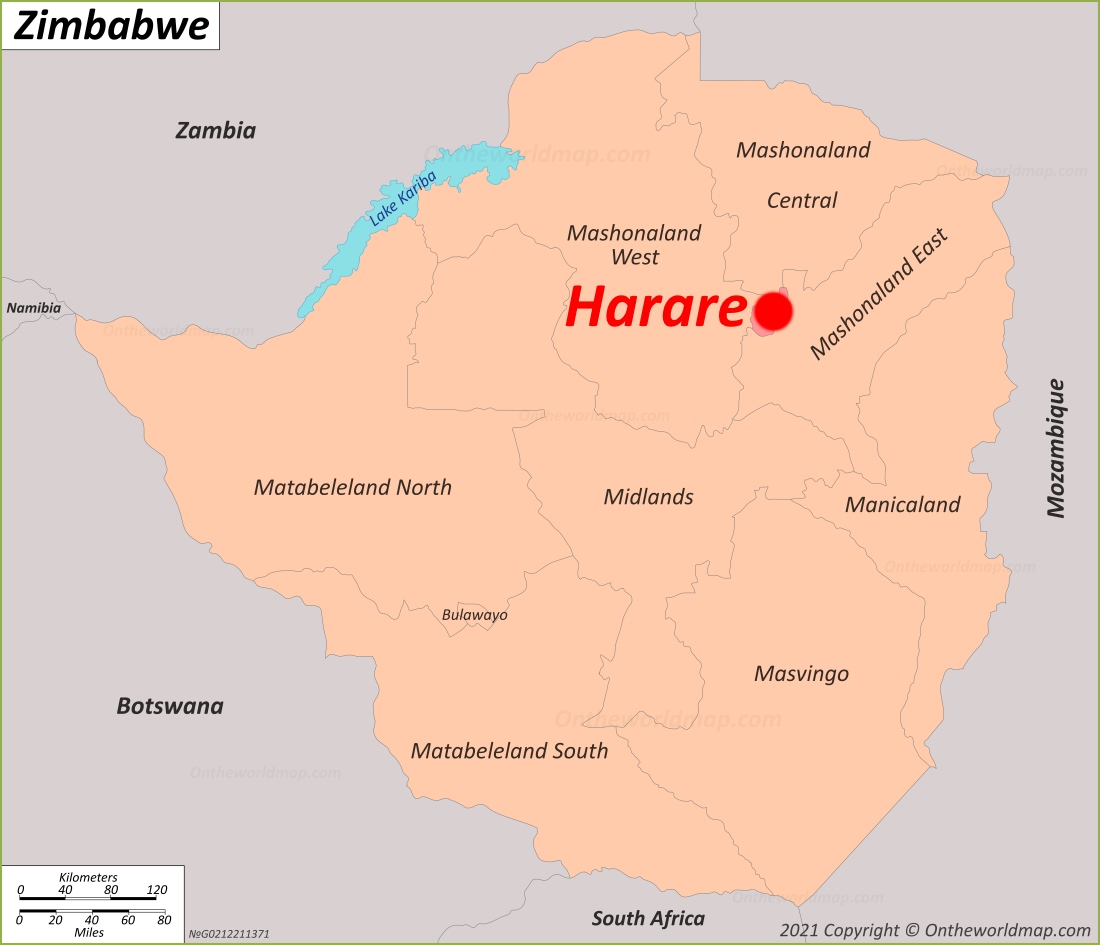 ---
About Harare:
The Facts:
Province: Harare.
Population: ~ 3,500,000.
Suburbs of Harare: Epworth, Mount Hampden, Norton, Chitungwiza, Causeway, Rotten Row, The Avenues, Eastlea, Highlands, Greendale, Milton Park, Chisipite, The Avenues, Eastlea, Highlands, Greendale, Colne Valley, Borrowdale, Borrowdale Brooke, Glen Lorne, Gunhill, The Grange, Pomona, Umwimsidale, Hogarty Hill, Avondale West, Strathaven, Mount Pleasant, Alexandra Park, Belgravia, Bluff Hill, Greystone Park, Avondale, Emerald Hill, Saint Andrews Park, Westgate, Avonlea, Greencroft, Mabelreign, Malborough, Arcadia, Braeside, Hillside, Belvedere, Greendale, St. Martins, Newlands, Arlington, Workington, Southerton, Willowvale, Graniteside, Tynwald, Dzivarasekwa, Warren Park, Kuwadzana, Mufakose, Budiriro, Highfield, Glen View, Waterfalls.
Main sights: National Gallery of Zimbabwe, Heroes Acre, Zimbabwe Museum of Human Sciences, Anglican Cathedral of St Mary and All Saints, Chapungu Sculpture Park, National Botanical Gardens, Mbare Musika.