Zimbabwe Map
Click to see large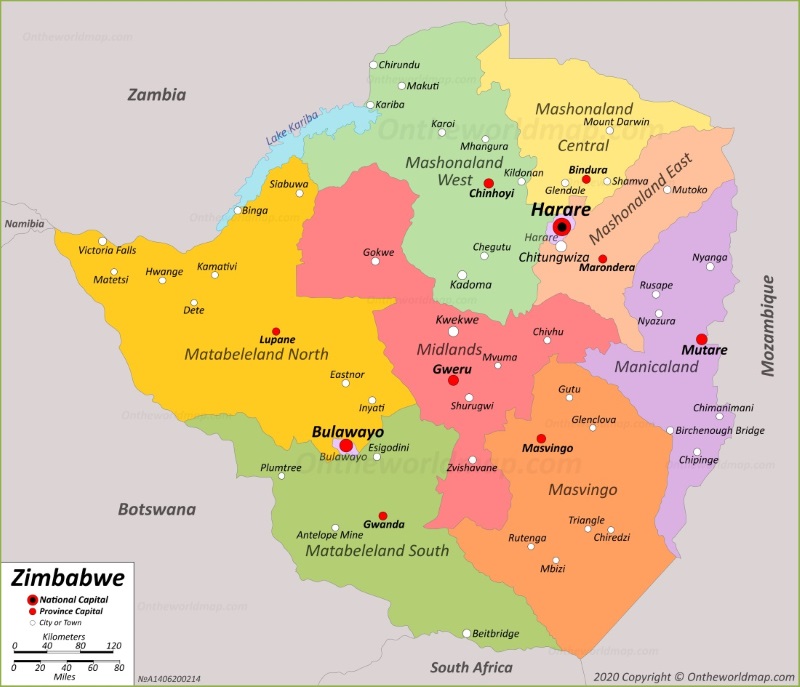 Zimbabwe Location Map
Full size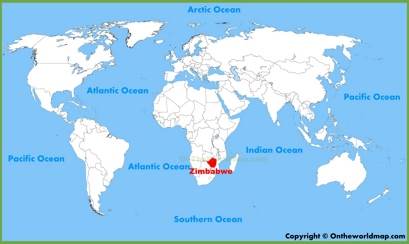 Large detailed map of Zimbabwe with cities and towns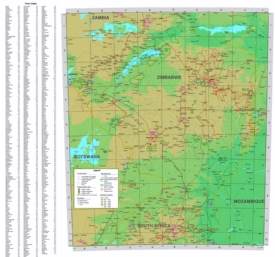 Administrative divisions map of Zimbabwe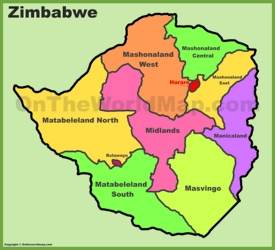 Zimbabwe physical map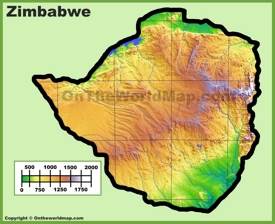 Zimbabwe political map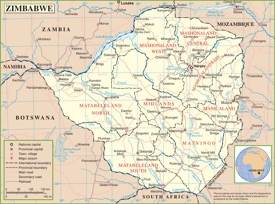 Topographic map of Zimbabwe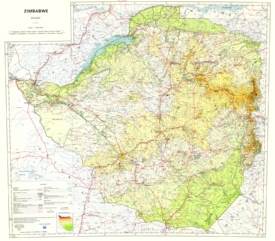 Zimbabwe location on the Africa map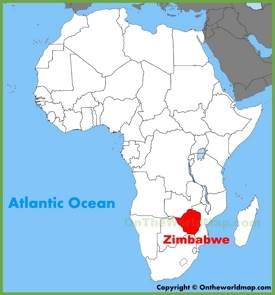 ---
About Zimbabwe:
Zimbabwe is officially named the Republic of Zimbabwe. It is a country in southern Africa which is located between two rivers Limpopo and Zambezi. The neighbors are Mozambique in the east, South Africa in the south, Zambia in the northwest and Botswana in the west.

There are 16 official languages: English, Xhosa, Venda, Tswana, Tonga, Sotho, "sign language", Shona, Shangani, Ndebele, Ndau, Nambya, Koisan, Kalanga, Chewa and Chibarwe. The capital and largest city is Harare. Victoria falls are located in Zimbabwe which is part of Zamberi river and one of the world's biggest waterfalls.

The Facts:
Capital: Harare.
Area: 150,872 sq mi (390,757 sq km).
Population: ~ 15,500,000.
Largest cities: Harare, Bulawayo, Chitungwiza.
Official language: Chewa, Chibarwe, English, Kalanga, Koisan, Nambya, Ndau, Ndebele, Shangani, Shona, sign language, Sotho, Tonga, Tswana, Venda, Xhosa.
Currency: Zimbabwean dollar, United States dollar ($) (USD).