Sanaa Map
Click to see large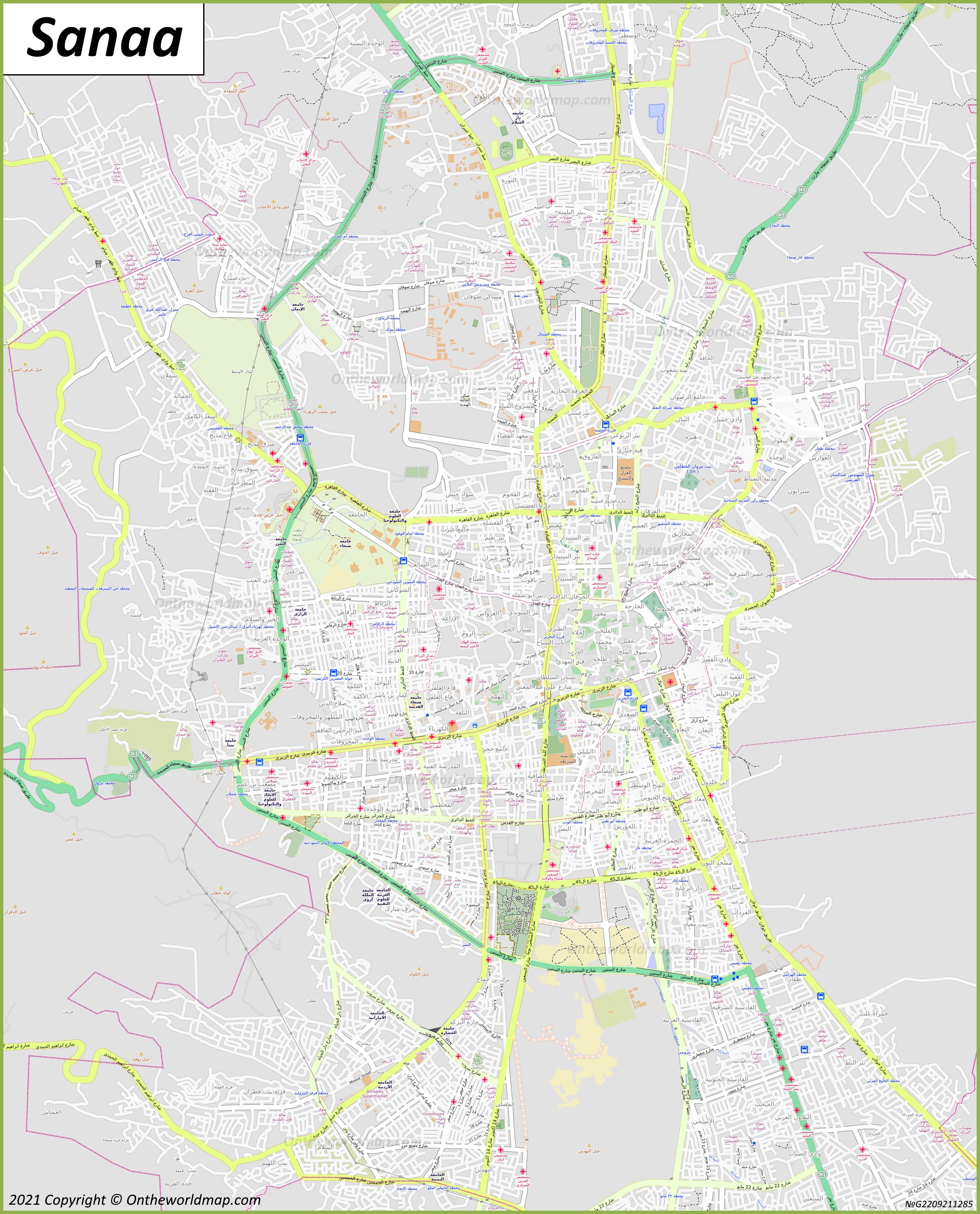 Click to see large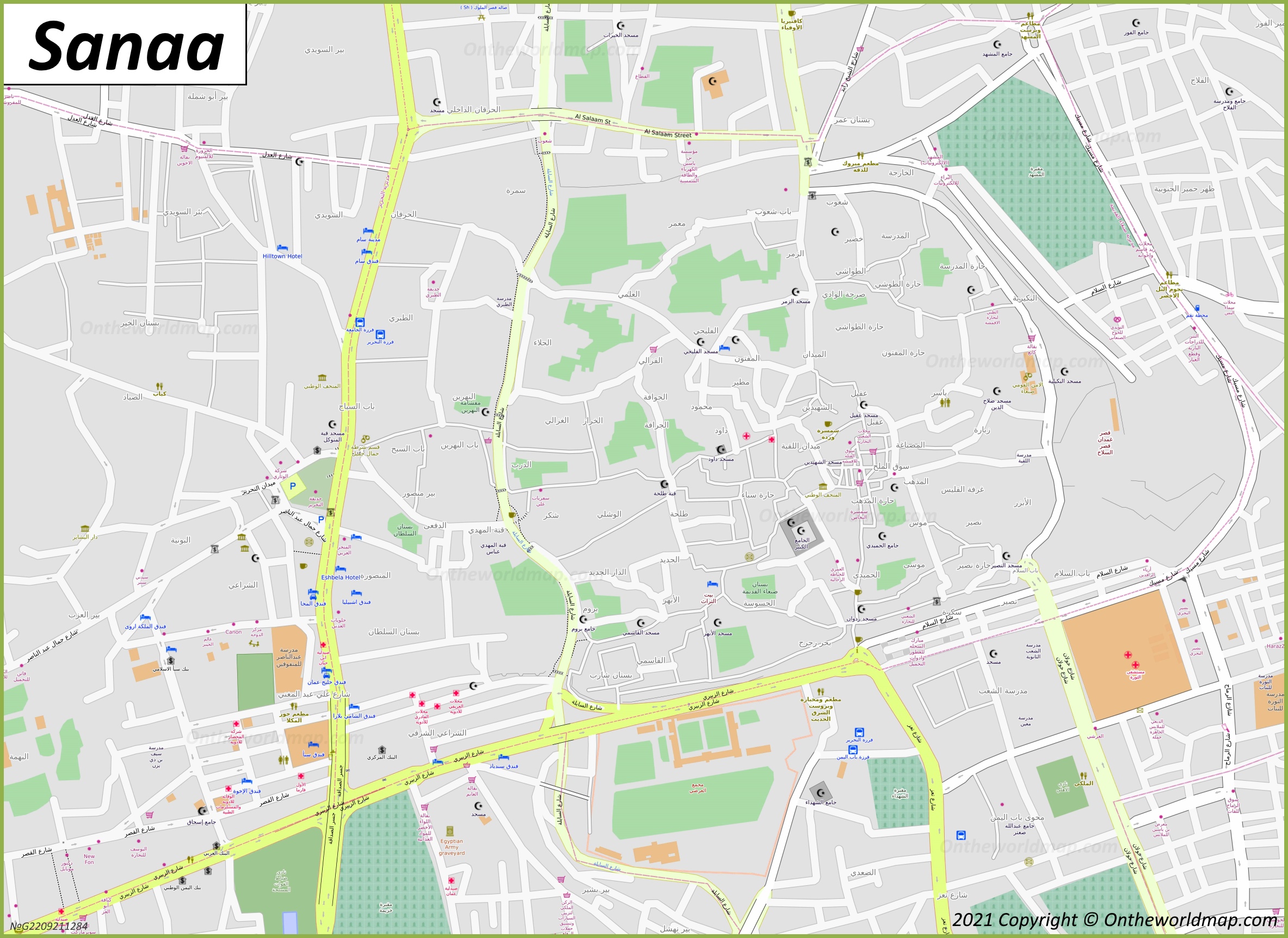 Sanaa Location Map
Full size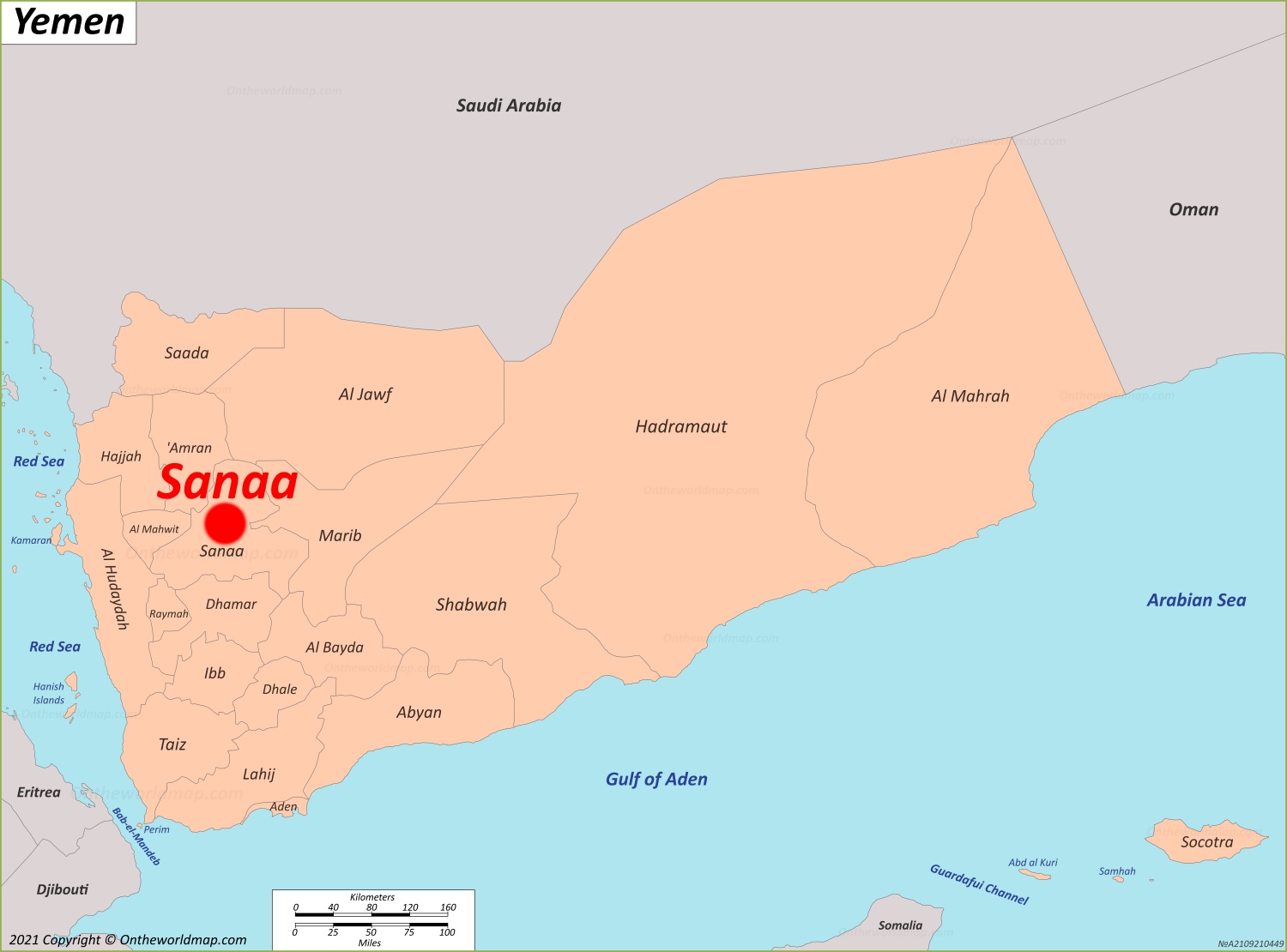 ---
About Sanaa:
The Facts:
Governorate: Amanat Al Asimah.
Population: ~ 2,600,000.
Neighbourhoods of Sanaa: Old City, Al Wahdah, As Sabain, Assafi'yah, At Tahrir, Ath'thaorah, Az'zal, Bani Al Harith, Ma'ain, Shu'aub.
Main sights: Old City of Sanaa, Al Saleh Mosque, National Museum of Yemen, Yemen Gate, Dar al-Hajar, Great Mosque of Sana'a, Al-Khair Mosque, Queen Arwa Mosque.