Yemen Map
Click to see large:
1700x1258
|
2000x1480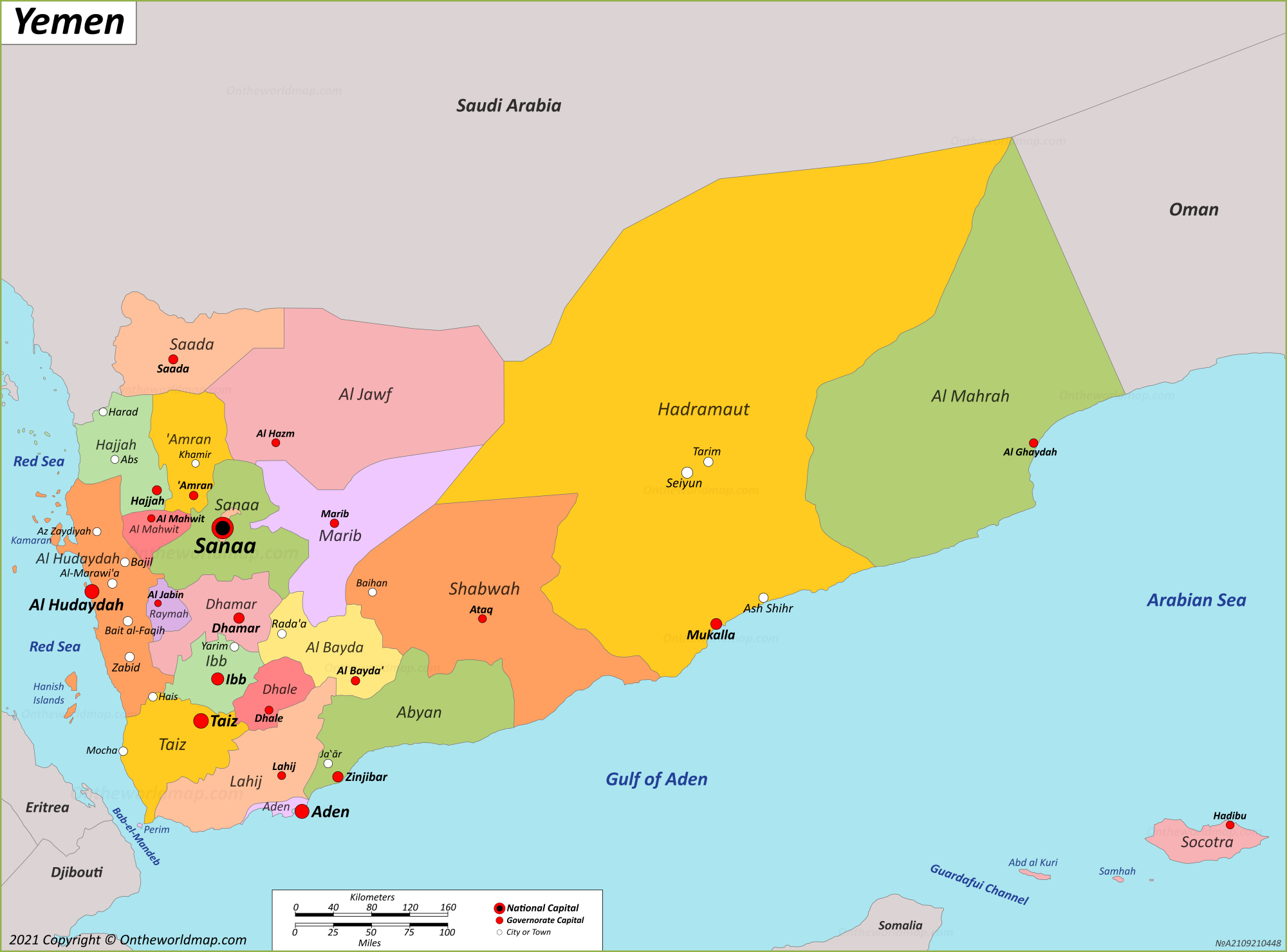 Yemen Location Map
Full size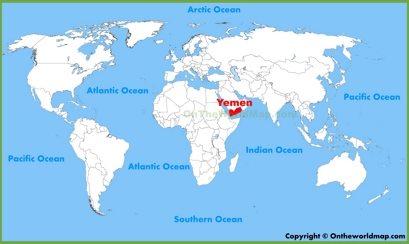 Large detailed map of Yemen with cities and towns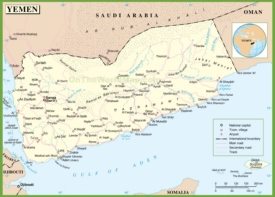 Administrative divisions map of Yemen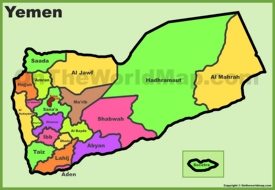 Yemen physical map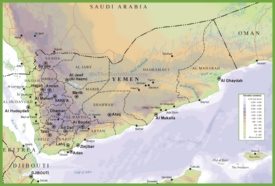 Yemen political map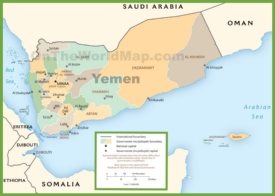 Yemen tourist map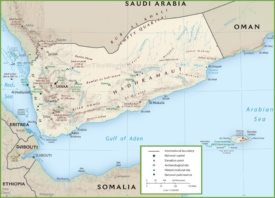 Yemen location on the Asia map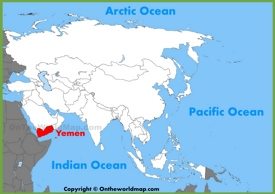 ---
About Yemen:
Yemen is officially named the Republic of Yemen. It is an Arab country located in Southwest Asia on the southern end of Arabian Peninsula. The neighbors are Oman in the east and Saudi Arabia in the north. It is bordered by Red Sea to the west, and Arabian Sea and the Gulf of Aden to the south. Yemen consists of more than 200 islands with the largest being Socotra.

The capital and largest city is Sana'a. Although temporary the capital city since 2015 is Aden. The official language is Arabic.

Yemen used to be home for one of the trading states called Sabaeans, later Jewish and then Islam.

The Facts:
Capital: Sanaa.
Area: 214,000 sq mi (555,000 sq km).
Population: ~ 31,000,000.
Largest cities: Sana'a, Ta'izz, Al Hudaydah, Aden, Ibb, Dhamar, Mukalla, Seiyun, Zinjibar, Sayyan, Ash Shihr, Sahar, Zabid, Hajjah, Bajil District, Dhi as-Sufal, Rada'a, Socotra, Bait al-Faqih, al-Marawi'a, Yarim, Al Bayda', 'Amran, Lahij, Abs, Harad, Dimnat Chadir, Ataq, al-Mahabischa, Baihan, Marib, Thula, Az Zaydiyah, Mudiyah, Khamir, Hais, ad-Dahi, Mocha, Al Ghaydah, Al Mahwit.
Official language: Arabic.
Currency: Yemeni rial (YER).

Governorates of Yemen: Abyan, Aden, Al Bayda, Al Hudaydah, Al Jawf, Al Mahrah, Al Mahwit, Amanat Al Asimah, 'Amran, Dhale, Dhamar, Hadramaut, Hajjah, Ibb, Lahij, Ma'rib, Raymah, Sa'dah, Sana'a, Shabwah, Socotra, Taiz.