Wallis and Futuna Map
Wallis and Futuna Location Map
Full size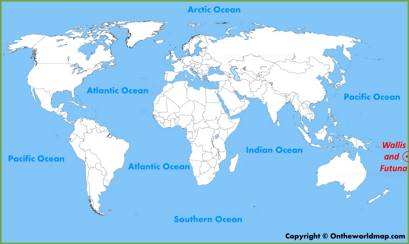 Online Map of Wallis and Futuna
Detailed Map of Wallis and Futuna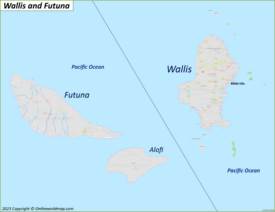 Wallis and Futuna Location On The Oceania Map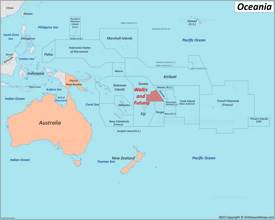 ---
About Wallis and Futuna:
The Facts:
Sovereign state: France.
Capital: Mata Utu.
Area: 55 sq mi (142.4 sq km).
Population: ~ 11,500.
Official language: French.
Kingdom Districts of Wallis and Futuna: Uvea, Sigave, Alo.
Cities, towns and villages: Leava, Vaitupu, Alele, Liku, Falaleu, Utufua, Toloke, Fiua, Vaisei, Nuku, Taoa, Mala'e, Kolopelu, Ono, Kolia, Vele, Kolotai, Laloua, Poi, Tamana, Tuatafa, Tavai, Mala'efo'ou.
Islands: Wallis, Hoorn Islands: Futuna and Alofi, Faioa, Fenuafo'ou, Fugalei, St. Christophe, Luaniva, Nukuatea, Nukufotu, Nukuhifala, Nukuhione, Nukuloa, Nukutapu, Nukuteatea, Tekaviki.