Uganda Map
Click to see large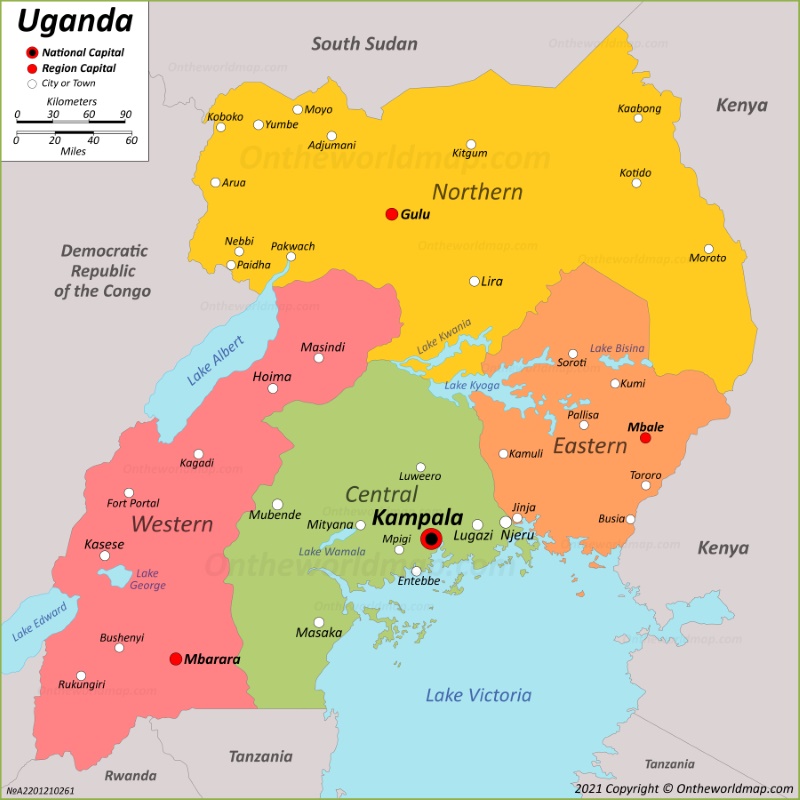 Uganda Location Map
Full size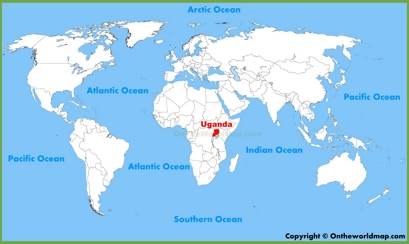 Uganda political map
Administrative divisions map of Uganda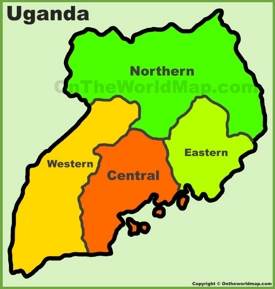 Uganda physical map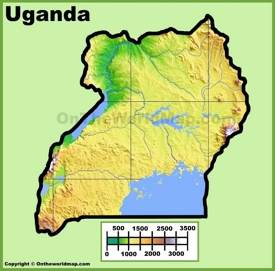 Uganda tourist map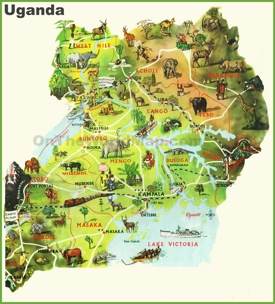 Topographic map of Uganda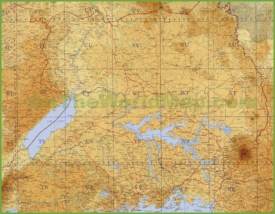 Uganda location on the Africa map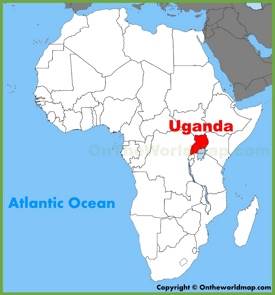 ---
About Uganda:
Uganda is officially named the Republic of Uganda located in East Africa. It borders Tanzania in the south, Rwanda in the southwest, Democratic Republic of the Congo in the west, South Sudan in the north and Kenya in the east. In the south it surrounded by Lake Victoria, which is one of the biggest lakes in the world. Uganda has other lakes: Kyoga, Lake Edward, Lake George and Lake Albert.

Uganda name comes from the Buganda kingdom. Kampala is the capital and largest city in Uganda. English and Swahili are official languages. There are many other vernacular languages in the country. Many Asians mainly Indians live in Uganda, however the culture itself is very diverse.

The Facts:
Capital: Kampala.
Area: 93,065 sq mi (241,038 sq km).
Population: ~ 45,000,000.
Largest cities: Kampala, Gulu, Lira, Mbarara.
Official language: English, Swahili.
Currency: Ugandan shilling (UGX).