Trinidad and Tobago Map
Click to see large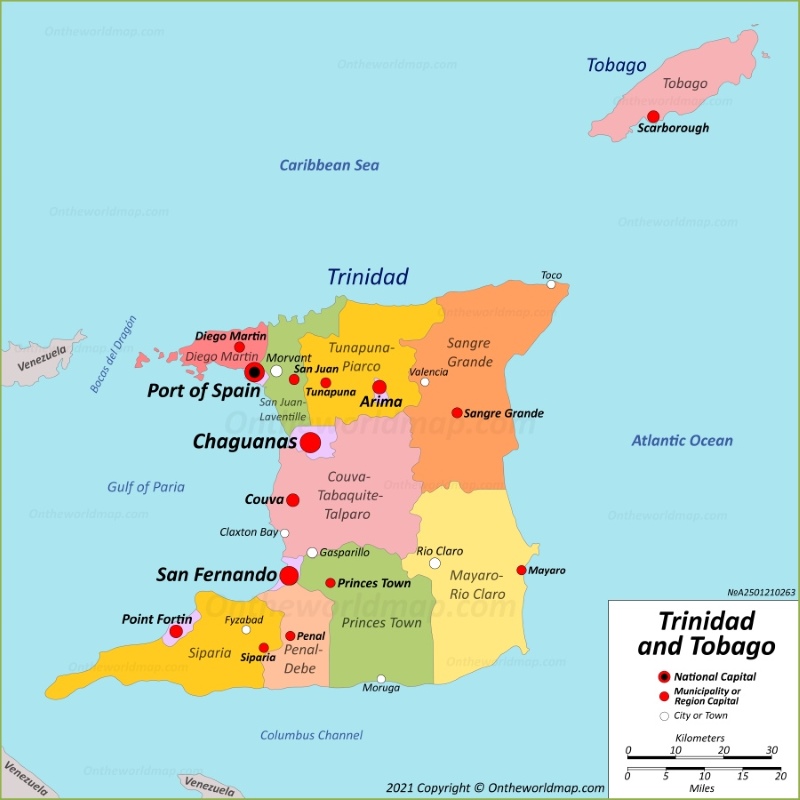 Trinidad and Tobago Location Map
Full size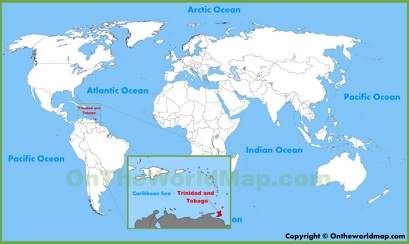 Online Map of Trinidad and Tobago
Trinidad tourist map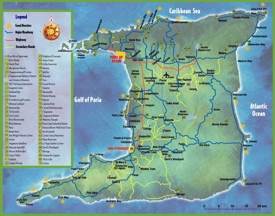 Trinidad and Tobago physical map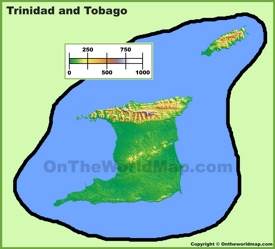 Administrative divisions map of Trinidad and Tobago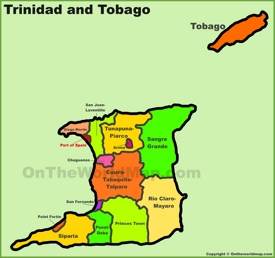 Topographic map of Trinidad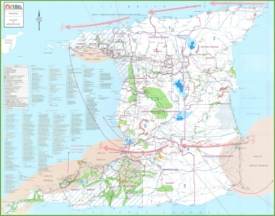 Tobago tourist map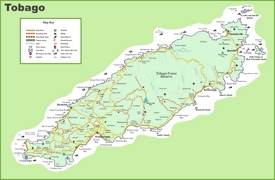 Tobago hotel map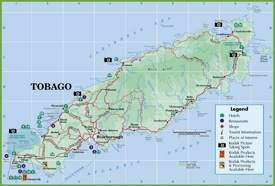 Trinidad and Tobago location on the Caribbean map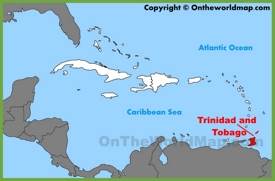 Trinidad and Tobago location on the North America map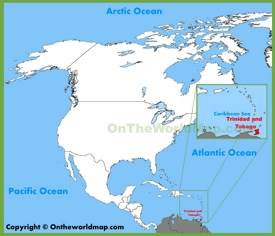 Trinidad and Tobago location on the South America map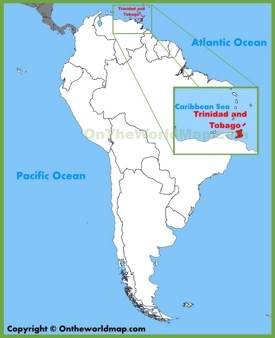 ---
About Trinidad and Tobago:
Trinidad and Tobago is officially named the Republic of Trinidad and Tobago which is a twin island country based off the northern edge of South America, lying off the coast of northeastern Venezuela and south of Grenada. It borders the Caribbean to the north, and shares maritime boundaries with Barbados to the northeast, Grenada to the northwest, Venezuela to the south and west, and Guyana to the southeast.

English is official language. Trinidad and Tobago is one of the richest countries by GDP per capita in America. Trinidadian Creole and Tobagonian Creole are official languages. Most of the population lives in Trinidad Island, which has four major municipalities: Arima, Chaguanas, San Fernando and Port of Spain. The climate is tropical.

The Facts:
Capital: Port of Spain.
Area: 1,981 sq mi (5,131 sq km).
Population: ~ 1,400,000.
Largest cities: Chaguanas, San Fernando, Port of Spain.
Official language: English.
Currency: Trinidad and Tobago dollar (TTD).

Maps of Trinidad and Tobago
Cities of Trinidad and Tobago