Paramaribo Map
Click to see large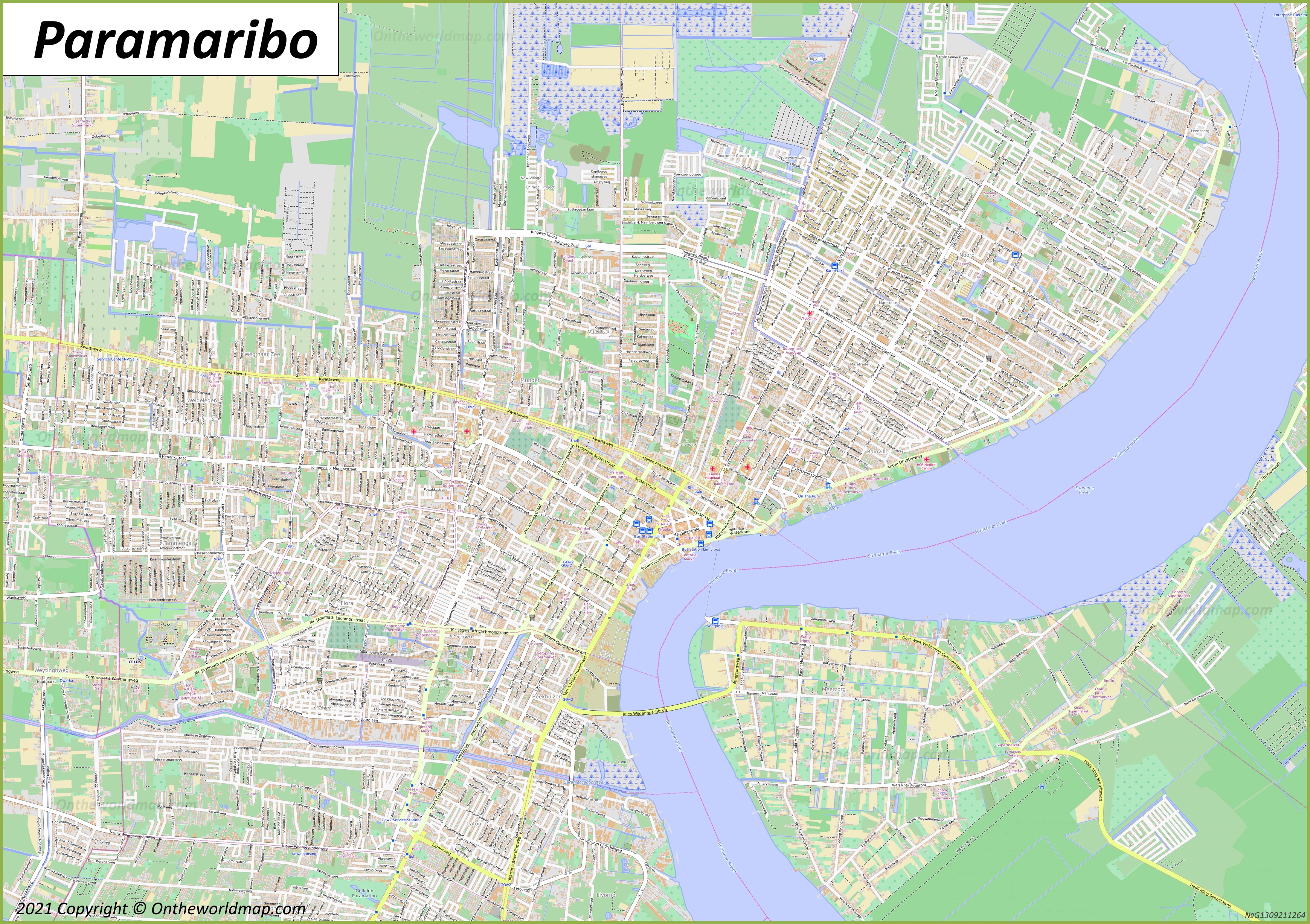 Click to see large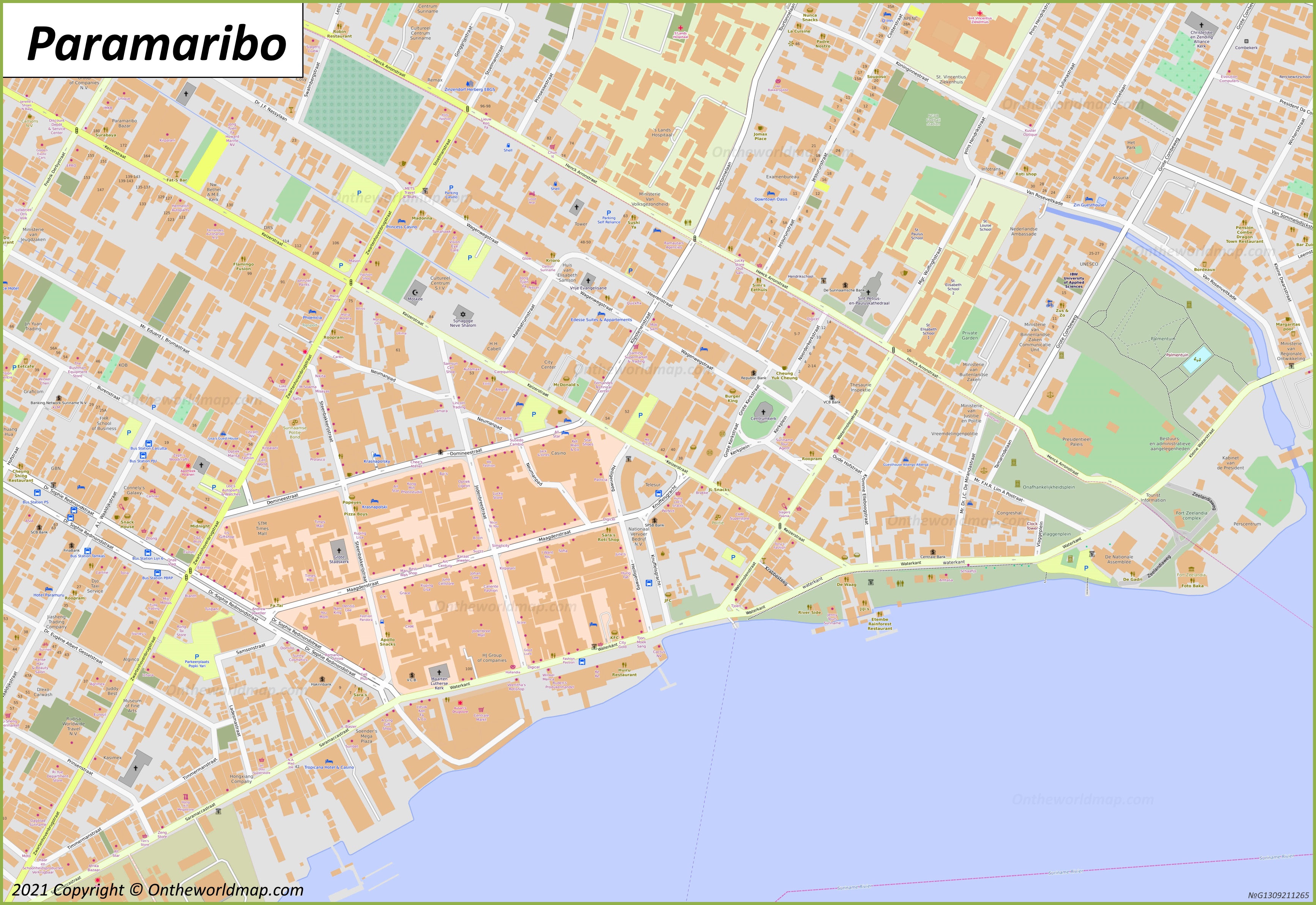 Paramaribo Location Map
Full size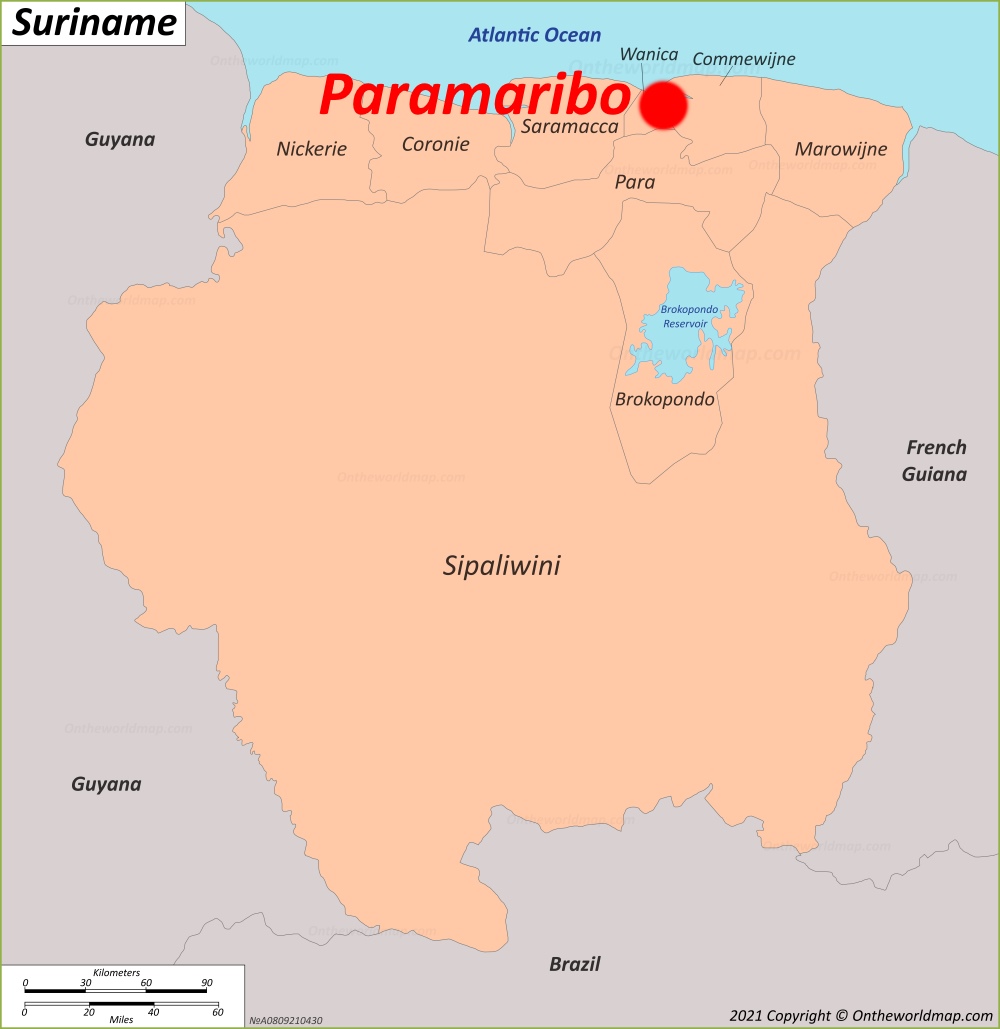 ---
About Paramaribo:
The Facts:
District: Paramaribo.
Population: ~ 250,000.
Resorts of Paramaribo: Blauwgrond, Rainville, Munder, Centrum, Beekhuizen, Weg naar Zee, Welgelegen, Tammenga, Flora, Latour, Pontbuiten, Livorno.
Main sights: Historic Inner City of Paramaribo, Fort Zeelandia, Presidential Palace of Suriname, National Assembly of Suriname, Helstone Monument, Arya Dewaker, Saint Peter and Paul Cathedral, Suriname Mosque, Neveh Shalom Synagogue, Centrumkerk, Garden of Palms.