Suriname Map
Click to see large:
1200x1234
|
1400x1440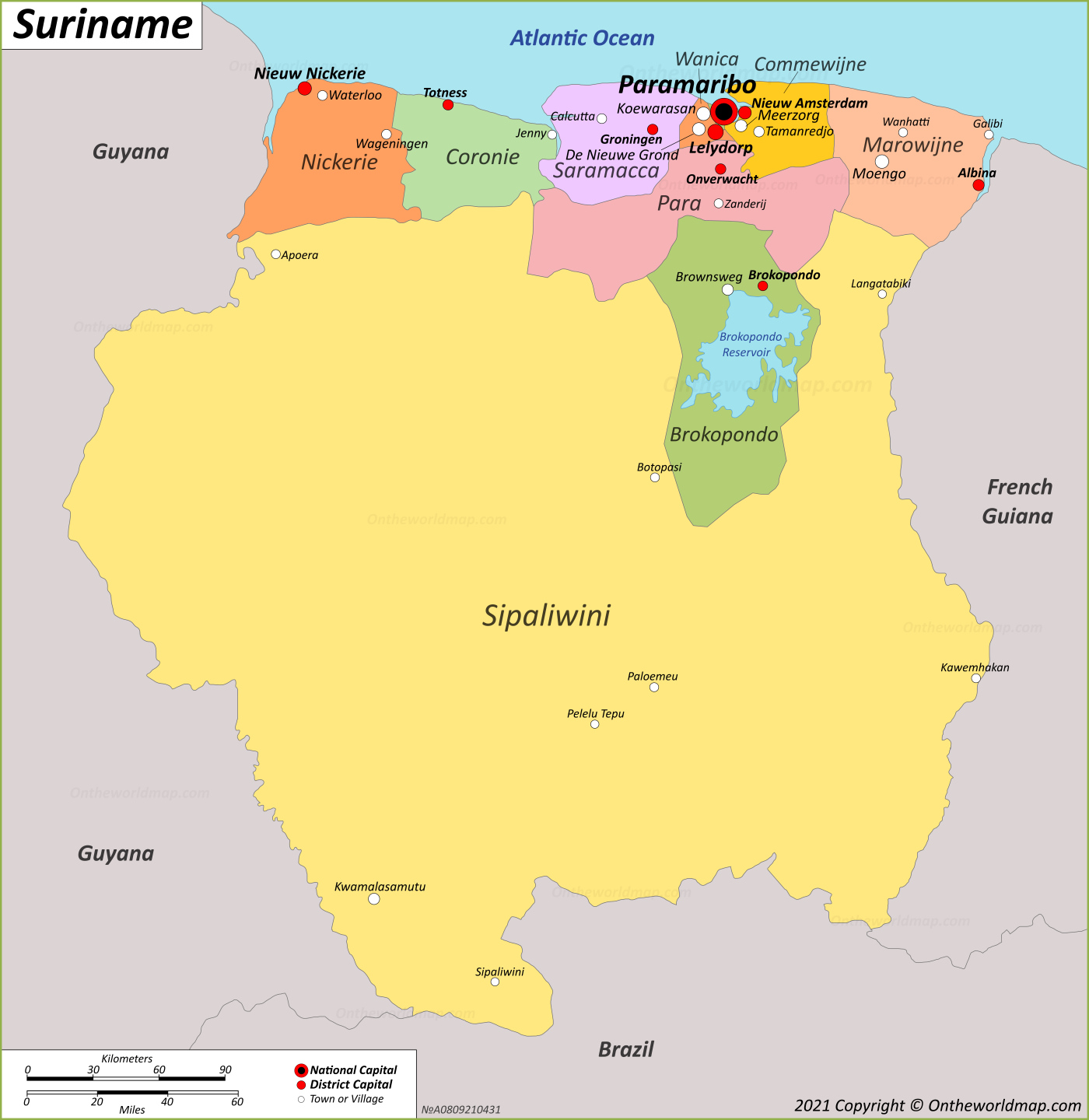 Suriname Location Map
Full size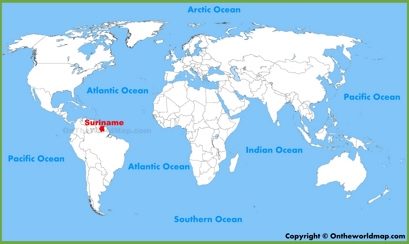 Large detailed map of Suriname with cities and towns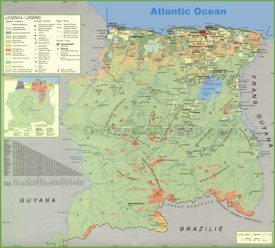 Administrative divisions map of Suriname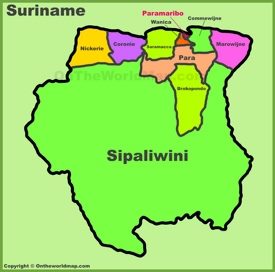 Suriname political map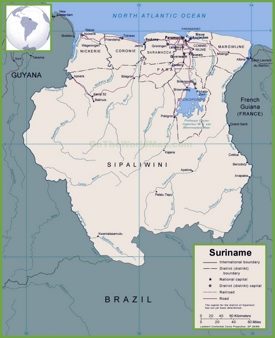 Suriname physical map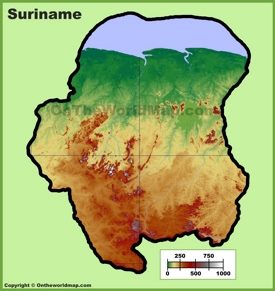 Suriname location on the South America map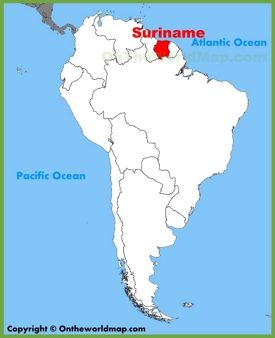 ---
About Suriname:
The Facts:
Capital: Paramaribo.
Area: 63,252 sq mi (163,821 sq km).
Population: ~ 580,000.
Largest cities: Paramaribo, Lelydorp, Nieuw Nickerie, Moengo, Nieuw Amsterdam, Mariënburg, Wageningen, Albina, Groningen, Brownsweg.
Official language: Dutch.
Currency: Surinamese dollar (SRD).
Districts of Suriname: Nickerie, Coronie, Saramacca, Wanica, Paramaribo, Commewijne, Marowijne, Para, Sipaliwini, Brokopondo.
Resorts of Suriname: Kwakoegron, Marshallkreek, Klaaskreek, Centrum, Brownsweg, Sarakreek, Margaretha, Bakkie, Nieuw Amsterdam, Alkmaar, Tamanredjo, Meerzorg, Welgelegen, Totness, Johanna Maria, Moengo, Wanhatti, Galibi, Moengo Tapoe, Albina, Patamacca, Wageningen, Groot Henar, Oostelijke Polders, Nieuw Nickerie, Westelijke Polders, Para Noord, Para Oost, Para, Zuid, Bigi Poika, Carolina, Blauwgrond, Rainville, Munder, Centrum, Beekhuizen, Weg naar Zee, Welgelegen, Tammenga, Flora, Latour, Pontbuiten, Livorno, Calcutta, Tijgerkreek, Groningen, Kampong Baroe, Wayamboweg, Jarikaba, Tapanahony, Boven Suriname, Boven Saramacca, Boven Coppename, Kabalebo, Coeroeni, Pamacca, Kwatta, Saramacca Polder, Koewarasan, De Nieuwe Grond, Lelydorp, Houttuin, Domburg.