Seychelles Map
Click to see large:
1400x1146
|
1700x1391
|
WebP 1700x1391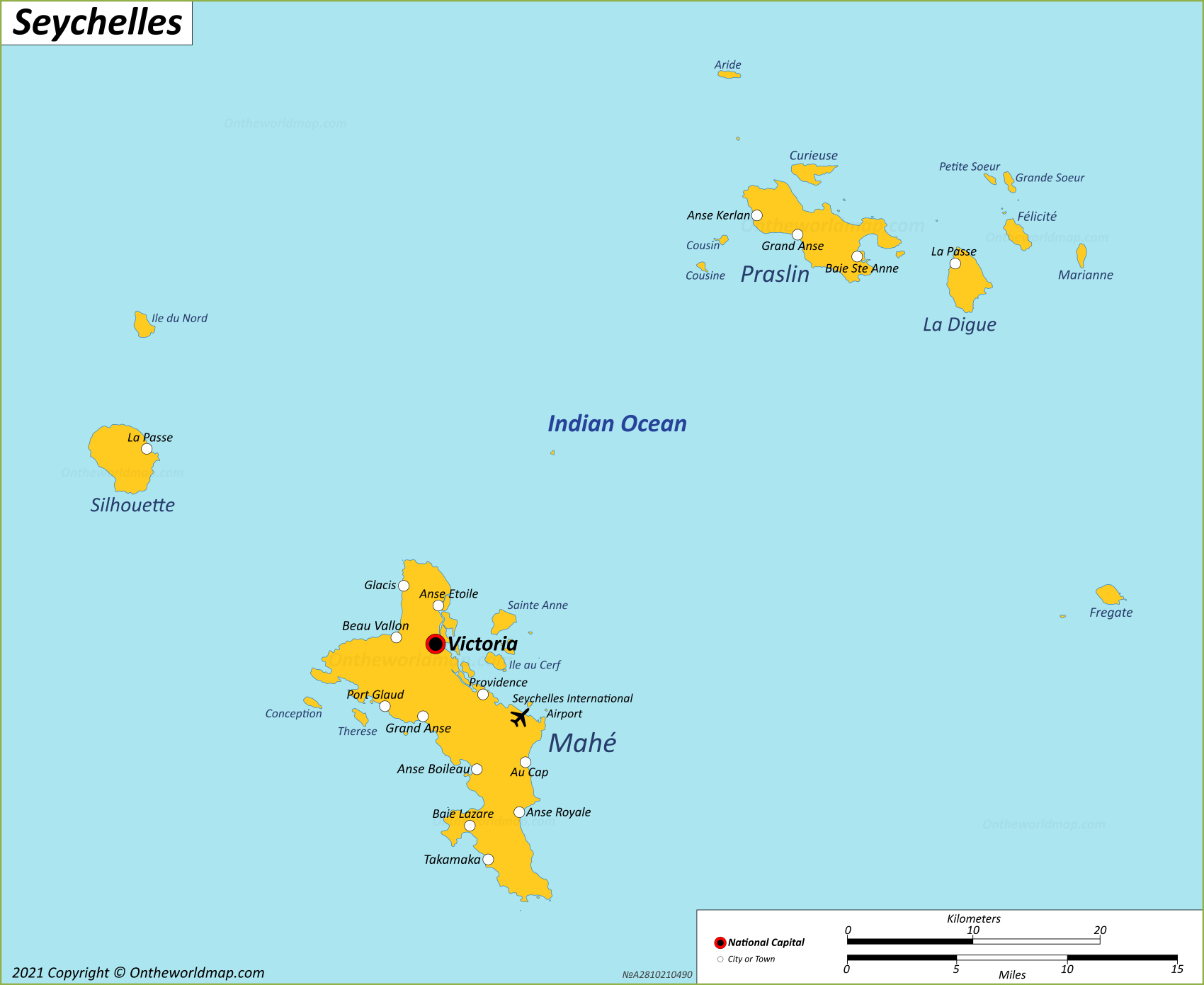 Seychelles Location Map
Full size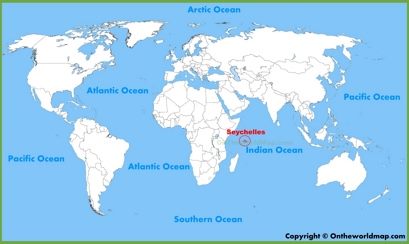 Large detailed tourist map of Seychelles with hotels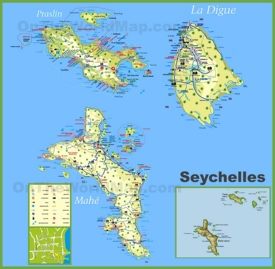 Seychelles islands map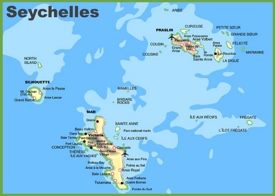 Seychelles location on the Africa map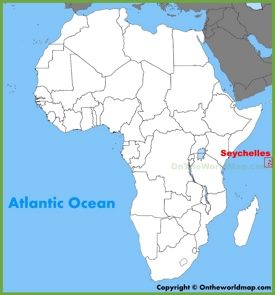 Seychelles location on the Indian Ocean map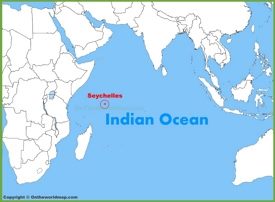 Map of La Digue Island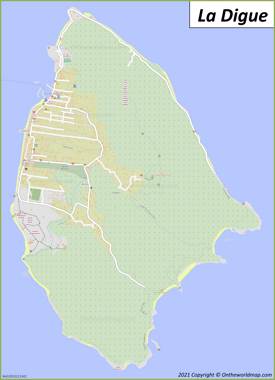 La Digue Island Tourist Map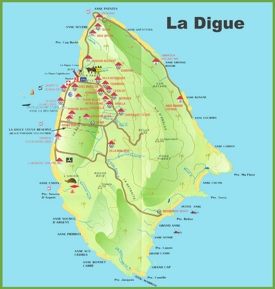 Map of Mahé Island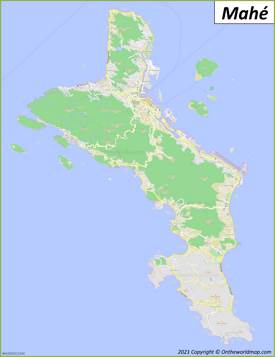 Large Detailed Tourist Map of Mahe Island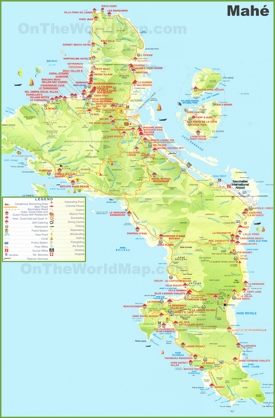 Mahe Island Tourist Map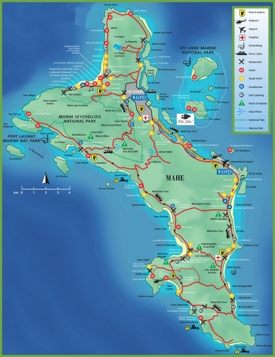 Map of Praslin Island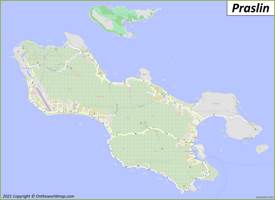 Praslin Island Tourist Map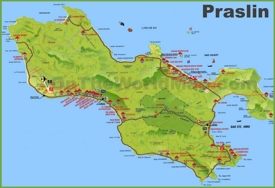 Large Detailed Tourist Map of Praslin Island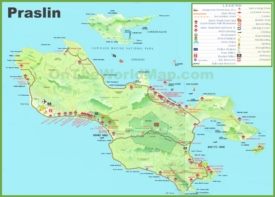 Map of Silhouette Island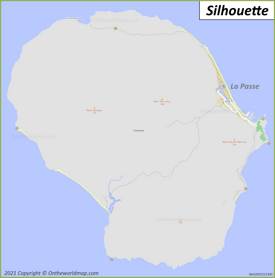 ---
About Seychelles:
The Facts:
Capital: Victoria.
Area: 177 sq mi (459 sq km).
Population: ~ 100,000.
Cities and Towns: Victoria, La Passe, Anse Boileau, Beau Vallon, Takamaka, Grand Anse, Glacis, Anse Etoile, Providence, Au Cap, Anse Royale, Port Glaud, Baie Lazare, Baie Sainte Anne, Anse Kerlan.
Official language: Seychellois Creole, French, English.
Currency: Seychellois rupee (SCR).

Districts of Seychelles: Mahe Islands, Anse aux Pins, Anse Boileau, Anse Etoile, Au Cap, Anse Royale, Baie Lazare, Beau Vallon, Bel Air, Bel Ombre, Cascade, Glacis, Grand'Anse, English River, Mont Buxton, Mont Fleuri, Plaisance, Pointe La Rue, Port Glaud, Saint Louis, Takamaka, Les Mamelles, Roche Caïman, Baie Sainte Anne, Grand'Anse Praslin, La Digue and Inner Islands, Outer Islands.

Islands of Seychelles: Mahé, Praslin, La Digue, Silhouette, Alphonse Island, Anonyme Island, Aride Island, Assumption Island, Astove Island, Aurore Island, Bird Island, Booby Island, Boudeuse Cay, Cachée Island, Cerf Island, Cerf Island, Chauve Souris, Coëtivy, Conception Island, Cousin Island, Cousine Island, Curieuse, D'Arros Island, Denis Island, Desnœufs Island, Desroches, Eden Island, Esprit Island, Étoile Cay, Eve Island, Félicité, Frégate, Goëlettes Island, Grand Terre Island, Grande Polyte, Grande Soeur, L'Islette Island, Long Island, Malabar Island, Mamelles Island, Marianne Island, Marie Louise Island, Menai Island, Michael Island, Moustiques Island, Moyenne Island, North Coconut Island, North Farquhar, North Island, Perseverance Island, Petite Soeur, Picard Island, Platte Island, Poivre Nord, Poivre Sud, Polymnie, Port Island, Providence Island, Rémire Island, Romainville Island, Round Island, Sèche Island, Soleil Island, South, South Coconut Island, South Farquhar, St. François Island, St. Joseph Island, St. Pierre Island, Ste. Anne Island, Thérèse Island, Vache Island, Wizard Island, Wizard Reef.