Detailed Map of Saint Kitts Island
Click to see large: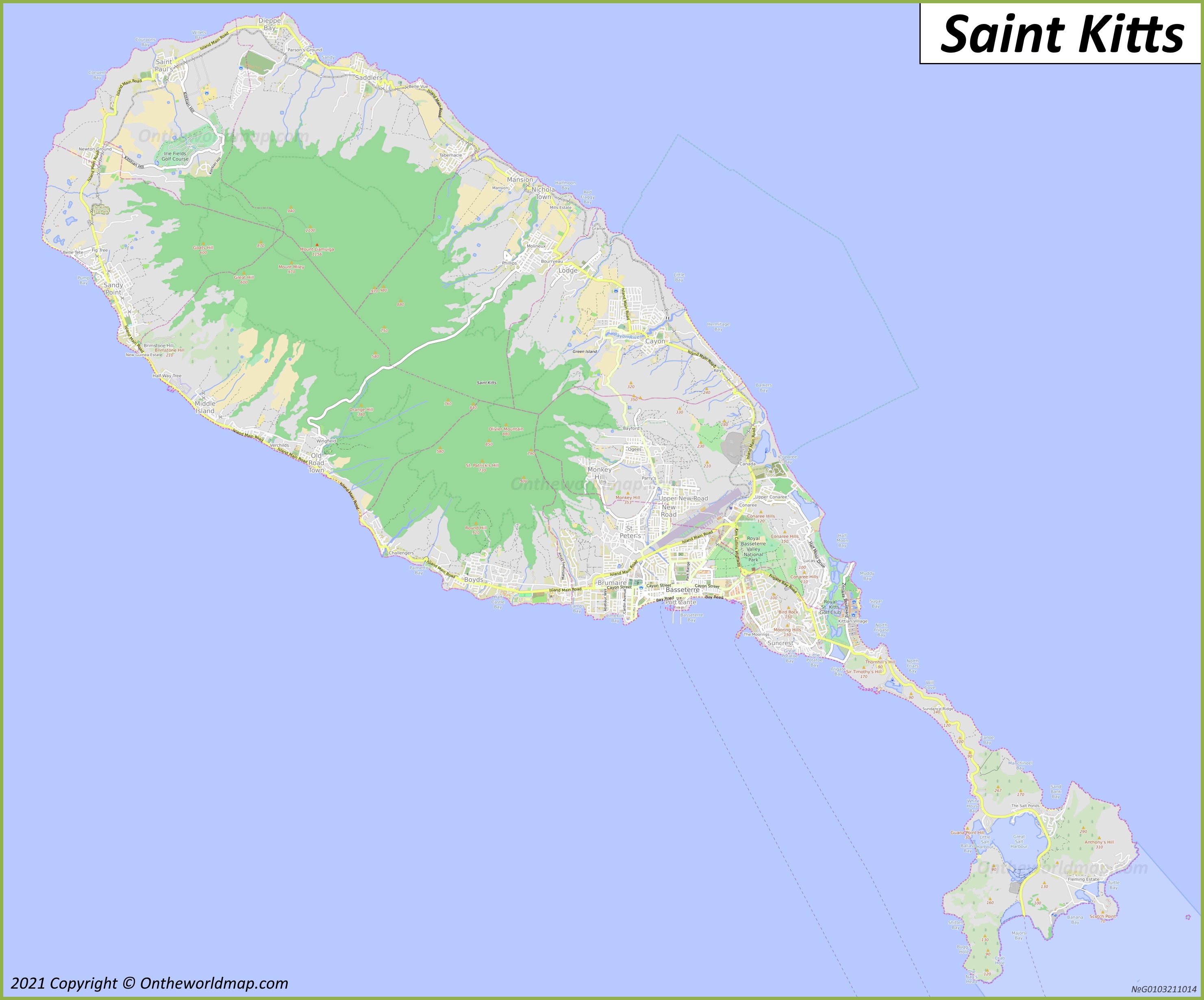 ---
About Saint Kitts and Nevis:
The Facts:
Capital: Basseterre.
Area: 67 sq mi (174 sq km).
Population: ~ 35,000.
Cities and Towns: Basseterre, Saint Paul's, Saddlers, Middle Island, Tabernacle, Cayon, Sandy Point, Mansion, Dieppe Bay Town, Monkey Hill, Boyd's.
Parishes of Saint Kitts Island: Christ Church Nichola Town, Saint Anne Sandy Point, Saint George Basseterre, Saint John Capisterre, Saint Mary Cayon, Saint Paul Capisterre, Saint Peter Basseterre, Saint Thomas Middle Island, Trinity Palmetto Point.

Maps of Saint Kitts and Nevis
Islands of Saint Kitts and Nevis
Cities of Saint Kitts and Nevis