Doha Map
Click to see large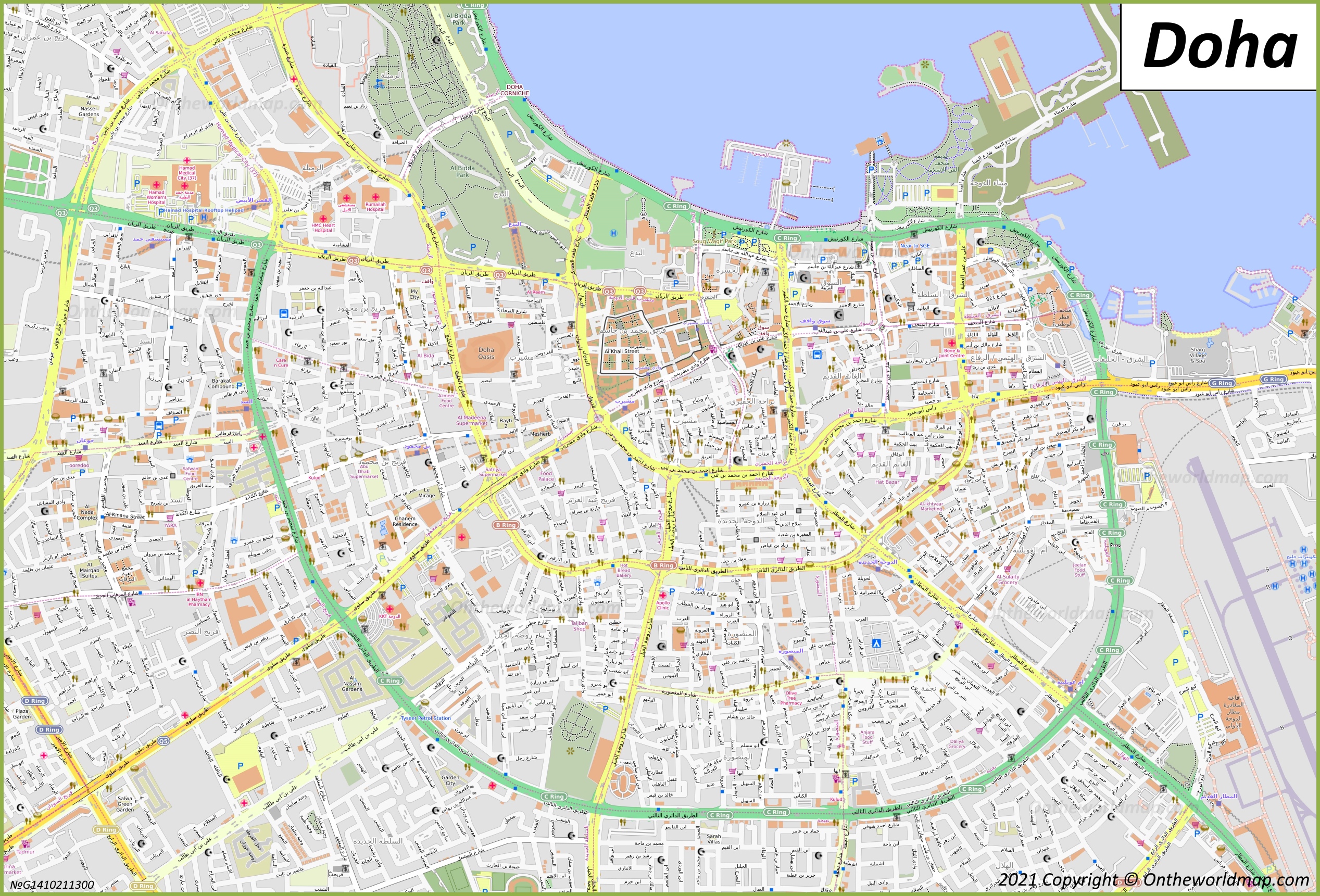 Click to see large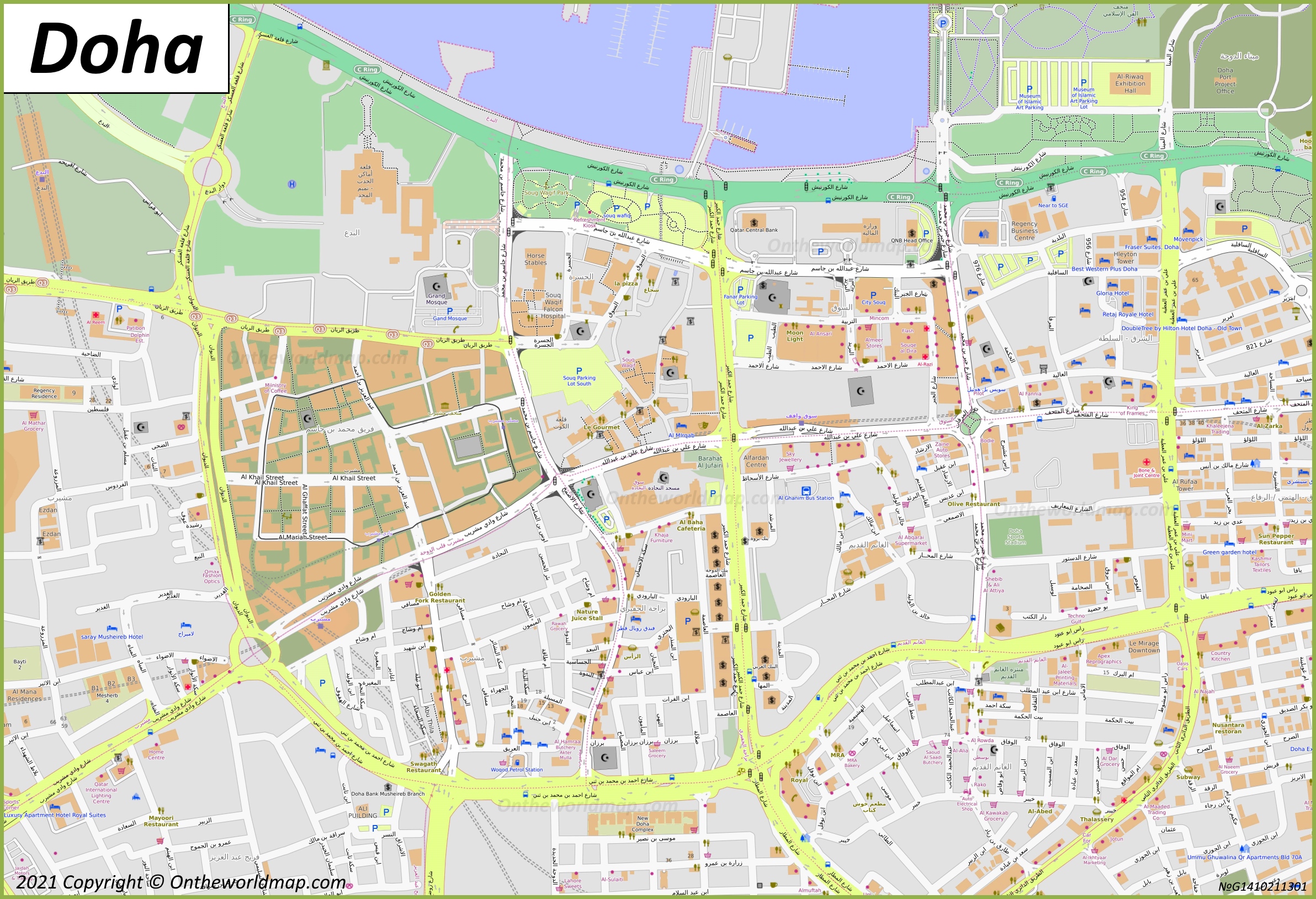 Doha Location Map
Full size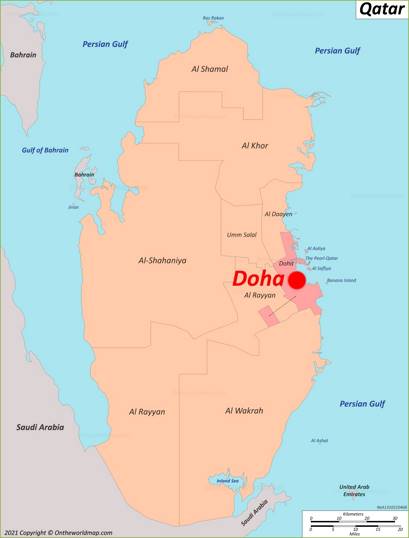 Doha tourist map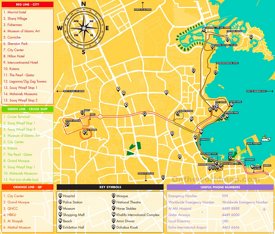 Doha city center map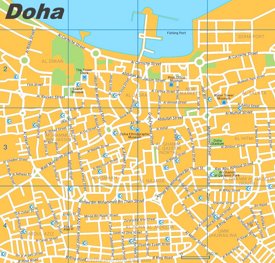 Doha sightseeing map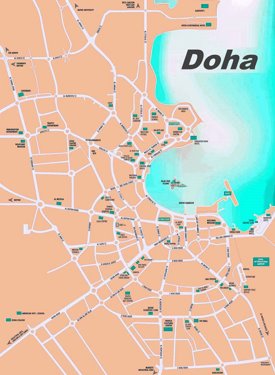 Doha Airport (Hamad) Map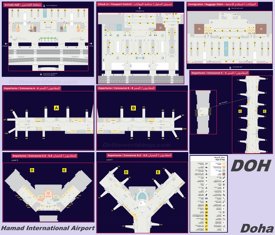 Doha Airport (Hamad) Location Map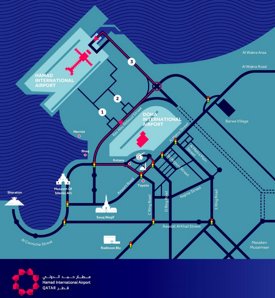 Doha Airport (Hamad) Shopping and Dining Map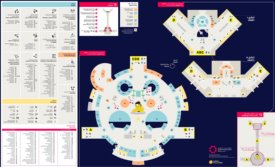 ---
About Doha:
The Facts:
Municipality: Ad-Dawhah.
Population: ~ 2,500,000.
Districts of Doha: Al Bidda, Al Dafna, Ad Dawhah al Jadidah, Al Egla, Al Hilal, Al Jasrah, Al Kharayej, Al Khulaifat, Al Mansoura, Al Markhiya, Al Messila, Al Mirqab, Al Najada, Al Qassar, Al Rufaa, Al Sadd, Al Souq, Al Tarfa, Al Thumama, Barahat Al Jufairi, Dahl Al Hamam, Doha International Airport, Doha Port, Duhail, Fereej Abdul Aziz, Fereej Al Nasr, Fereej Bin Durham, Fereej Bin Mahmoud, Fereej Bin Omran, Fereej Kulaib, Fereej Mohammed Bin Jasim, Hamad Medical City, Hazm Al Markhiya, Industrial Area, Jabal Thuaileb, Jelaiah, Jeryan Nejaima, Lejbailat, Lekhwair, Leqtaifiya, Madinat Khalifa North, Madinat Khalifa South, Musheireb, Najma, New Al Hitmi, New Al Mirqab, New Salata, Nuaija, Old Airport, Old Al Ghanim, Old Al Hitmi, Onaiza, Ras Abu Aboud, Rawdat Al Khail, Rumeilah, Salata, Umm Ghuwailina, Umm Lekhba, Wadi Al Banat, Wadi Al Sail.

Main sights: State Grand Mosque, National Museum of Qatar, Museum of Islamic Art, Souq Waqif, Katara Cultural Village, The Corniche, The Pearl-Qatar, Aspire Park, Villaggio, Qatar National Library, Msheireb Museums, Katara Mosque.