Panama City Map
Panama City Location Map
Full size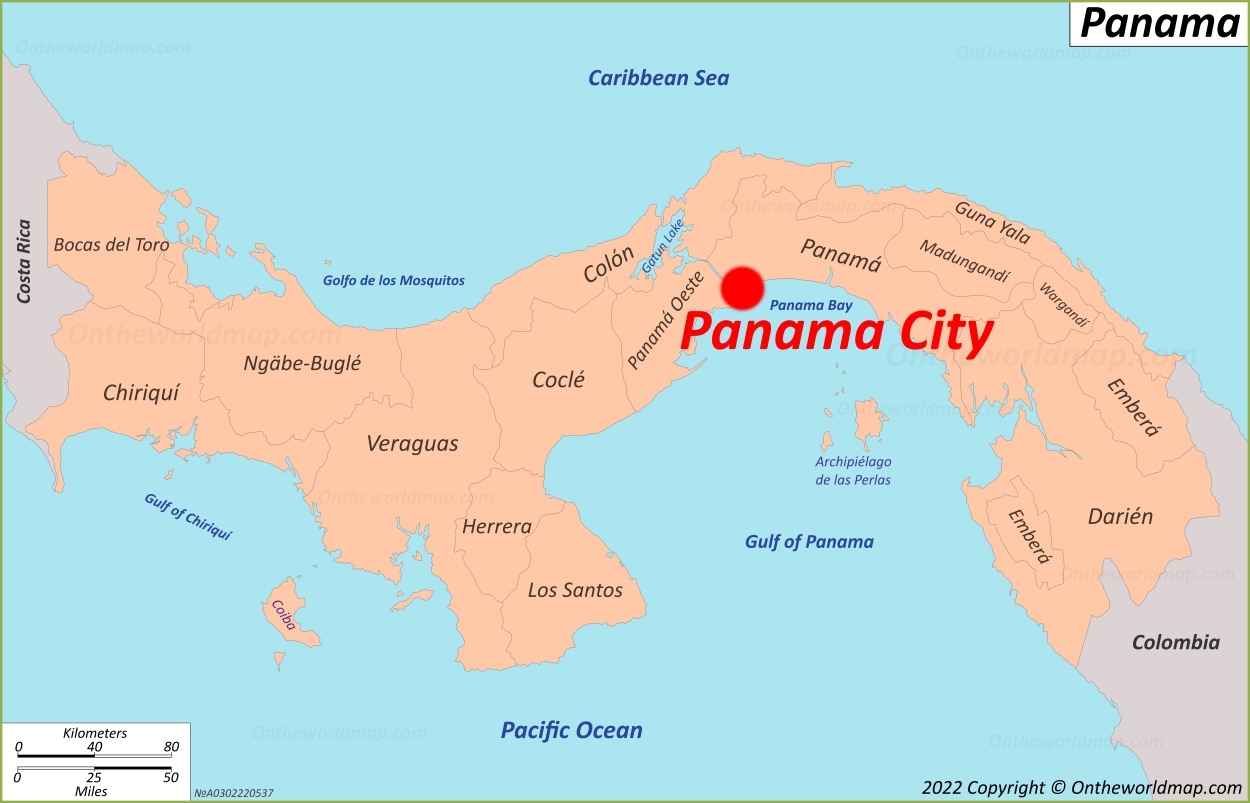 Online Map of Panama City
---
About Panama City:
The Facts:
Province: Panama.
District: Panama.
Population: ~ 1,000,000.
Metropolitan population: ~ 2,000,000.
Neighborhoods of Panama City: San Felipe, Santa Ana, El Chorrillo, Calidonia, Curundú, Ancón, Bella Vista, Bethania, San Francisco, Juan Diaz, Pueblo Nuevo, Parque Lefevre, Río Abajo.
Main sights: Casco Antiguo de Panamá, Old Panama Cathedral, Las Bóvedas, National Theatre of Panama, Interoceanic Canal Museum, Heron's Palace, Miraflores Visitors Center, Amador Causeway, Plaza de la Independencia, Panama skycrapers.