West Bank Map
Click to see large:
1100x1870
|
1300x2210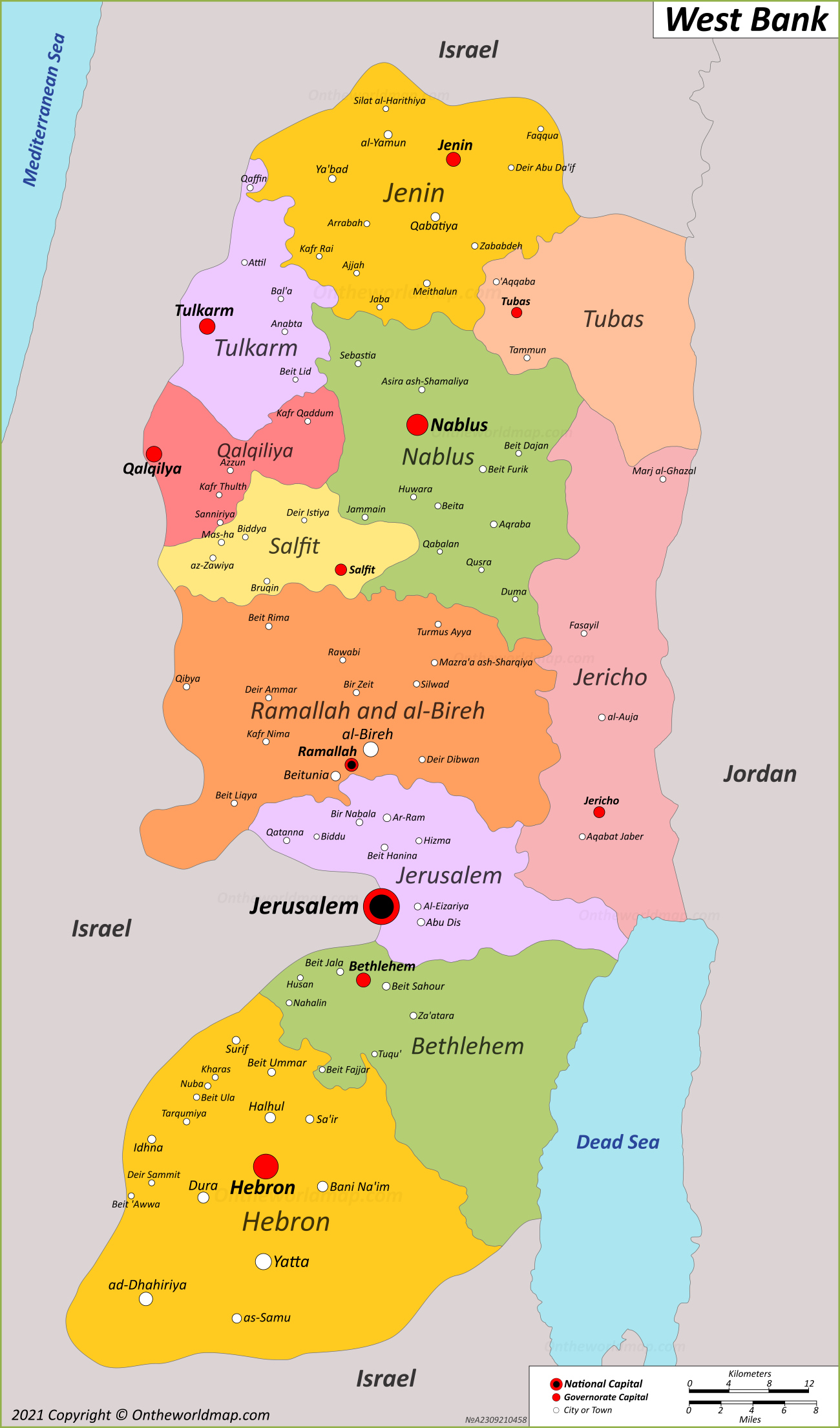 West Bank Location Map
Full size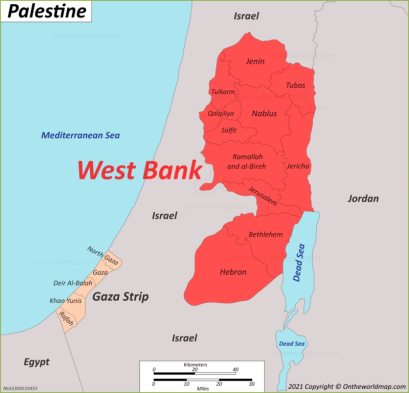 Large detailed map of West Bank
West Bank Location On The Israel Map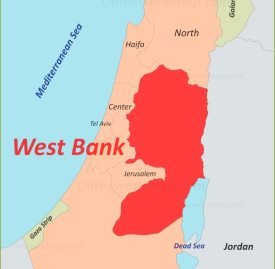 ---
About West Bank:
The Facts:
Capital: Jerusalem, Ramallah.
Area: 2,183 sq mi (5,655 sq km).
Population: ~ 3,500,000.
Largest cities: Abu Dis, Bani Na'im, Beit Jala, Beit Sahour, Beit Ummar, Beitunia, Bethlehem, al-Bireh, ad-Dhahiriya, Dura, Halhul, Hebron, Idhna, Jenin, Jericho, Nablus, Qabatiya, Qalqilya, Ramallah, Sa'ir, as-Samu, Surif, Tubas, Tulkarm, Ya'bad, al-Yamun, Yatta.
Official language: Arabic.
Currency: Israeli new shekel.

Governorates of West Bank: Jenin, Tubas, Tulkarm, Nablus, Qalqilya, Salfit, Ramallah and Al-Bireh, Jericho, Jerusalem, Bethlehem, Hebron.