Palestine Map
Click to see large:
1100x1058
|
1250x1202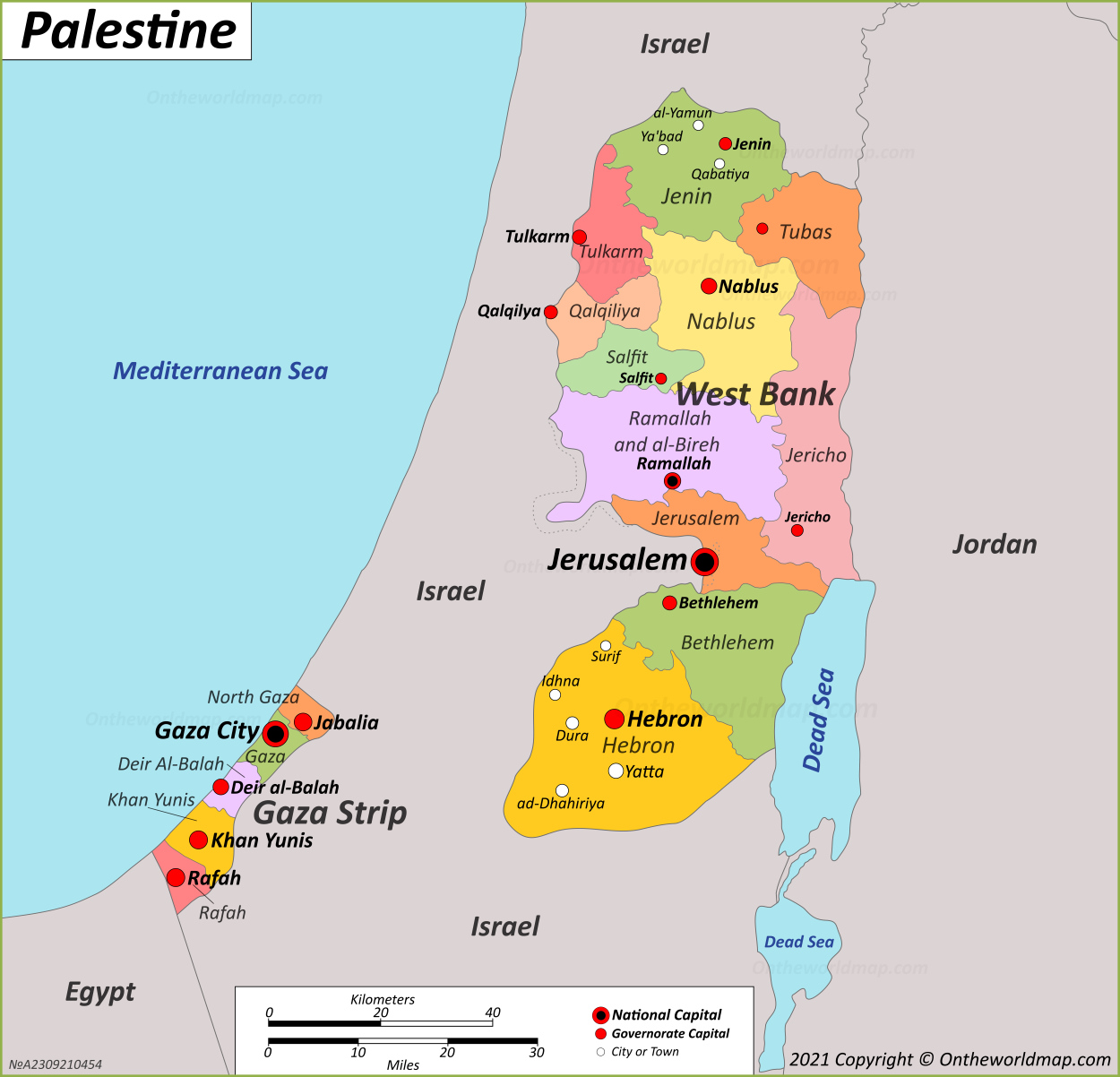 Palestine Location Map
Full size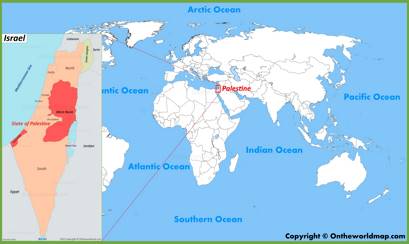 Large Detailed Map Of Palestine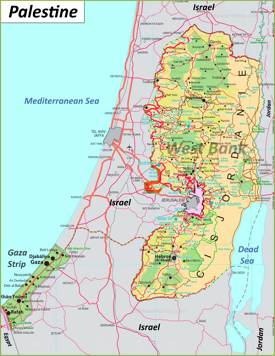 Physical Map Of Palestine With Cities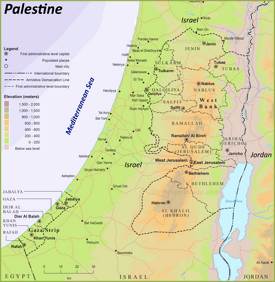 Palestine Location On The Asia Map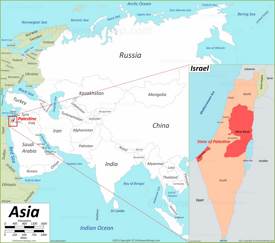 Map Of West Bank
Map Of Gaza Strip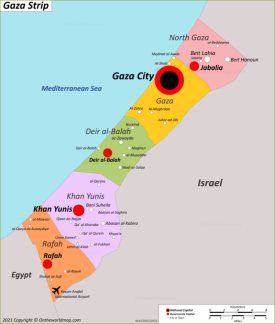 State of Palestine Location On The Israel Map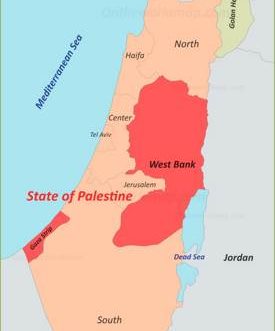 Large detailed map of West Bank
Large detailed map of Gaza Strip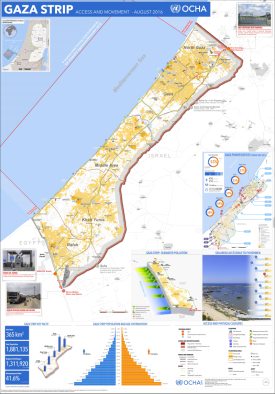 Map Of Gaza Strip With Cities And Towns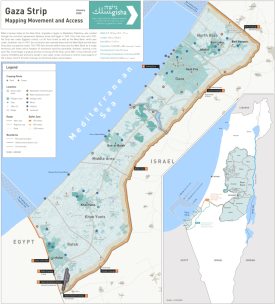 ---
About Palestine:
The Facts:
Capital: Jerusalem, Ramallah.
Area: 2,320 sq mi (6,020 sq km).
Population: ~ 5,200,000.
Largest cities: Abasan al-Kabira, Abu Dis, Bani Na'im, Bani Suheila, Beit Hanoun, Beit Jala, Beit Lahia, Beit Sahour, Beit Ummar, Beitunia, Bethlehem, al-Bireh, Deir al-Balah, ad-Dhahiriya, Dura, Gaza City, Halhul, Hebron, Idhna, Jabalia, Jenin, Jericho, Khan Yunis, Nablus, Qabatiya, Qalqilya, Rafah, Ramallah, Sa'ir, as-Samu, Surif, Tubas, Tulkarm, Ya'bad, al-Yamun, Yatta, az-Zawayda.
Official language: Arabic.
Currency: Egyptian pound (EGP), Israeli new shekel (ILS), Jordanian dinar (JOD).

Regions of Palestine: West Bank, Gaza Strip.

Governorates of Palestine: Jenin, Tubas, Tulkarm, Nablus, Qalqilya, Salfit, Ramallah and Al-Bireh, Jericho, Jerusalem, Bethlehem, Hebron, North Gaza, Gaza, Deir al-Balah, Khan Yunis, Rafah.