Mali Map
Click to see large:
1200x1200
|
1350x1350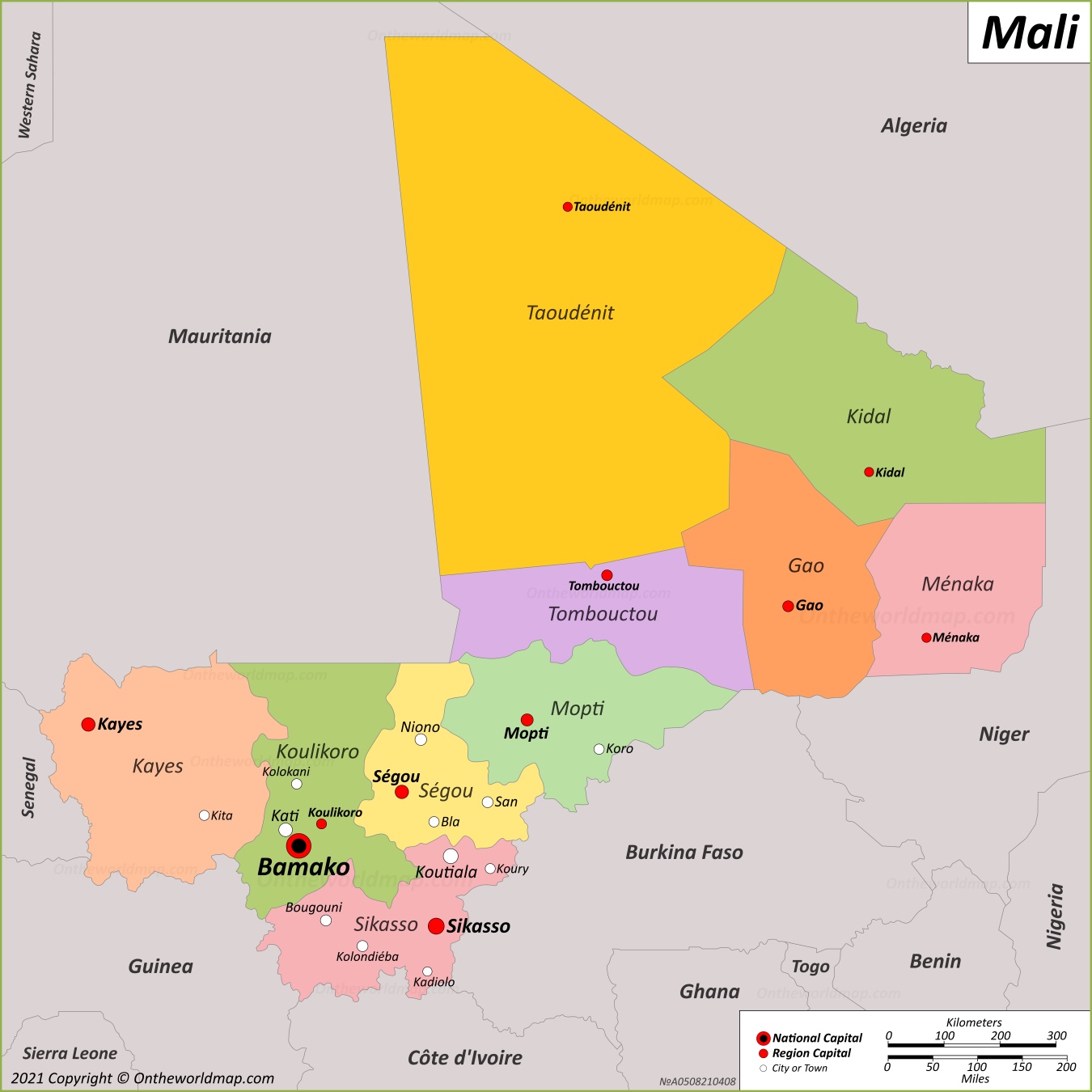 Mali Location Map
Full size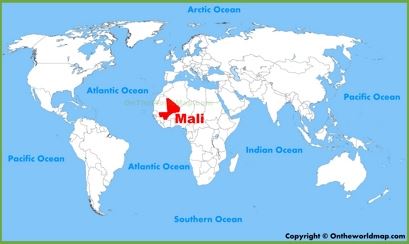 Mali political map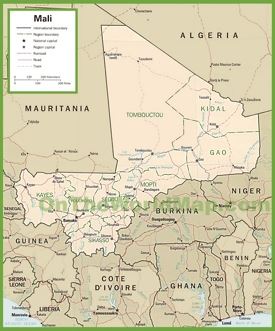 Administrative divisions map of Mali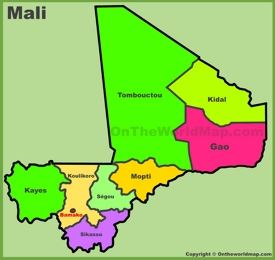 Mali physical map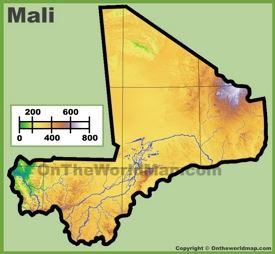 Mali road map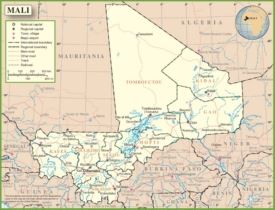 Mali location on the Africa map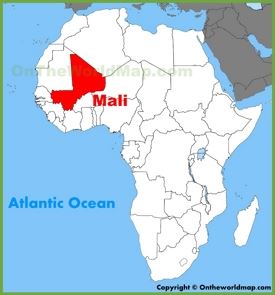 ---
About Mali:
The Facts:
Capital: Bamako.
Area: 478,841 sq mi (1,240,192 sq km).
Population: ~ 20,500,000.
Largest Cities: Bamako, Sikasso, Koutiala, Ségou, Kayes, Kati, Mopti, Niono, Gao, San, Koro, Bla, Bougouni, Mandé, Kolondiéba, Kolokani, Pelengana, Tombouctou.
Official language: French.
Currency: West African CFA franc (XOF).
Regions of Mali: Kayes, Koulikoro, Bamako, Sikasso, Ségou, Mopti, Tombouctou, Gao, Kidal, Taoudénit, Ménaka.
Cercles of Mali: Ansongo, Bourem, Gao, Menaka, Bafoulabé, Diema, Kita, Kéniéba, Kayes, Nioro du Sahel, Yélimané, Abeibara, Kidal, Tessalit, Tin-Essako, Banamba, Dioila, Kangaba, Koulikoro, Kolokani, Kati, Nara, Bandiagara, Bankass, Djenné, Douentza, Koro, Mopti, Tenenkou, Youwarou, Bla, Barouéli, Macina, Niono, Ségou, San, Tominian, Bougouni, Kolondieba, Kadiolo, Koutiala, Sikasso, Yanfolila, Yorosso, Diré, Goundam, Gourma-Rharous, Niafunke, Timbuktu Cercle.