Mauritania Map
Click to see large:
1100x1100
|
1300x1300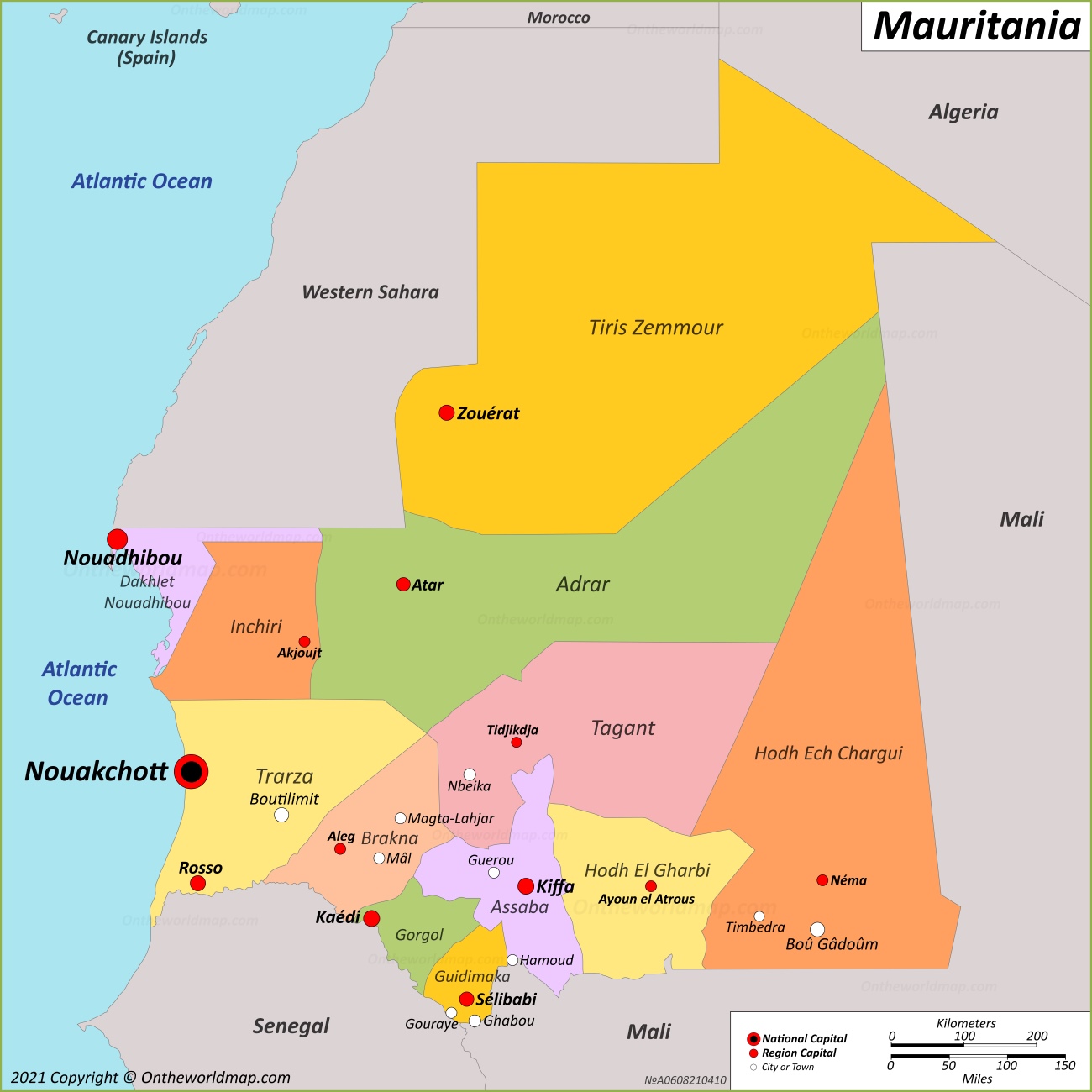 Mauritania Location Map
Full size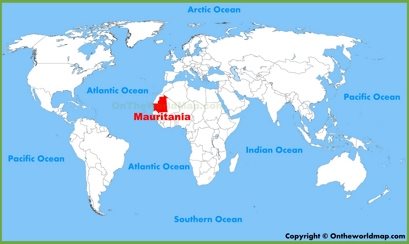 Large detailed map of Mauritania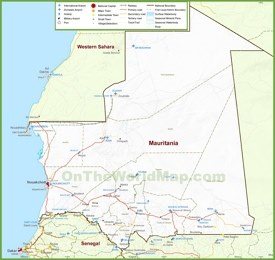 Administrative divisions map of Mauritania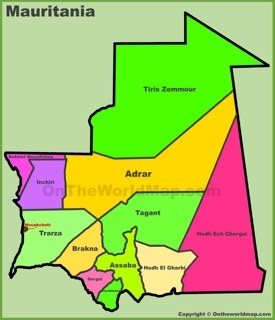 Mauritania physical map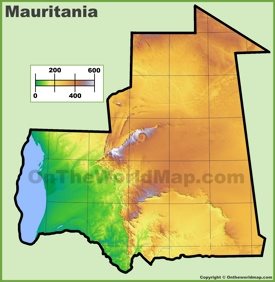 Mauritania political map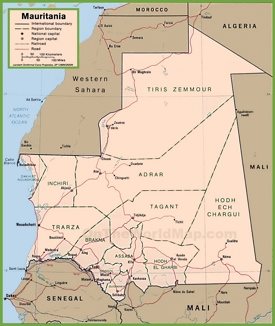 Mauritania location on the Africa map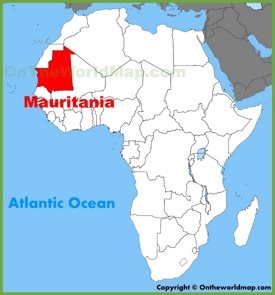 ---
About Mauritania:
The Facts:
Capital: Nouakchott.
Area: 478,841 sq mi (1,030,000 sq km).
Population: ~ 4,500,000.
Largest Cities: Nouakchott, Nouadhibou, Kiffa, Kaédi, Zouérat, Rosso, Sélibabi, Boû Gâdoûm, Boutilimit, Atar, Bareina, Ghabou, Hamoud, Mâl, Nbeika, Gouraye, Timbedra, Magta-Lahjar, Guerou.
Official language: Arabic.
Currency: Ouguiya (MRU).
Regions of Mauritania: Adrar, Assaba, Brakna, Dakhlet Nouadhibou, Gorgol, Guidimaka, Hodh Ech Chargui, Hodh El Gharbi, Inchiri, Nouakchott-Nord, Nouakchott-Ouest, Nouakchott-Sud, Tagant, Tiris Zemmour, Trarza.
Departments of Mauritania: Atar, Chinguetti, Oujeft, Ouadane, Aftout, Boumdeid, Guerou, Kankossa, Kiffa, Aleg, Bababe, Bogué, M'Bagne, Magtar Lahjar, Nouadhibou, Kaedi, M'Bout, Maghama, Monguel, Ould Yenge, Sélibaby, Amourj, Bassikounou, Djigueni, Néma, Oualata, Timbedra, Ayoun el Atrous, Kobenni, Tamchekket, Tintane, Akjoujt, Dar-Naim, Teyarett, Toujouonine, Ksar, Sebkha, Tevragh-Zeina, Arafat, El Mina, Riyad, Moudjeria, Tichit, Tidjikja, Bir Moghrein, Fderîck, Zouérat, Boutilimit, Keur Massene, Mederdra, Ouad Naga, R'Kiz, Rosso.