San Salvador Map
Click to see large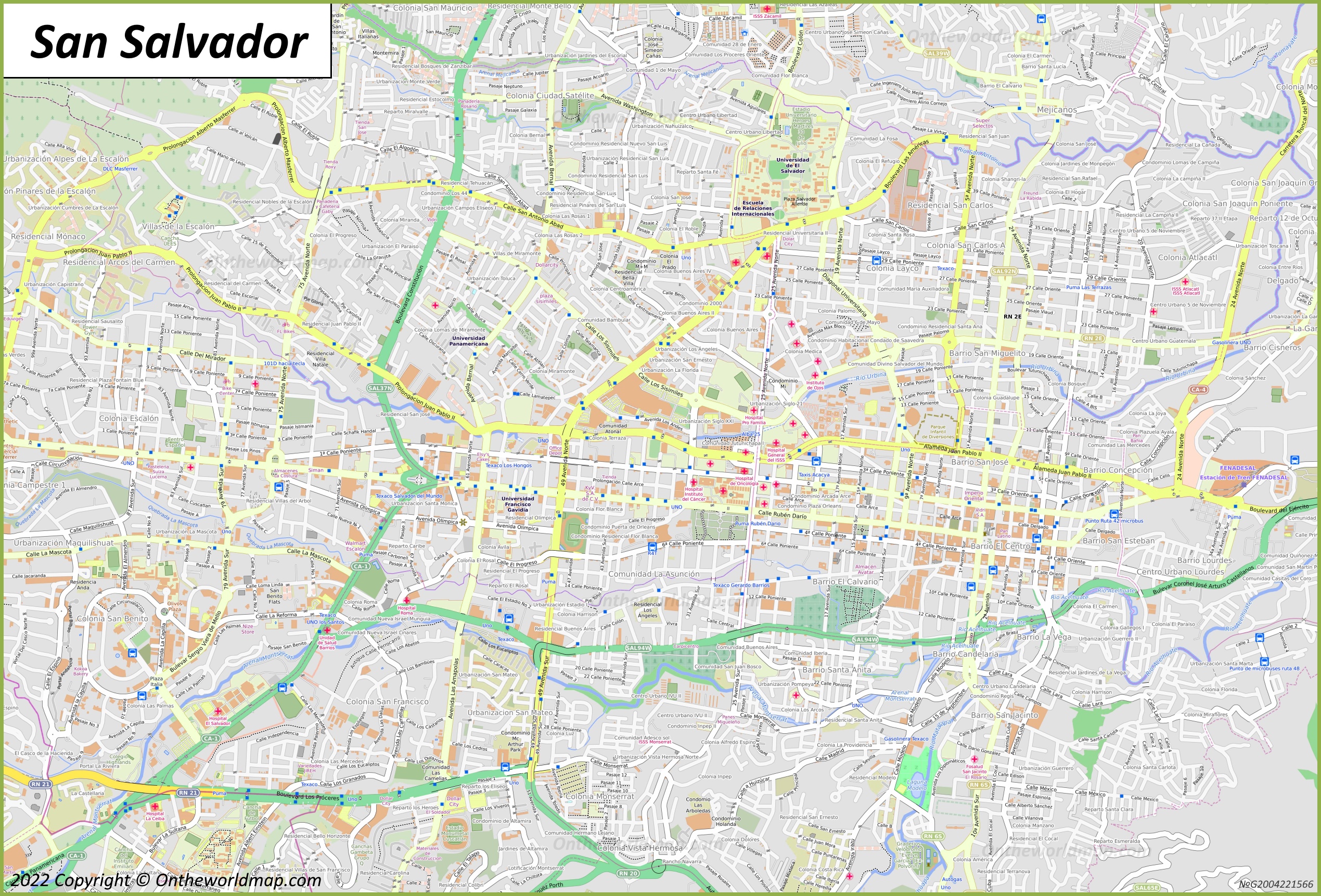 Click to see large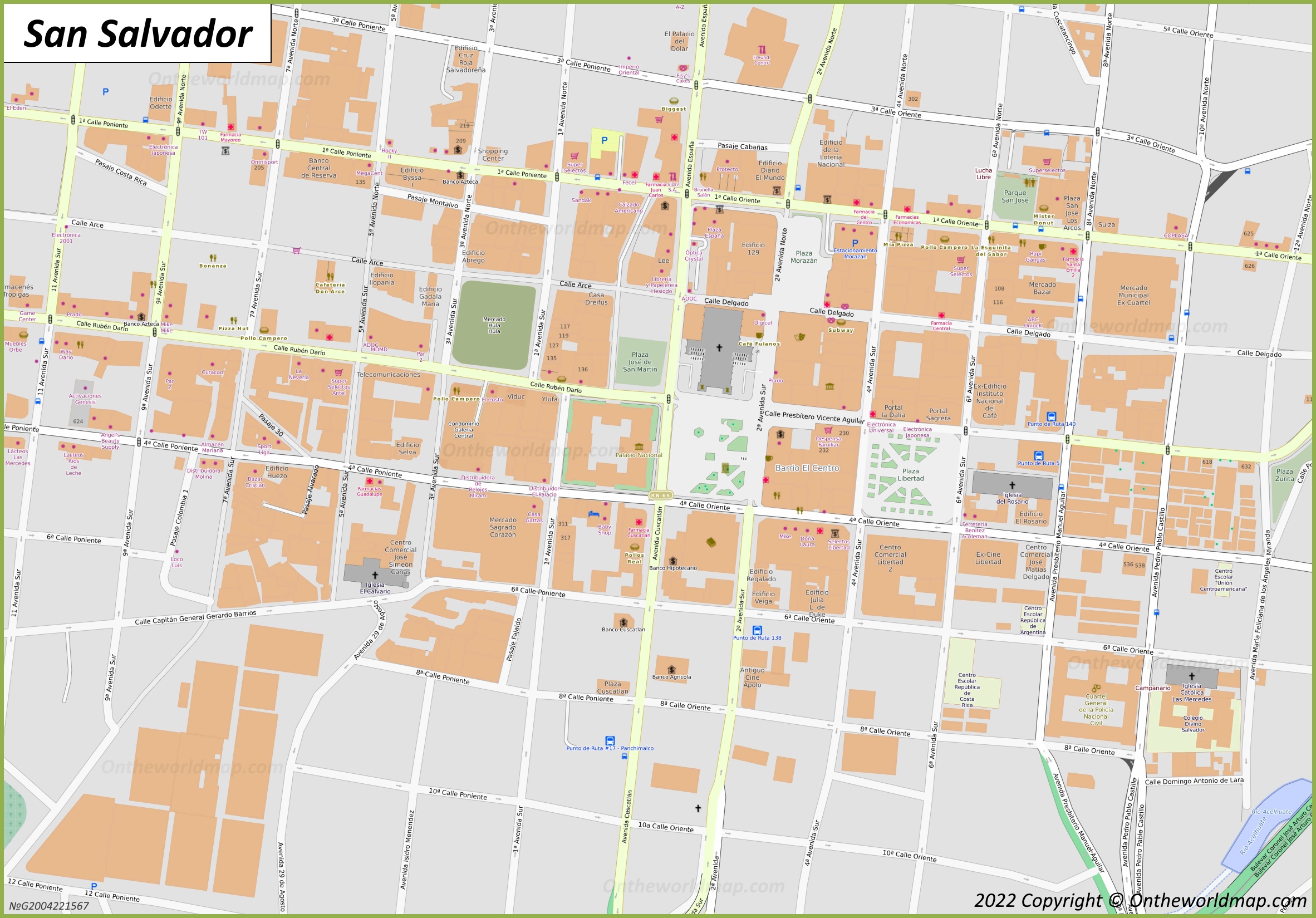 San Salvador Location Map
Full size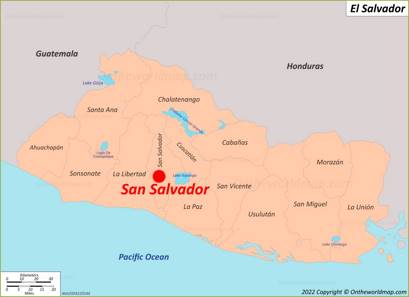 Online Map of San Salvador
---
About San Salvador:
The Facts:
Department: San Salvador.
Population: ~ 700,000.
Metropolitan population: ~ 2,500,000.
Neighborhoods: Historic Downtown, Colonia Layco, Colonia La Rabida, Colonia Manzano, Colonia Centro América, Colonia Miralvalle, Colonia Flor Blanca, Colonia Miramonte, Colonia Escalón, Colonia San Benito, Colonia La Mascota, Colonia Maquilishuat, Colonia San Francisco, Colonia La Cima (I-IV), Colonia La Floresta, Colonia Monserrat, Colonia Modelo, Centro Urbano Candelaria, Barrio San Esteban.

Main sights: Historic Downtown, San Salvador Cathedral, National Theater, The National Palace, Monumento al Divino Salvador del Mundo, Calle Arce, Plaza Gerardo Barrios, Plaza Libertad, Plaza Morazán, Casa Dueñas, Museo Nacional de Antropología de El Salvador, Museo de Arte de El Salvador.