San Miguel Map
Click to see large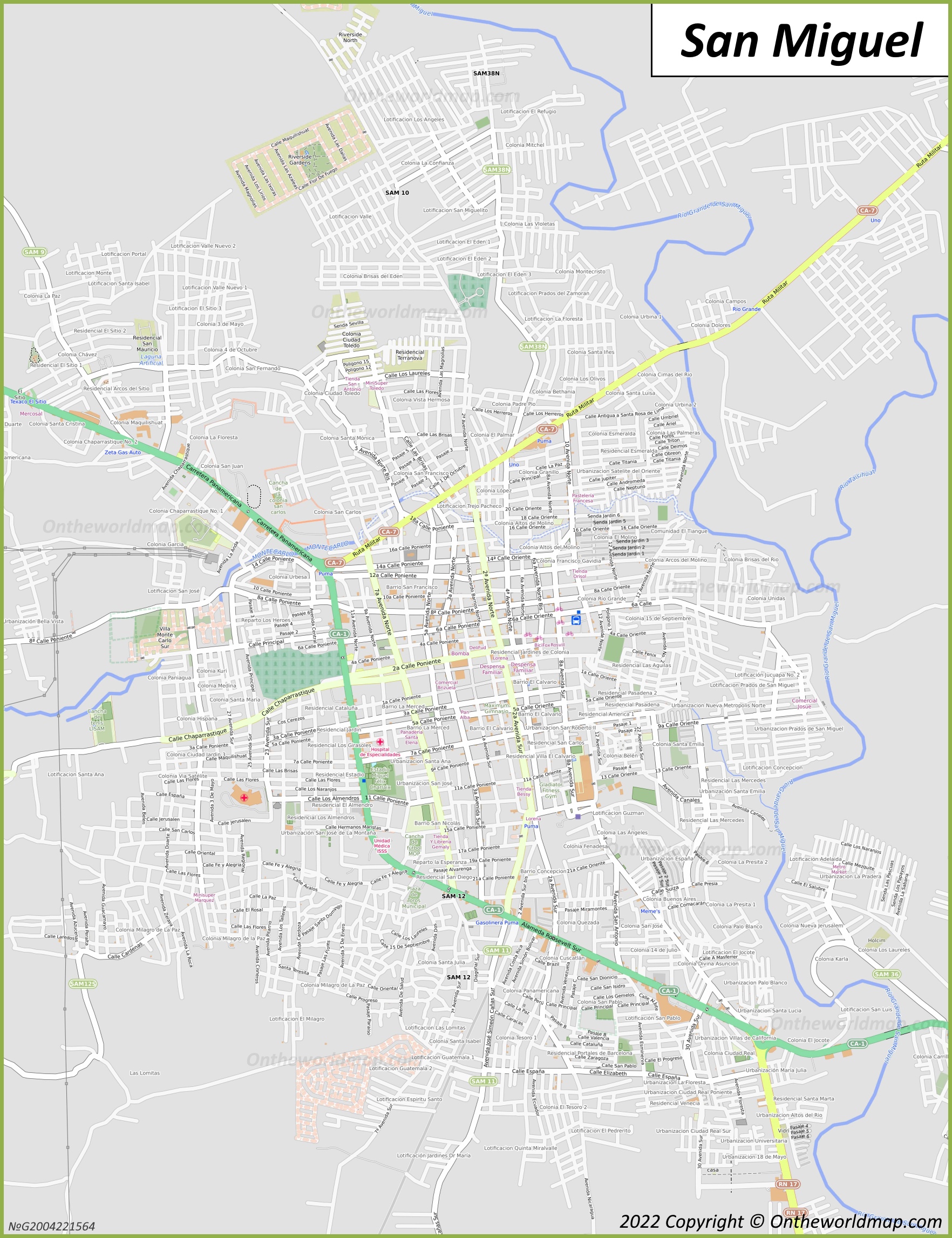 Click to see large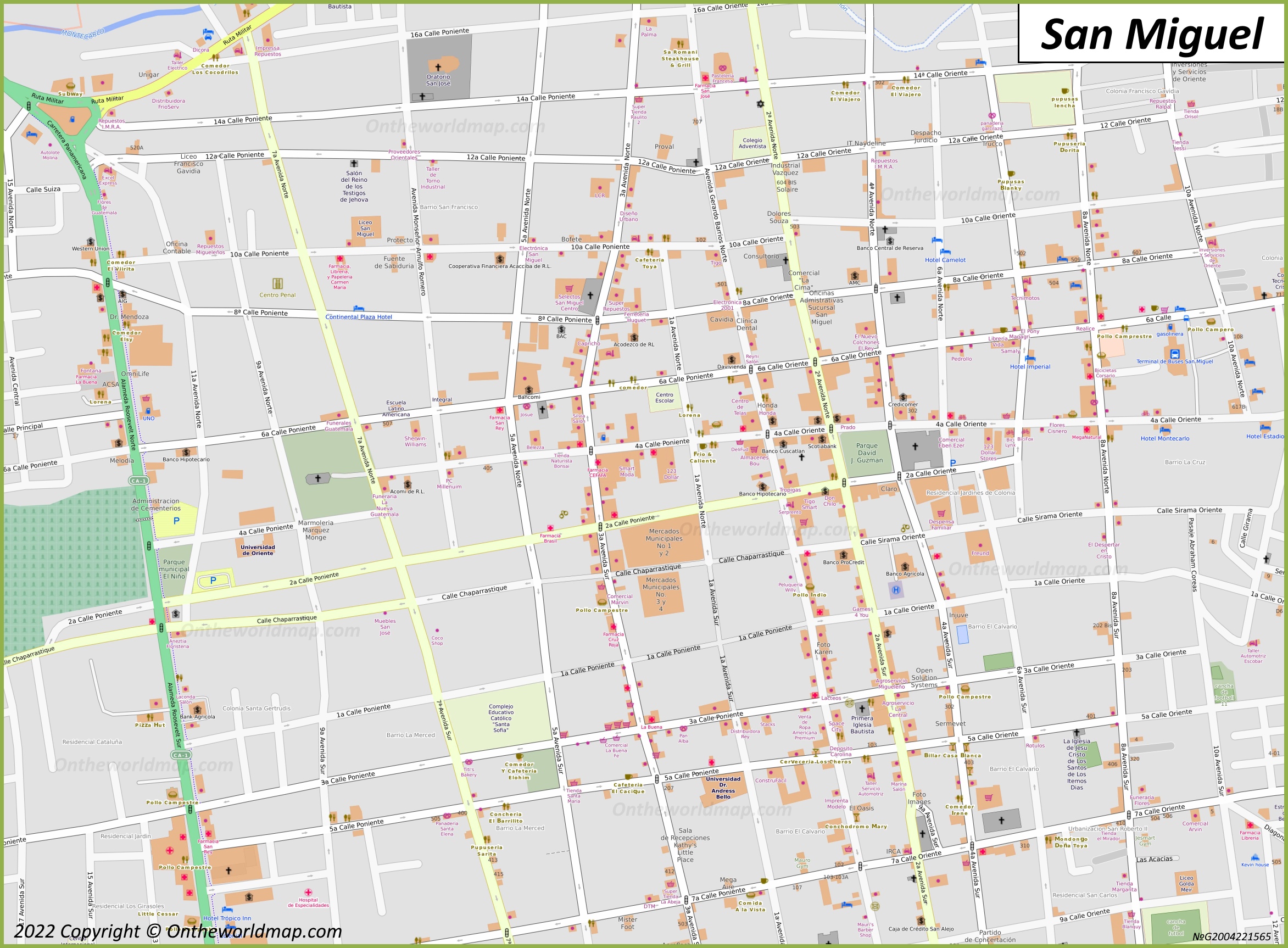 San Miguel Location Map
Full size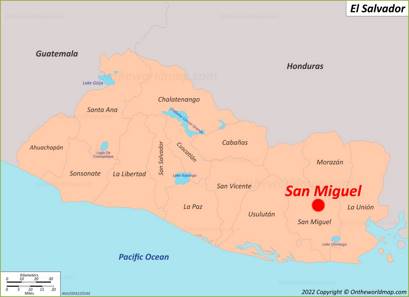 ---
About San Miguel:
The Facts:
Department: San Miguel.
Population: ~ 250,000.
Metropolitan population: ~ 600,000.
Cantons: Altomiro, Anchico, Cerro Bonito, Concepción Corozal, El Havillal, El Jute, El Niño, El Papalón, El Progreso, El Sitio, El Tecomatal, El Volcán, El Zamorán, Hato Nuevo, Jalacatal, La Canoa, La Puerta, La Trinidad, Las Delicias, Las Lomitas, Miraflores, Monte Grande, San Andrés, San Antonio Chávez, San Antonio Silva, San Carlos, San Jacinto, Santa Inés, El Amate, El Brazo, El Delirio, and El Divisadero.

Main sights: Cathedral Basilica of Queen of Peace, National Theater Francisco Gavidia.