Dhaka Map
Click to see large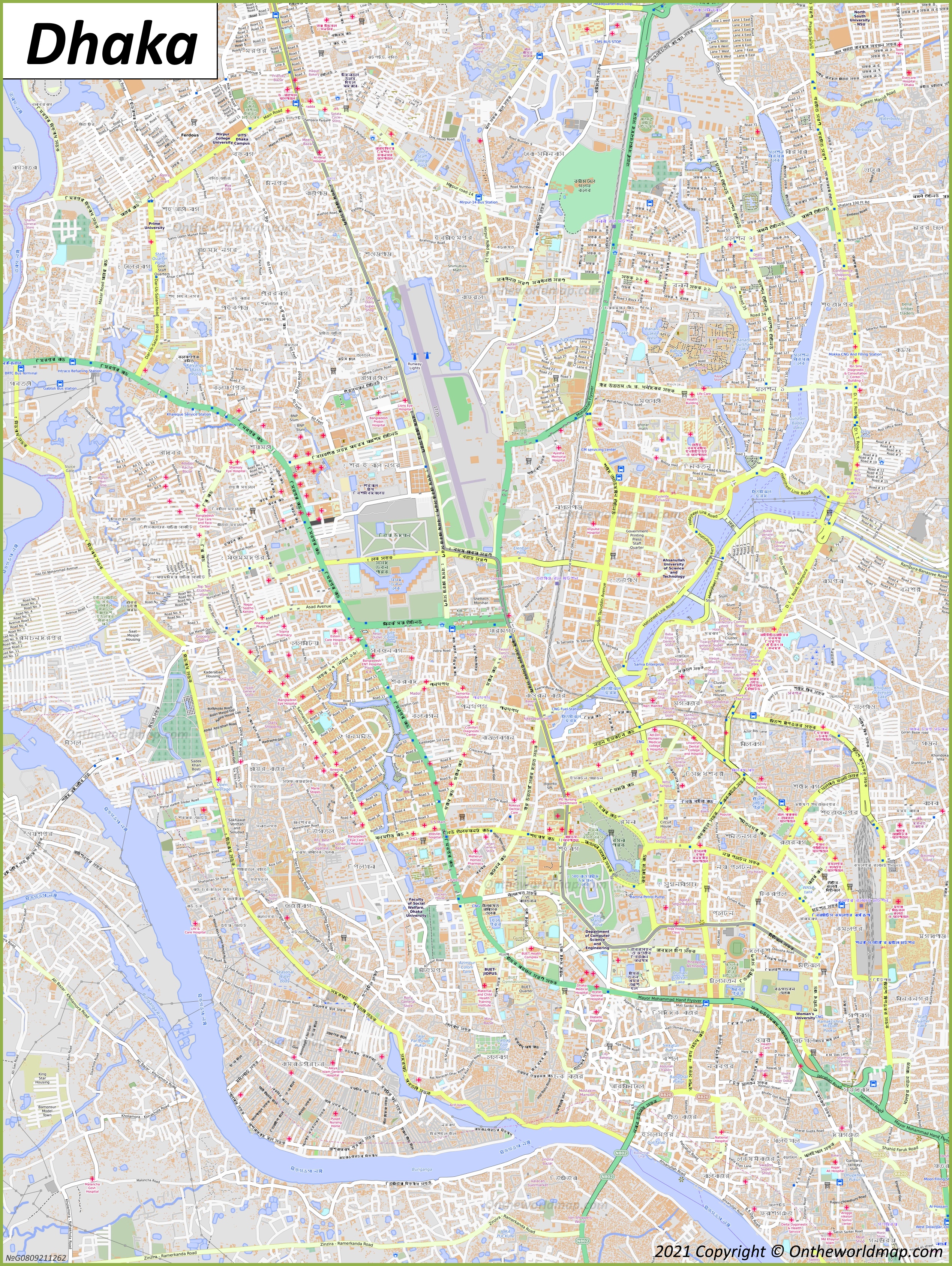 Click to see large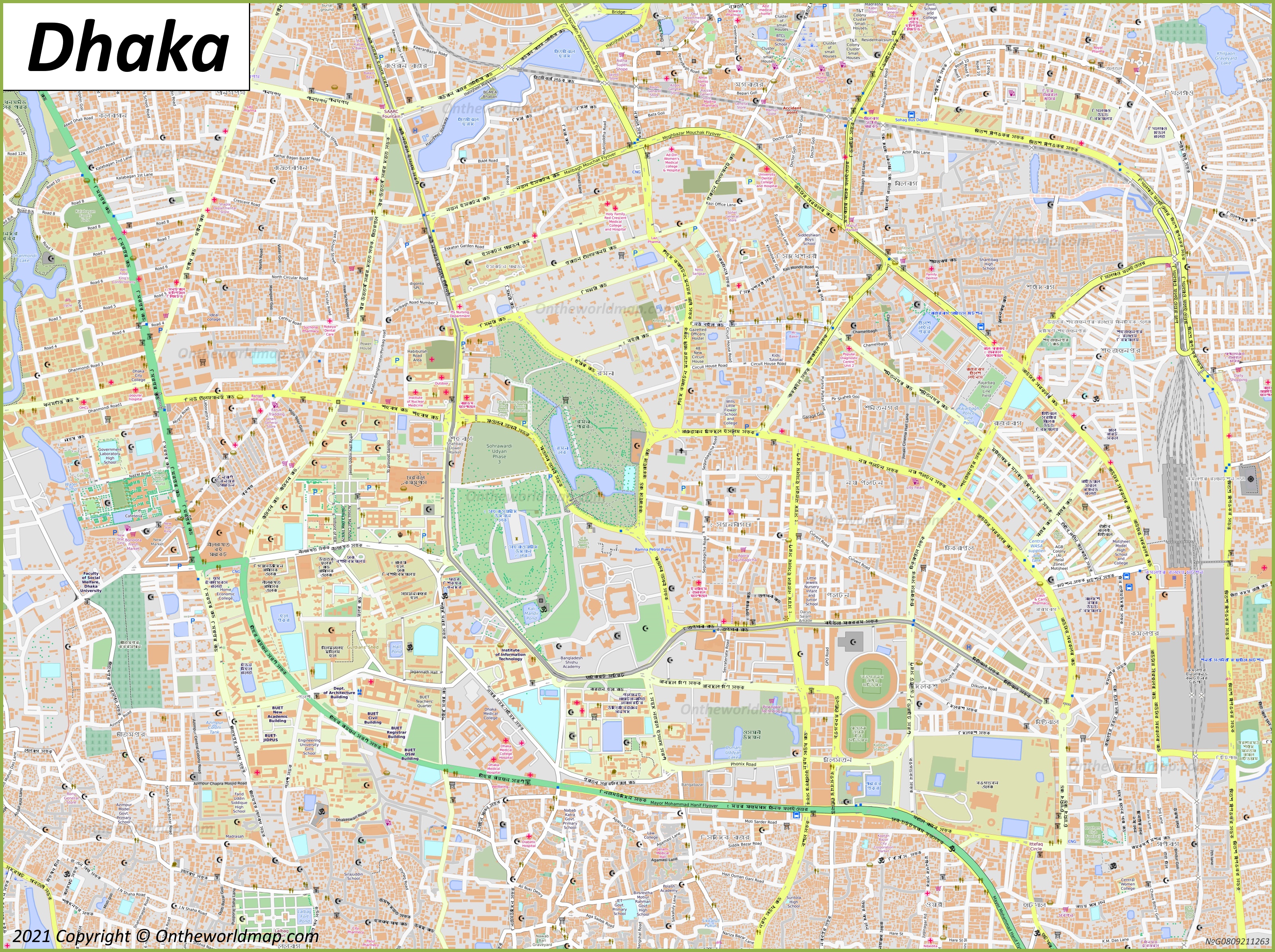 Dhaka Location Map
Full size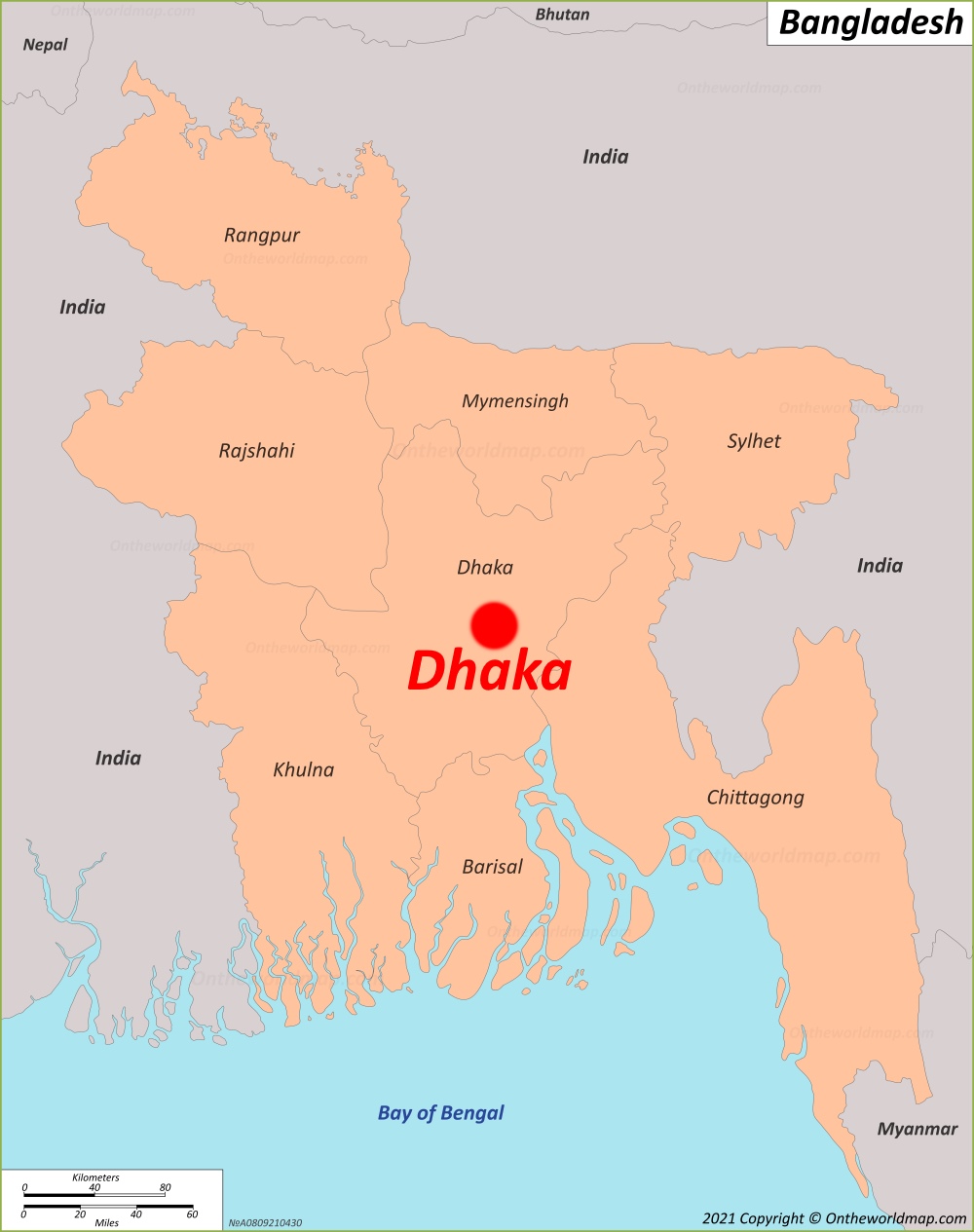 ---
About Dhaka:
The Facts:
Division: Dhaka.
District: Dhaka.
Population: ~ 10,000,000.
Metropolitan population: ~ 23,000,000.
Neighbourhoods of Dhaka: Abdullahpur, Uttara, Mirpur, Pallabi, Kazipara, Kafrul, Agargaon, Sher-e-Bangla Nagar, Cantonment area, Banani, Gulshan, Mohakhali, Bashundhara, Banasree, Baridhara, Uttarkhan, Dakshinkhan, Bawnia, Khilkhet, Tejgaon, Farmgate, Mohammadpur, Rampura, Badda, Satarkul, Beraid, Khilgaon, Vatara, Gabtali, Hazaribagh, Dhanmondi, Ramna, Motijheel, Sabujbagh, Lalbagh, Kamalapur, Kamrangirchar, Islampur, Sadarghat, Wari, Kotwali, Sutrapur, Jurain, Dania, Demra, Shyampur, Nimtoli, Matuail, Shahbagh, Paltan, Ashulia, Birulia, Savar, Hasnabad, Jinjira, Tegharia, Jhilmil.
Main sights: Lalbagh Fort, Ahsan Manzil, Tara Mosque, Sonargaon, Chawk Mosque, Swadhinata Stambha, Hussaini Dalan, Armenian Church, National Capital Complex, Dhaka Gate, Dhanmondi Shahi Eidgah, Rose Garden Palace, Choto Katra, Bara Katra, Sadarghat, Dhakeshwari Temple, Swami Bagh Temple, Ramna Kali Mandir, Dharmarajika Buddhist Monastery, Holy Rosary Church.