Antigua and Barbuda Map
Antigua and Barbuda Location Map
Full size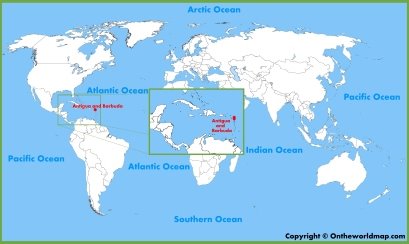 Online Map of Antigua and Barbuda
Large detailed tourist map of Antigua and Barbuda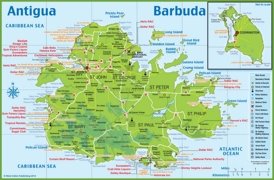 Detailed travel map of Antigua and Barbuda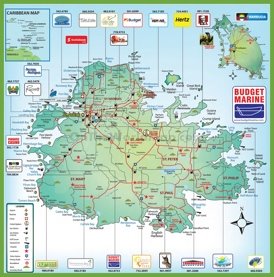 Map of Antigua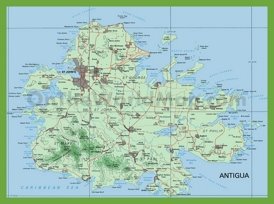 Administrative map of Antigua and Barbuda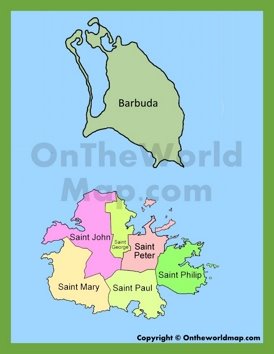 Tourist map of Antigua and Barbuda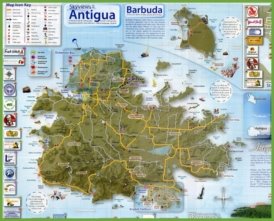 Road map of Antigua and Barbuda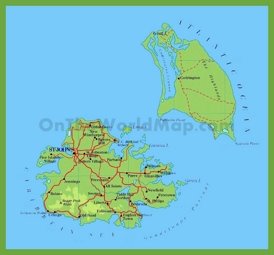 ---
About Antigua and Barbuda:
The Facts:
Capital: St. John's.
Area: 170 sq mi (440 sq km).
Population: ~ 98,000.
Cities and Towns: St. John's, All Saints, Liberta, Potter's Village, Bolans, Swetes, Seaview Farm, Piggotts, Codrington, Parham.
Official language: English.
Currency: East Caribbean dollar (XCD).
Parishes and dependencies of Antigua and Barbuda: Saint George, Saint John, Saint Mary, Saint Paul, Saint Peter, Saint Philip, Barbuda, Redonda.