Anguilla Map
Click to see large:
1300x939
|
1600x1156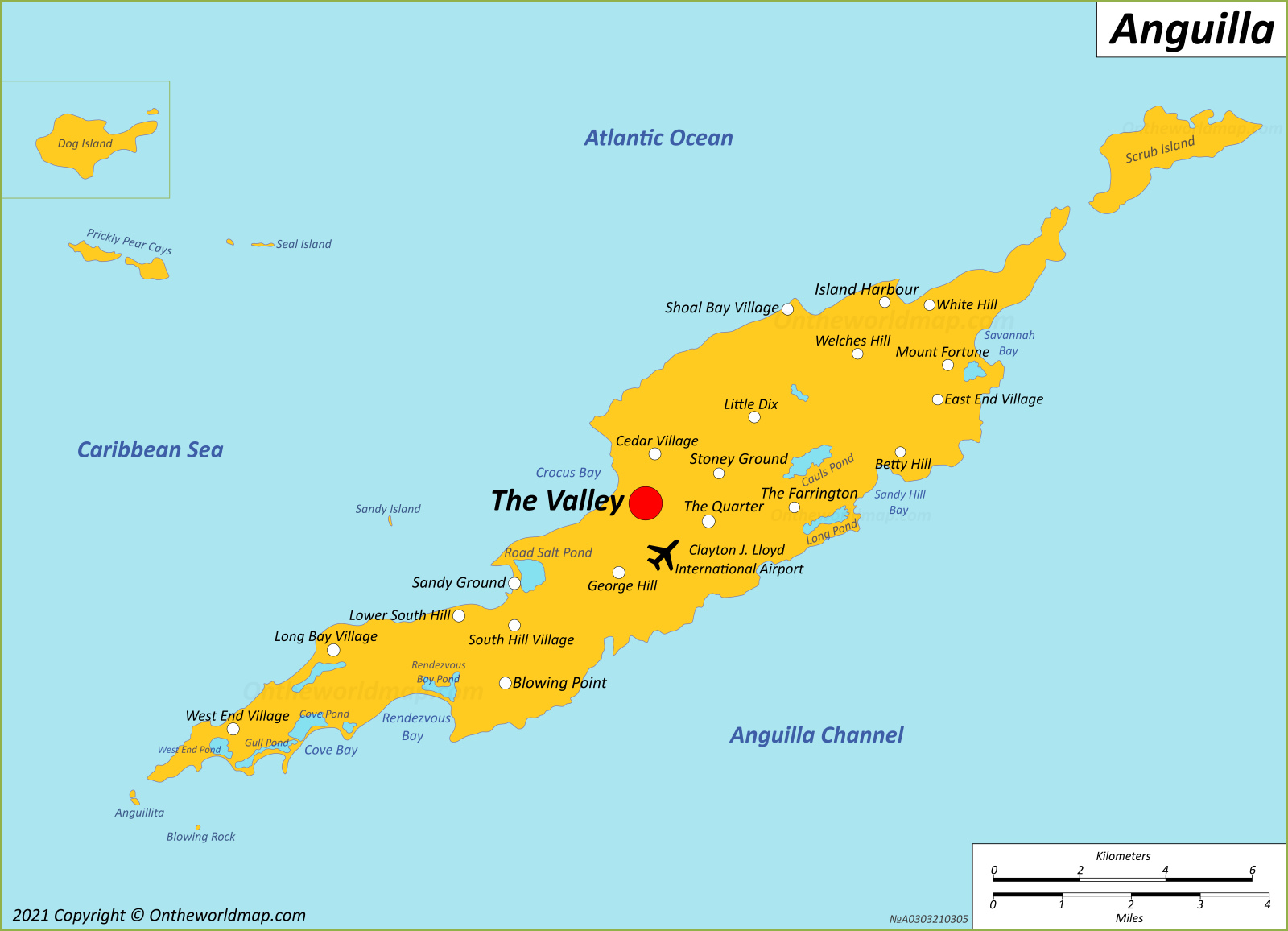 Click to see large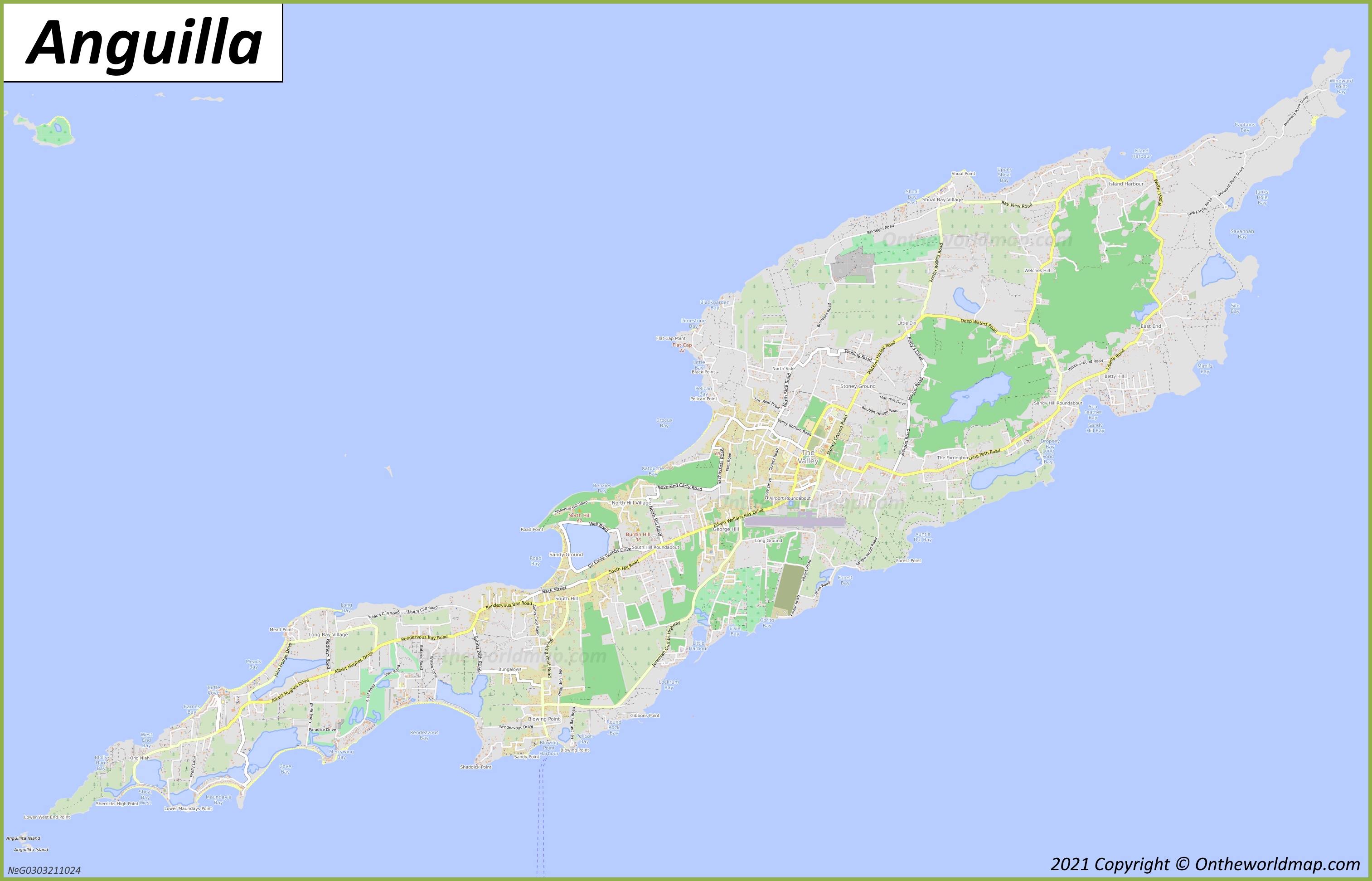 Anguilla Location Map
Full size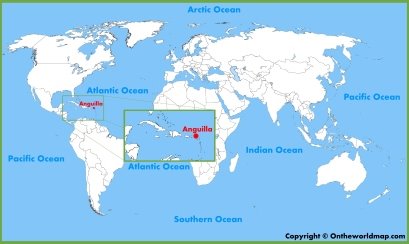 Anguilla Tourist Attractions Map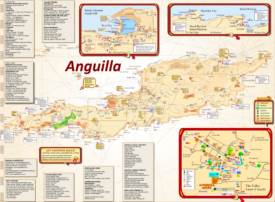 Anguilla Restaurant Map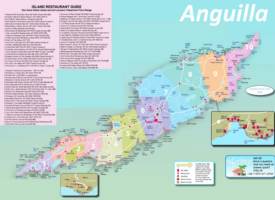 Travel map of Anguilla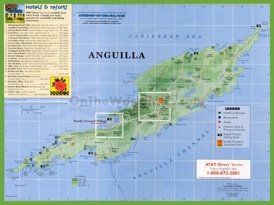 Large detailed topographical map of Anguilla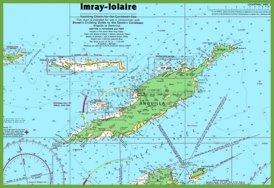 Map of Anguilla with hotels and resorts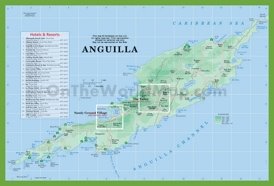 Large detailed tourist map of Anguilla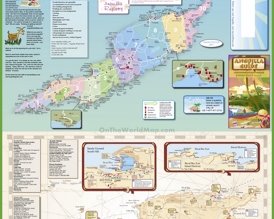 Political map of Anguilla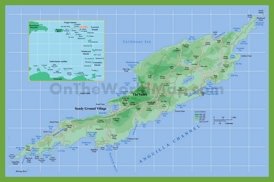 Tourist map of Anguilla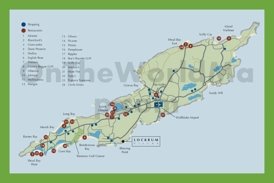 Anguilla location on the Caribbean Map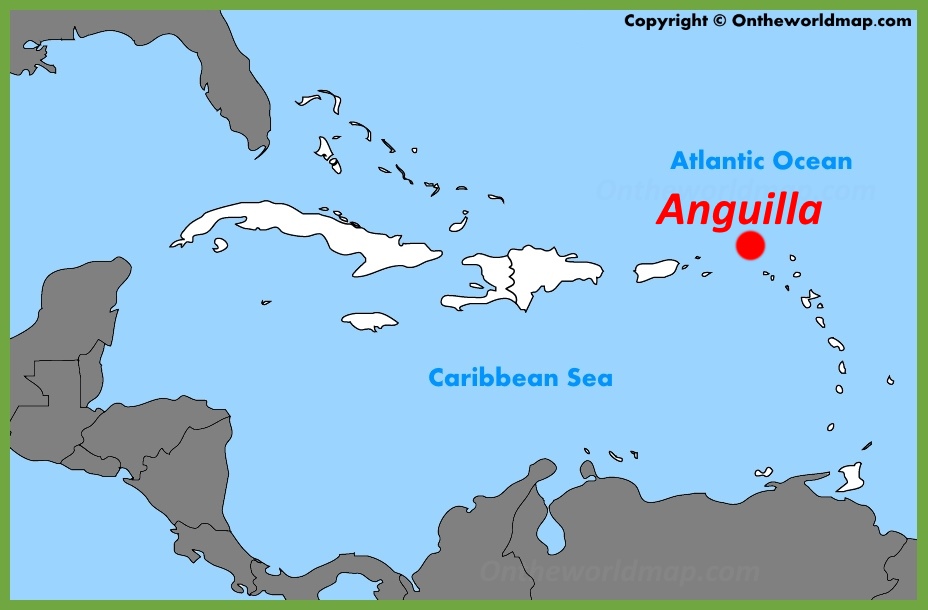 Anguilla location on the North America Map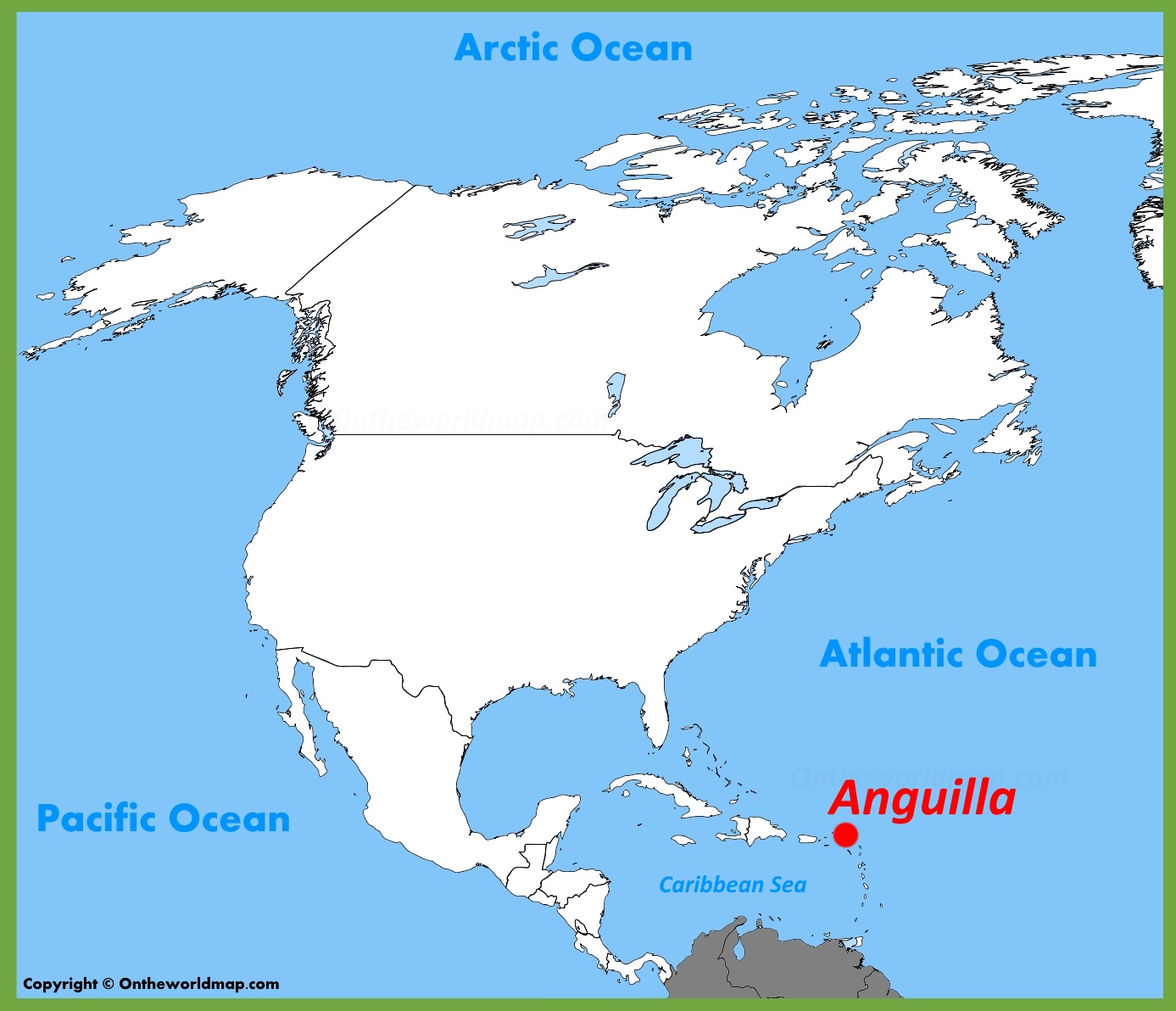 ---
About Anguilla:
The Facts:
Sovereign state: United Kingdom.
Capital: The Valley.
Area: 35 sq mi (91 sq km).
Population: ~ 15,000.
Towns: The Valley, Stoney Ground, Island Harbour, The Farrington, Blowing Point.
Official language: English.
Currency: East Caribbean dollar (XCD)​.