Tuvalu Maps
Tuvalu Location Map
Full size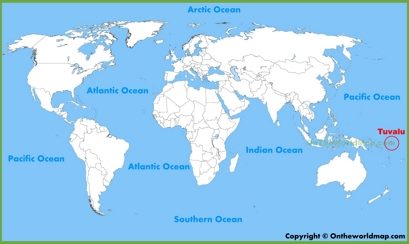 Large detailed map of Tuvalu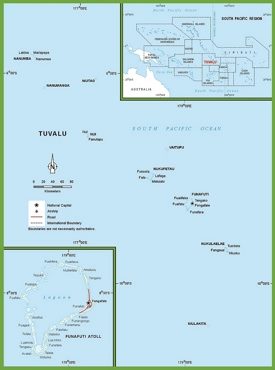 Tuvalu political map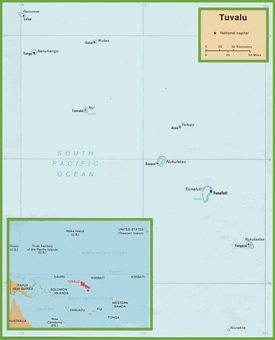 Tuvalu islands map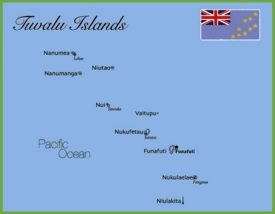 Tuvalu location on the Oceania map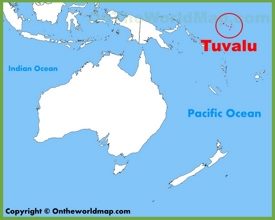 Tuvalu location on the Pacific ocean map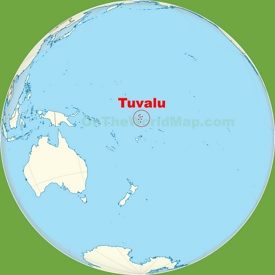 ---
About Tuvalu:
Tuvalu is previously named as the Ellice Islands and it consists of three reef islands and six true atolls. Tuvalu is a Polynesian island nation situated in the Pacific ocean between Hawaii and Australia. Neighbours are Fiji, Nauru, Kiribati and Samoa. Tuvaluan and English are official languages.

The Facts:
Capital: Funafuti.
Area: 10 sq mi (26 sq km).
Population: ~ 10,900.
Official language: Tuvaluan, English.
Currency: Tuvaluan dollar, Australian dollar (AUD).