New Caledonia Map
Click to see large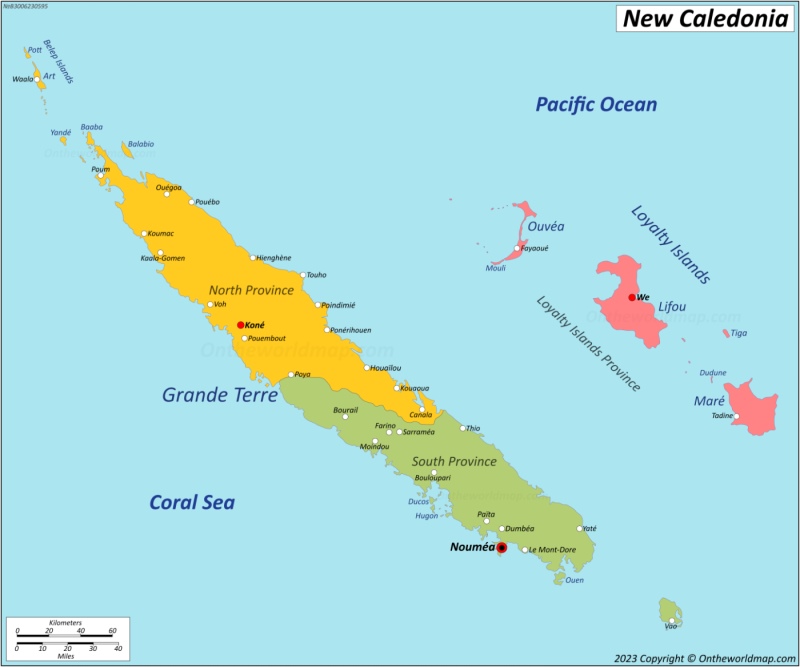 New Caledonia Location Map
Full size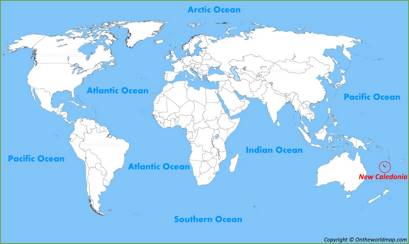 Online Map of New Caledonia
New Caledonia Tourist Map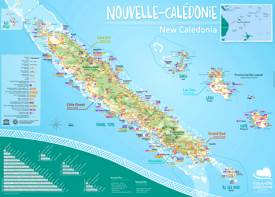 New Caledonia Cruise Map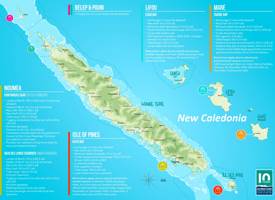 New Caledonia Political Map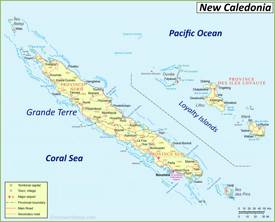 New Caledonia Location On The Oceania Map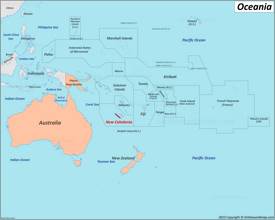 ---
About New Caledonia:
The Facts:
Sovereign state: France.
Capital: Nouméa.
Area: 7,172 sq mi (18,576 sq km).
Population: ~ 240,000.
Official language: French.
Currency: CFP franc (₣) (XPF)​.
Administrative divisions: South Province, North Province, Loyalty Islands Province.

Islands: Loyalty Islands, Lifou, Maré, Ouvéa, Isle of Pines.
Cities and Towns: Nouméa, Le Mont-Dore, Dumbéa, Païta, Lifou, Maré, Koné, Bourail, Poindimié, Houaïlou, Bouloupari, Farino, La Foa, L'Île-des-Pins, Moindou, Le Mont-Dore, Sarraméa, Thio, Yaté, Belep, Canala, Hienghène, Houaïlou, Kaala-Gomen, Kouaoua, Koumac, Ouégoa, Poindimié, Ponérihouen, Pouébo, Pouembout, Poum, Poya, Touho, Voh, Wé, Tadine, Fayaoué.