Windhoek Map
Click to see large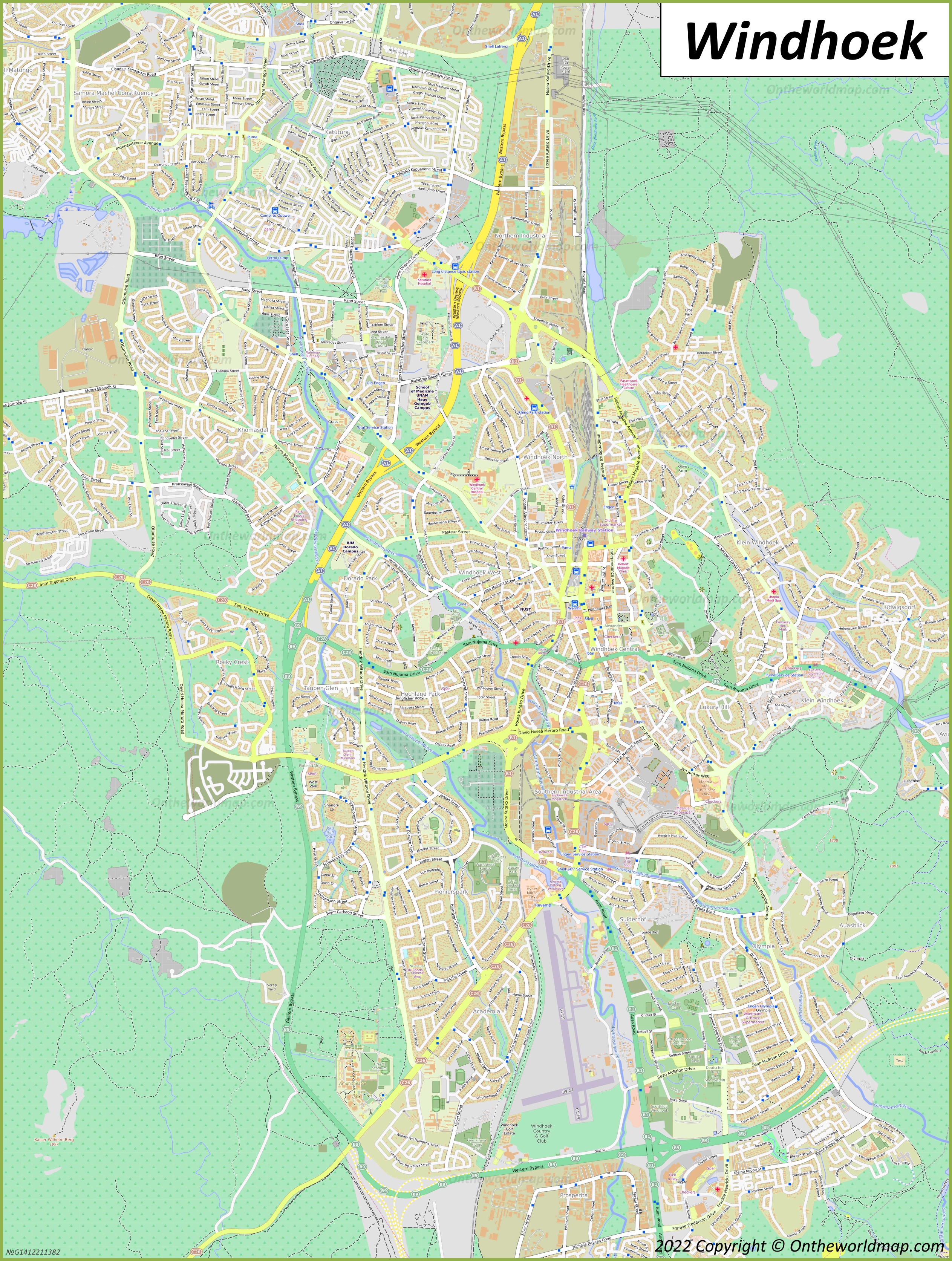 Click to see large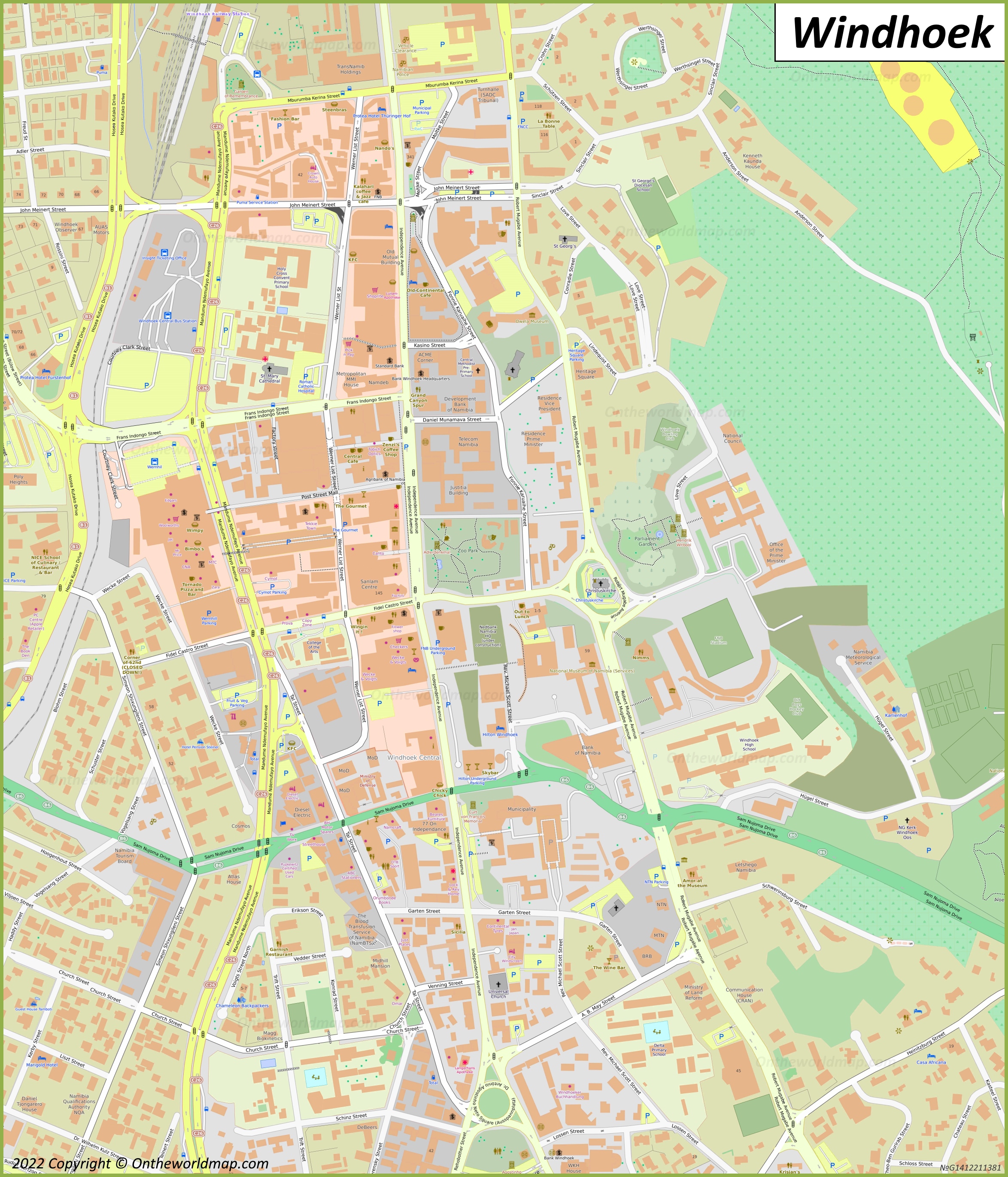 Windhoek Location Map
Full size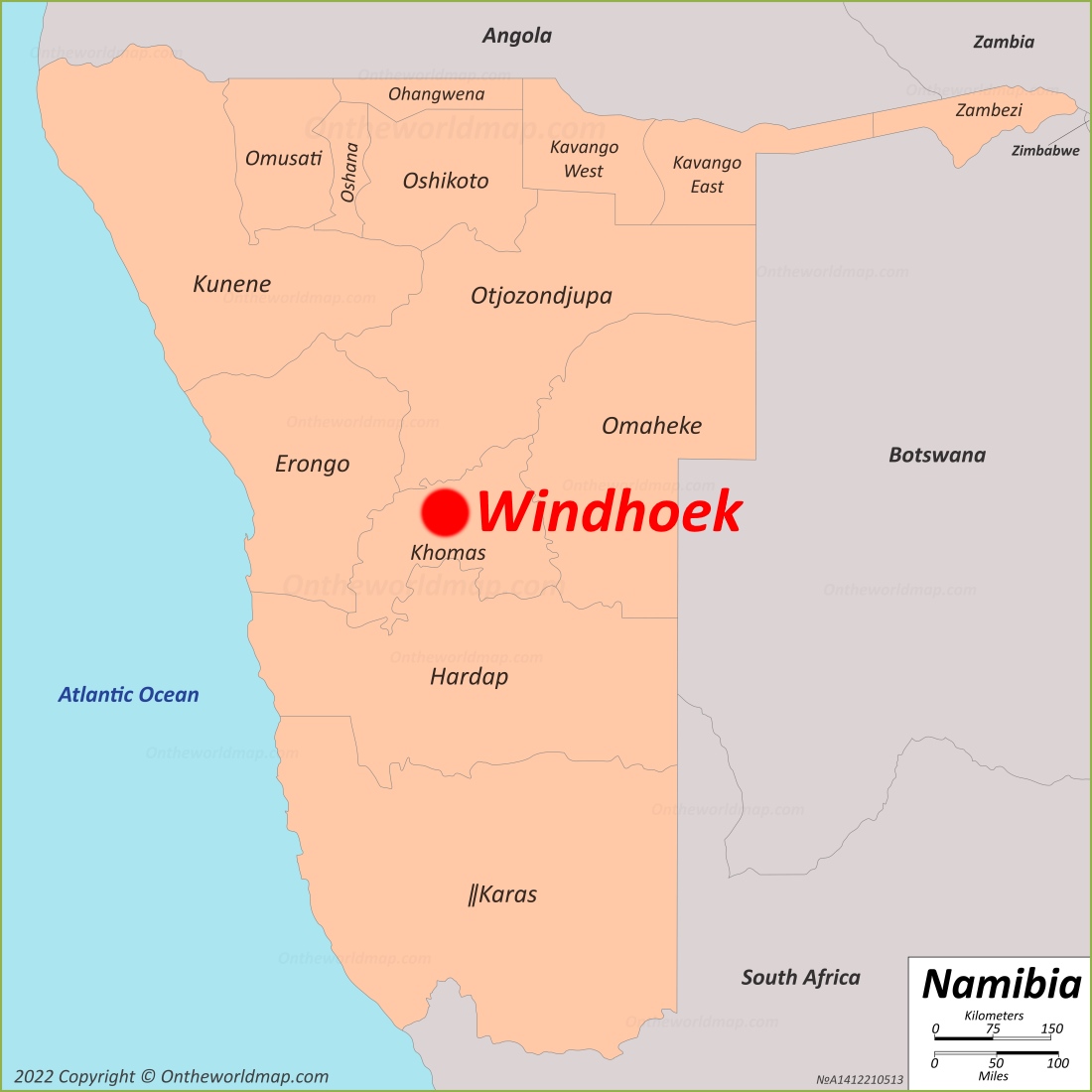 ---
About Windhoek:
The Facts:
Region: Khomas.
Population: ~ 440,000.
Suburbs of Windhoek: Academia, Auasblick, Avis, Cimbebasia, Dorado Park, Donkerhoek, Elisenheim, Eros, Eros Park, Freedom Land, Groot Aub, Greenwell Matongo, Goreangab, Hakahana, Havanna, Hochland Park, Katutura, Khomasdal, Kleine Kuppe, Klein Windhoek, Lafrenz Industrial Area, Ludwigsdorf, Luxushügel, Maxuilili, Northern Industrial Area, Okuryangava, Olympia, Ombili, Otjomuise, Pionierspark, Prosperita, Rocky Crest, Southern Industrial Area, Suiderhof, Tauben Glen, Wanaheda, Windhoek Central, Windhoek North, Windhoek West.
Main sights: Independence Memorial Museum, Alte Feste, Heroes' Acre, Equestrian Monument, Tintenpalast.