Malé Map
Click to see large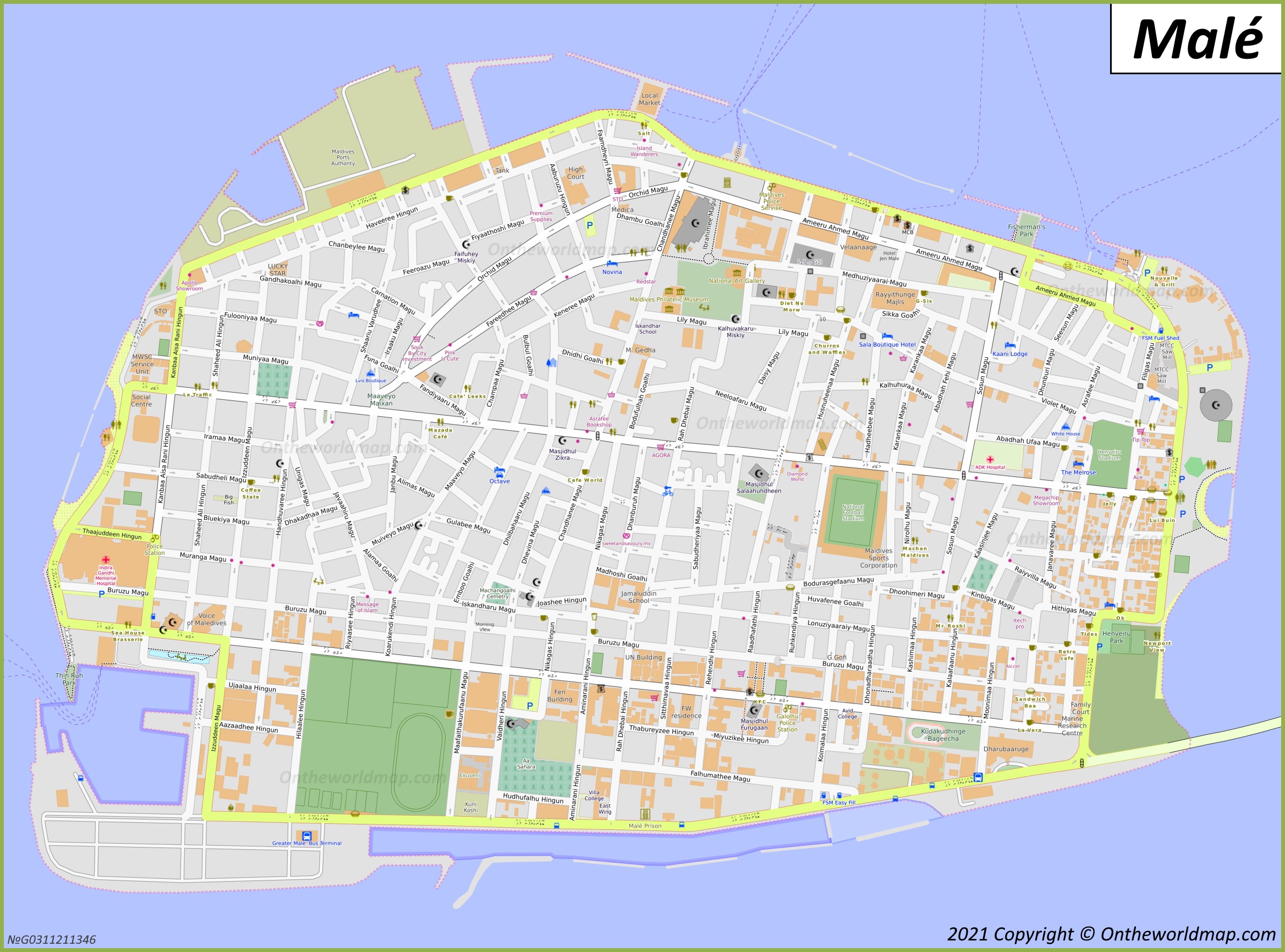 Click to see large
Malé Location Map
Full size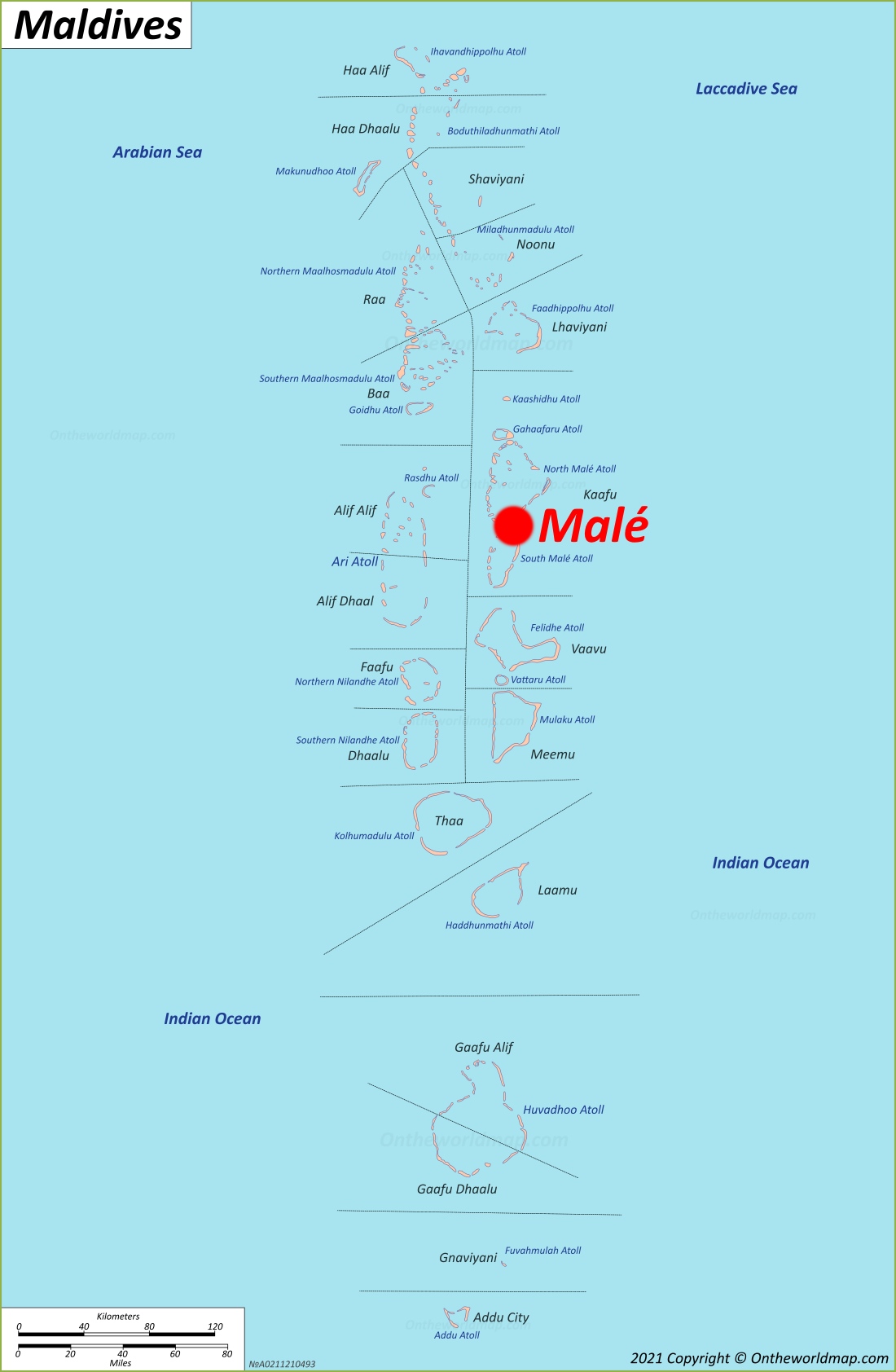 ---
About Malé:
The Facts:
Geographic atoll: North Malé Atoll.
Administrative Division: Kaafu Atoll.
Population: ~ 240,000.
Divisions of Malé: Henveiru, Galolhu, Machchangolhi, Maafannu, Vilimalé, Hulhumalé, Hulhulé.
Main sights: Sultan Park , Old Parliament Building, Hukuru Miskiiy (Old Friday Mosque), Male Fish Market, Grand Friday Mosque, National Museum, Artificial Beach, Tsunami Monument.