Kosovo Map
Click to see large:
1200x1253
|
1400x1462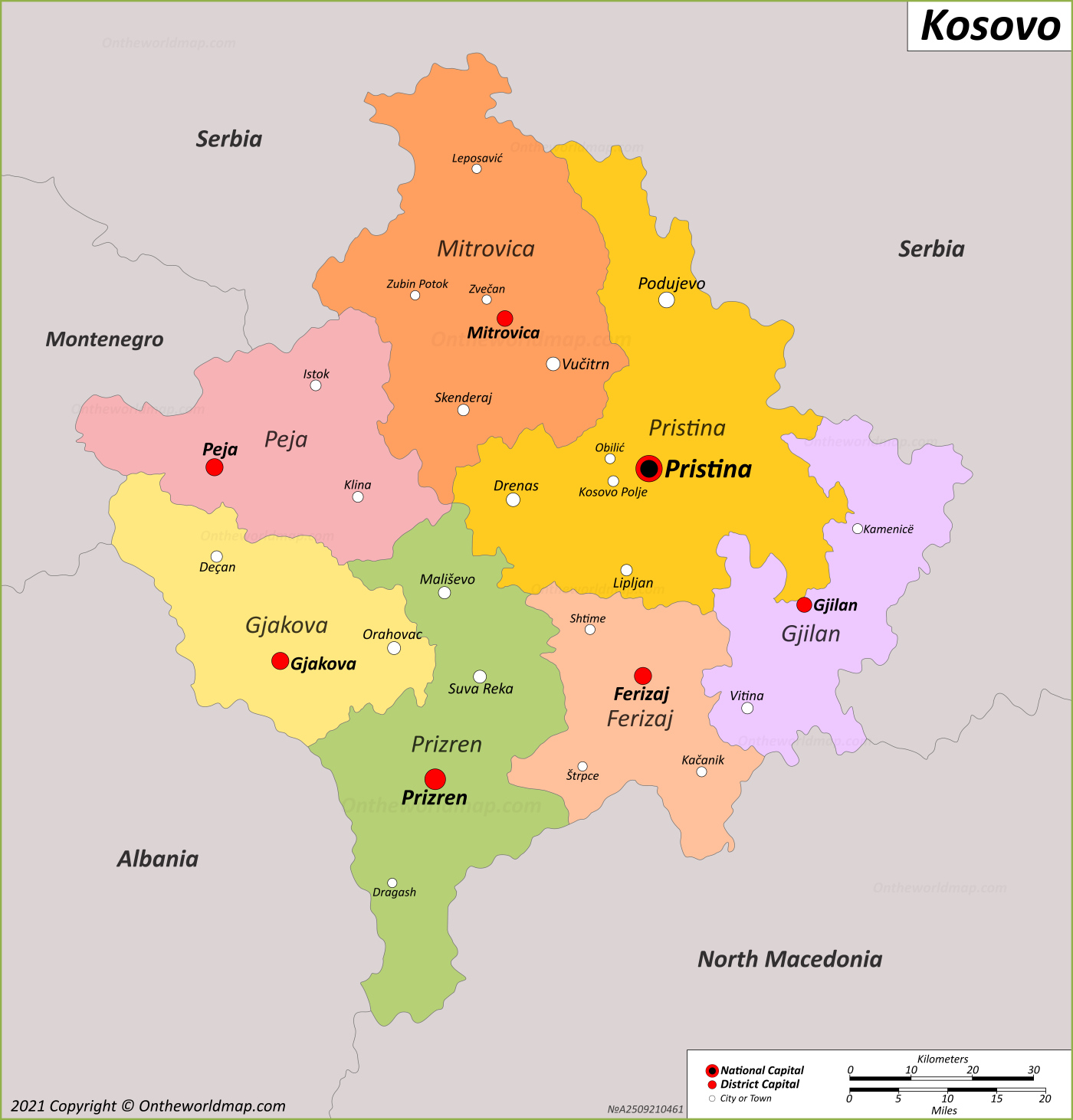 Kosovo Location Map
Full size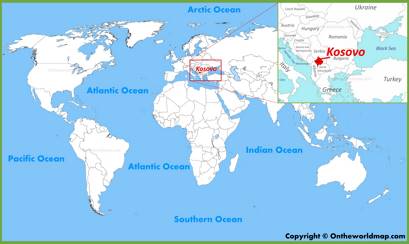 Detailed Tourist Map of Kosovo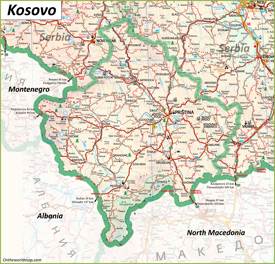 Kosovo Location On The Europe Map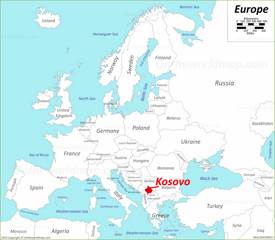 Kosovo Location On The Serbia Map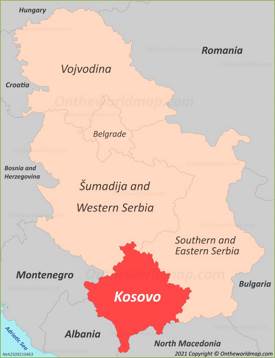 ---
About Kosovo:
The Facts:
Capital: Pristina.
Area: 4,203 sq mi (10,887 sq km).
Population: ~ 1,950,000.
Largest cities: Pristina, Prizren, Ferizaj, Peja, Gjakova, Podujevo, Mitrovica, Gjilan, Vučitrn, Drenas, Suva Reka, Orahovac, Mališevo, Lipljan, Skenderaj, Vitina, Deçan, Istok, Klina, Kosovo Polje.
Official language: Albanian, Serbian.
Currency: Euro (€) (EUR).

Districts of Kosovo: Ferizaj, Gjakova, Gjilan, Mitrovica, Peja, Pristina, Prizren.

Municipalities of Kosovo: Deçan, Dragash, Ferizaj, Kosovo Polje, Gjakova, Gjilan, Glogovac, Gračanica, Hani i Elezit, Istog, Junik, Kačanik, Kamenicë, Klina, Klokot, Leposavić, Lipjan, Mališevo, Mamuša, Mitrovicë, Severna Kosovska Mitrovica, Novo Brdo, Obiliq, Partesh, Peja, Podujeva, Prishtina, Prizren, Orahovac, Ranillug, Skenderaj, Suhareka, Štrpce, Shtime, Vitia, Vushtrri, Zubin Potoku, Zveçan.