Caribbean Netherlands Map
Click to see large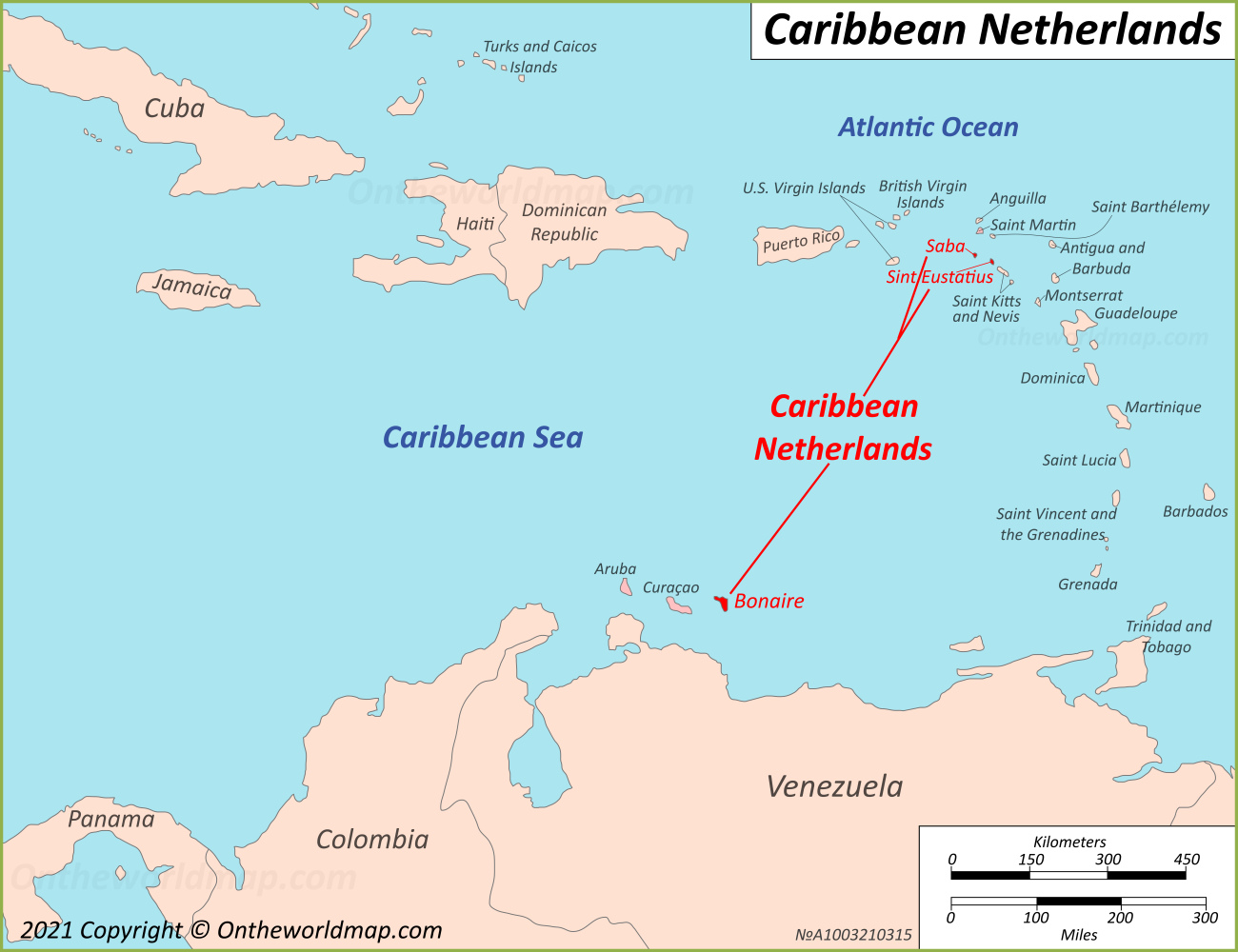 Caribbean Netherlands Location Map
Full size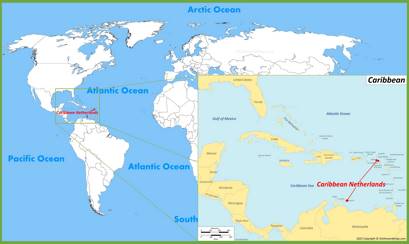 Online Map of Caribbean Netherlands
---
About Caribbean Netherlands:
The Facts:
Sovereign state: Kingdom of the Netherlands.
Islands: Bonaire, Sint Eustatius, Saba.
Area: 127 sq mi (328 sq km).
Population: ~ 26,000.
Cities and towns: Kralendijk, Oranjestad, The Bottom, Rincon, Antriol, Santa Barbara, Noord Salina, Tera Cora, Belnem, Windwardside, Zions Hill, St. Johns, Fort Bay, Concordia, Golden Rock, Zeelandia, Fort de Windt.
Official language: Dutch, English, Papiamento.
Currency: United States dollar ($) (USD).