Whitehorse Map
Click to see large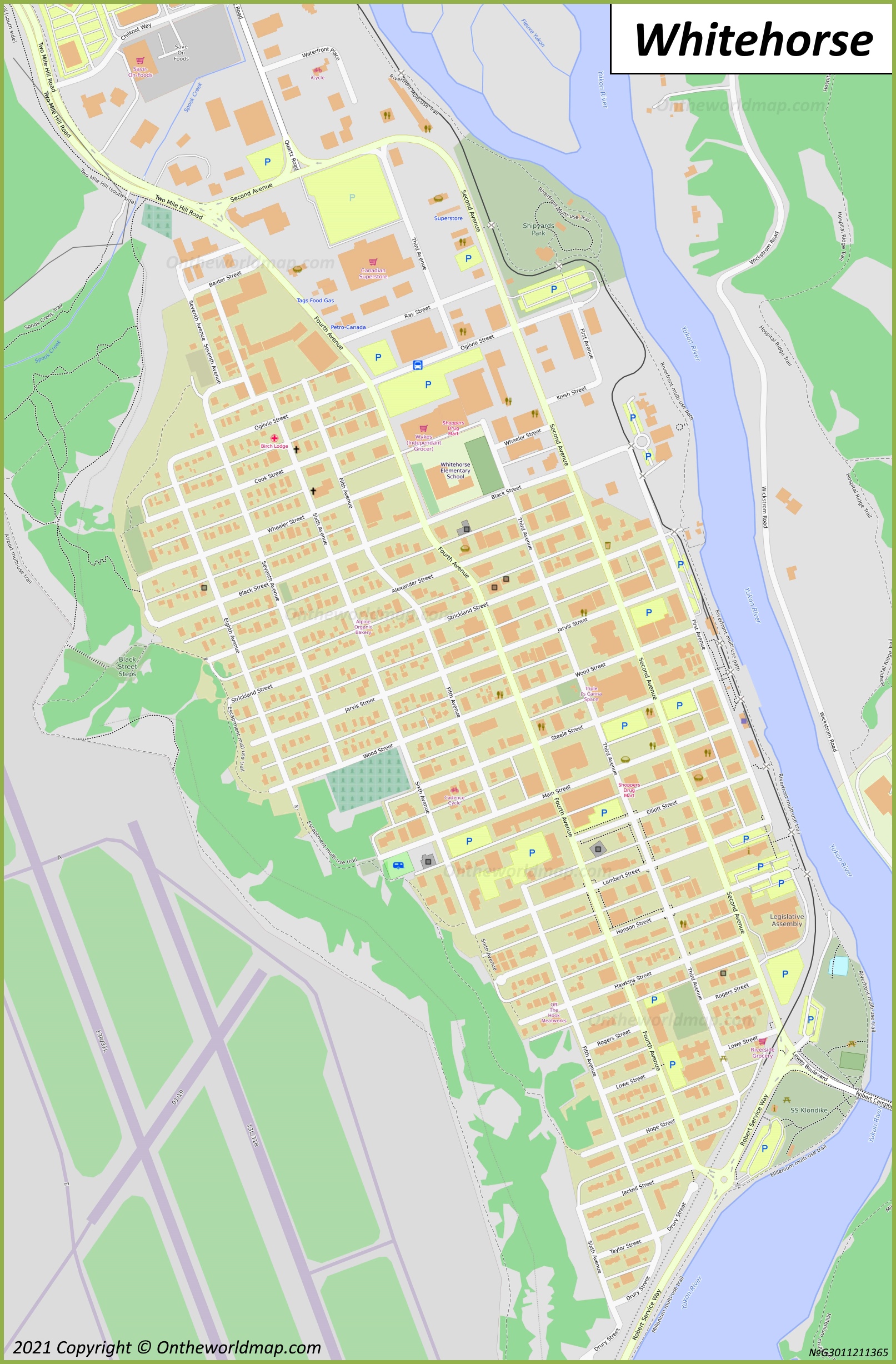 Click to see large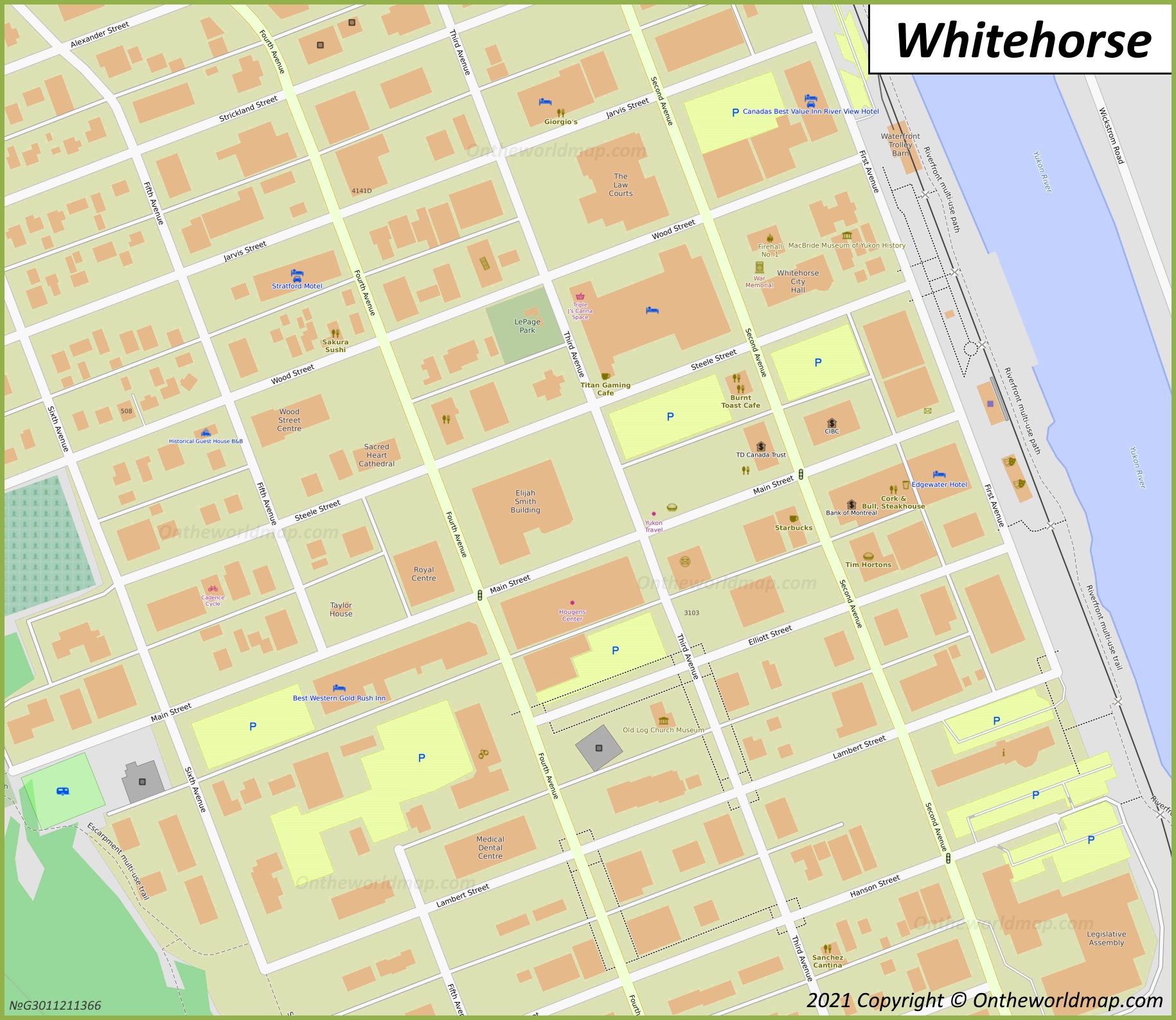 Whitehorse Location Map
Full size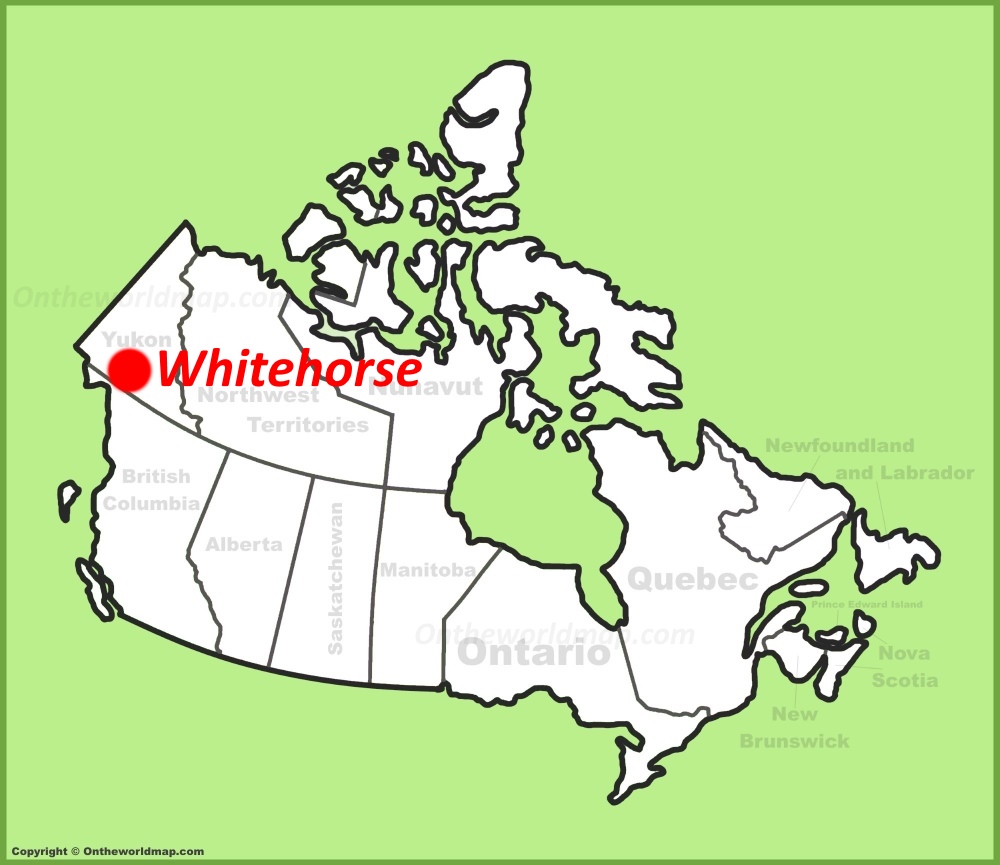 ---
About Whitehorse:
The Facts:
Territory: Yukon.
Population: ~ 25,000.
Neighbourhoods of Whitehorse: Downtown, Riverdale, Takhini, Takhini North, Takhini East, Range Point, Porter Creek, Crestview, Whistle Bend, Valleyview, Hillcrest, McIntyre, Arkell, Logan, Granger, Hidden Valley, MacPherson, McCrae, Wolf Creek, Wolf Creek North, Mary Lake, Cowley Creek, Spruce Hill, Pineridge, Fox Haven Estates, Mt. Sima Service.
Main sights: MacBride Museum of Yukon History, Yukon Arts Centre, Copperbelt Railway & Mining Museum, Yukon Beringia Interpretive Centre, Old Log Church Museum, SS Klondike sternwheeler, Whitehorse trolley, Takhini Hot Springs, Miles Canyon.