Saint John Map
Click to see large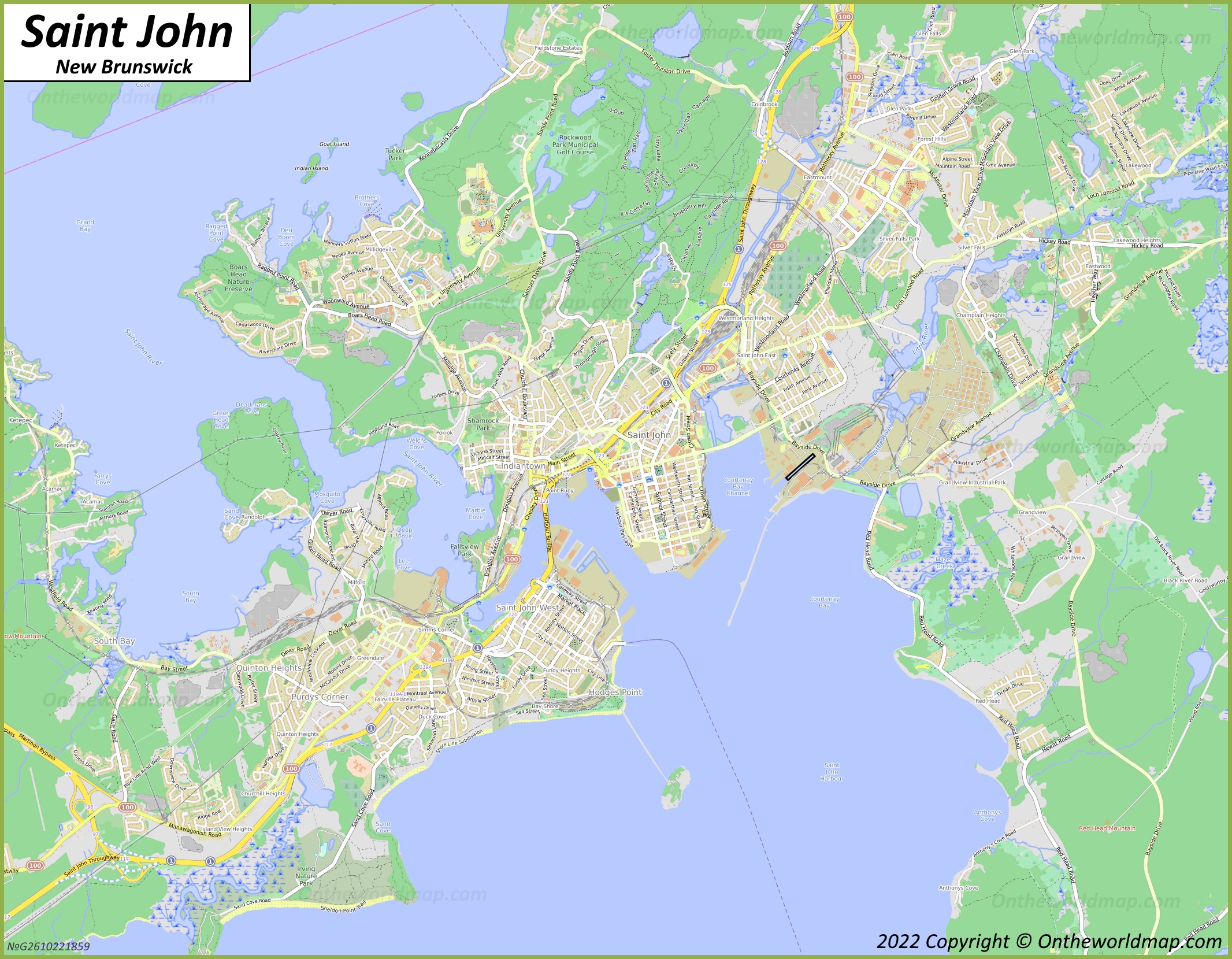 Click to see large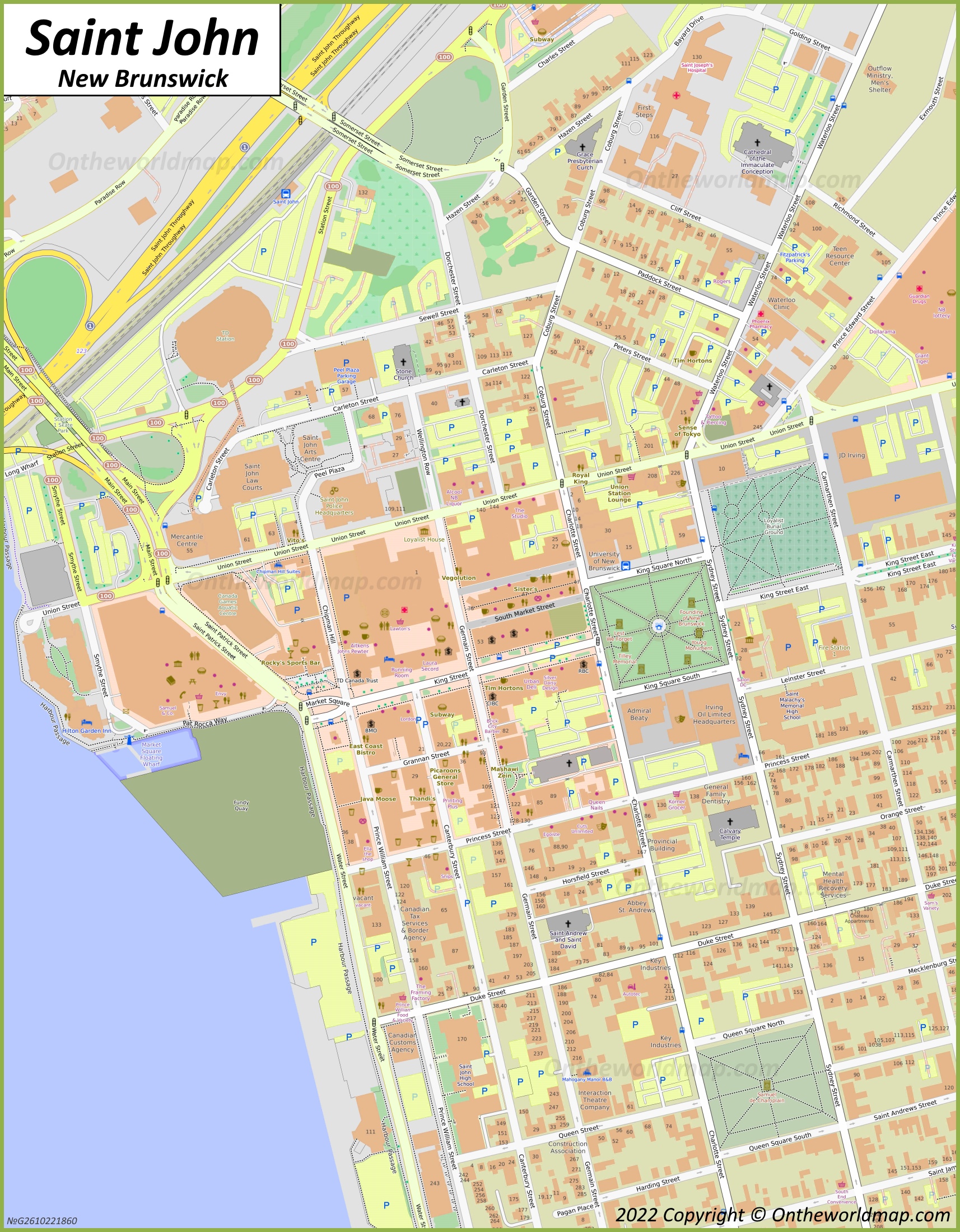 Saint John Location Map
Full size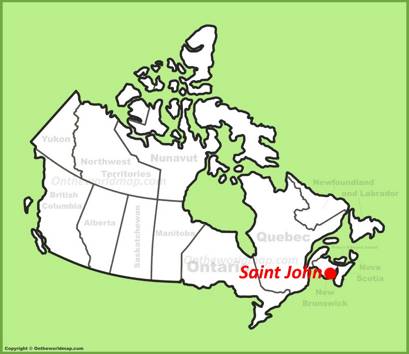 ---
About Saint John:
The Facts:
Province: New Brunswick.
Population: ~ 70,000.
Metropolitan population: ~ 130,000.
Main sights: New Brunswick Museum, Carleton Martello Tower, Fort Charnisay, Fort Howe, Imperial Theatre, Loyalist House, Saint John City Market, Partridge Island, Prince William Streetscape, Bank of New Brunswick, Fort La Tour, Barbour's General Store.