Red Deer Map
Click to see large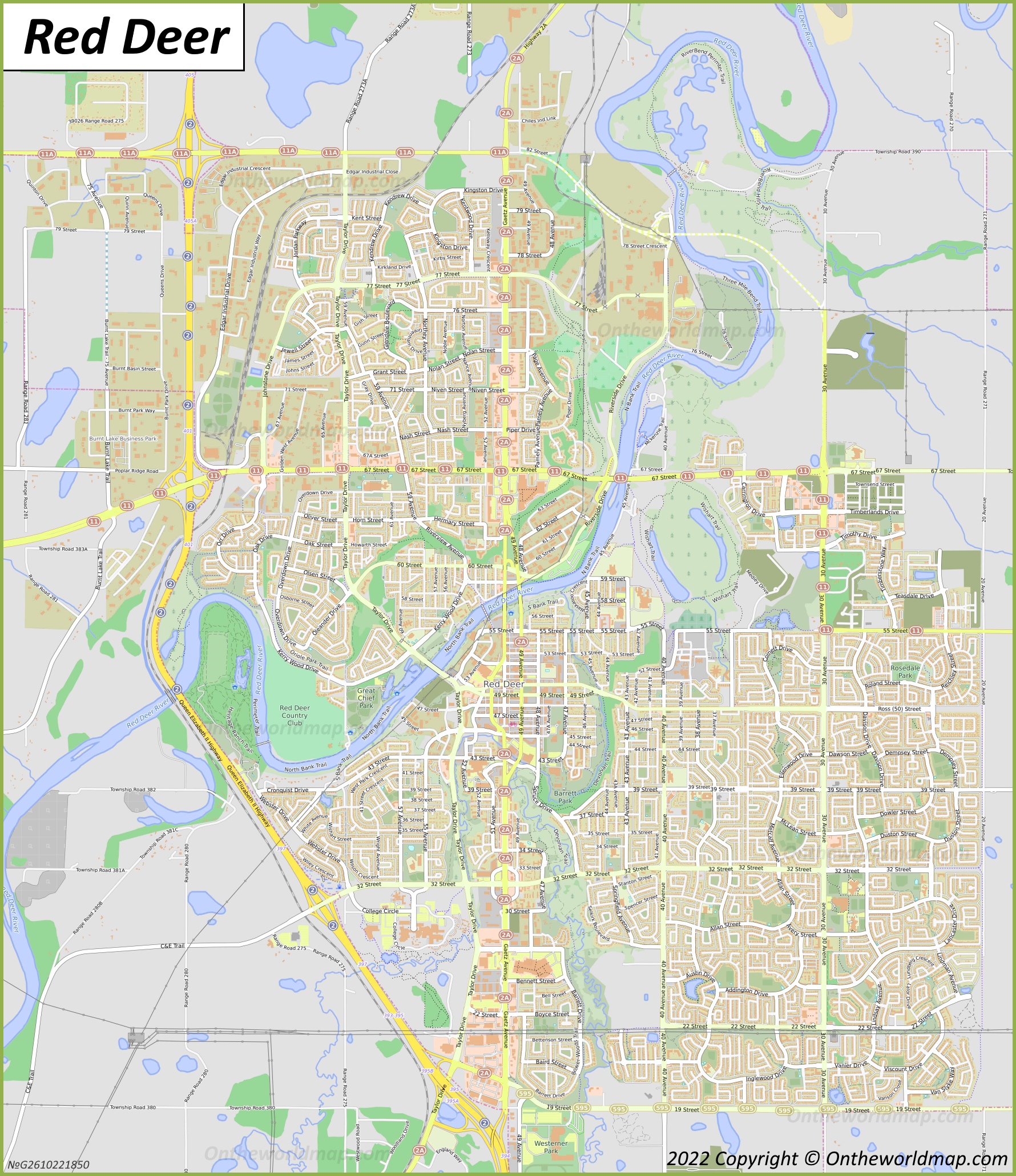 Click to see large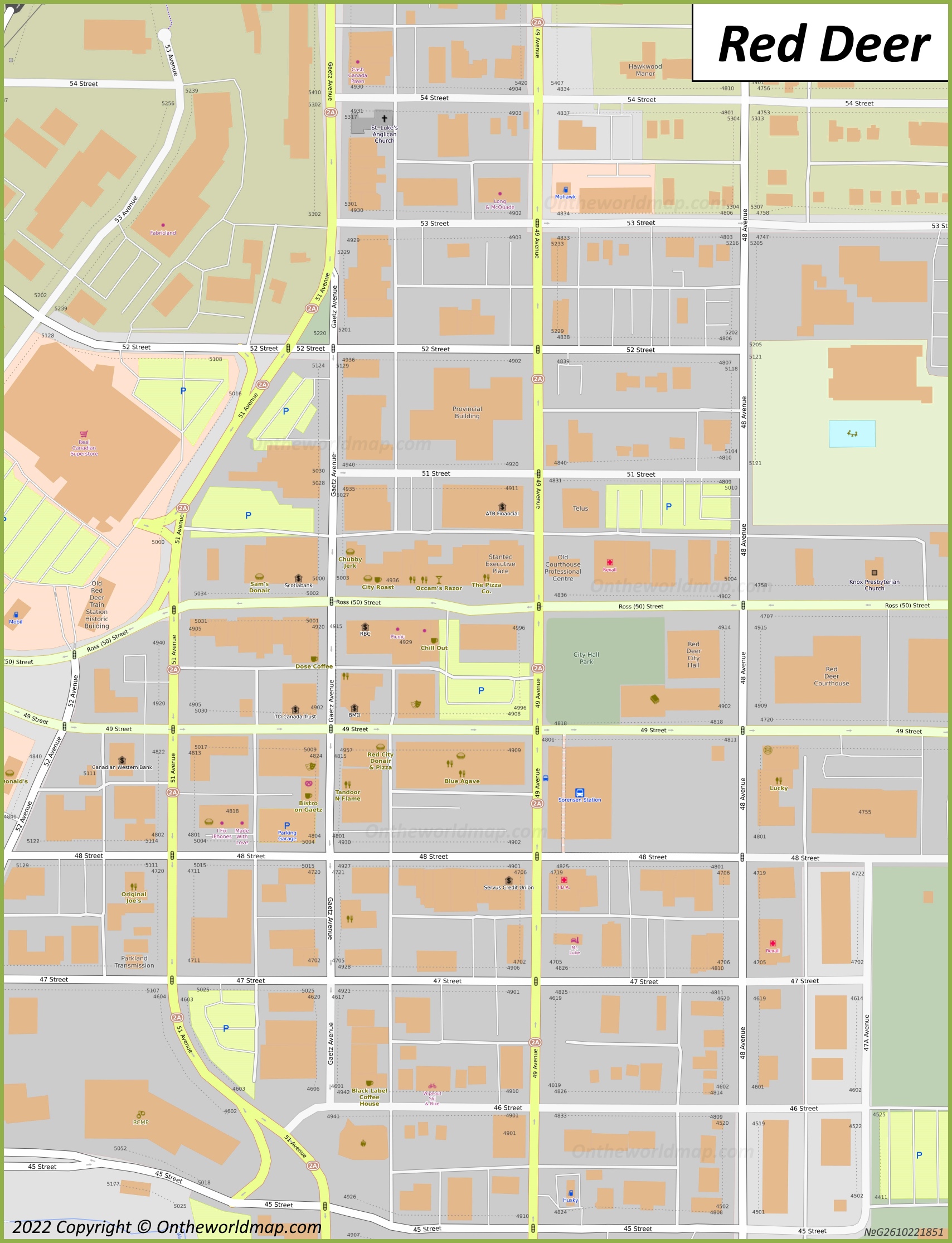 Red Deer Location Map
Full size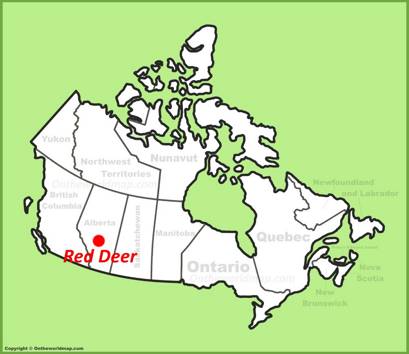 Red Deer Tourist Map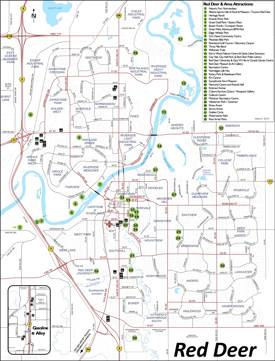 Red Deer Winter Trails Map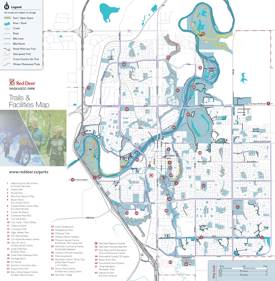 ---
About Red Deer:
The Facts:
Province: Alberta.
Population: ~ 110,000.
Neighbourhoods: Anders Park, Anders Park East, Anders South, Aspen Ridge, Bower, Bower Ponds Recreation Area, Central Park, Chiles Industrial Park, Clearview Extension, Clearview Meadows, Clearview Ridge, College Park, Davenport, Deer Park Estates, Deer Park Village, Devonshire, Downtown, East Burnt Lake, Eastview, Eastview Estates, Edgar Industrial Park, Evergreen, Fairview, Gaetz Lakes Sanctuary, Garden Heights, Glendale, Glendale Park Estates, Golden West, Grandview, Heritage Ranch, Highland Green, Highland Green Estates, Inglewood, Ironstone, Johnstone Crossing, Johnstone Park, Kentwood East, Kentwood West, Kingsgate, Lancaster Green, Lancaster Meadows, Laredo, Lonsdale, Maskepetoon Park, McKenzie Trail Recreation Area, Michener Hill, Morrisroe, Morrisroe Extension, Mountview, Normandeau, Northlands Industrial Park, Oriole Park, Oriole Park West, Parkvale, Pines, Queens Business Park, Red Deer College, Red Deer Golf and Country Club, Riverlands, Riverside Heavy Industrial Park, Riverside Light Industrial Park, Riverside Meadows, Rosedale Estates, Rosedale Meadows, South Hill, Southbrook, Southpointe Junction, Sunnybrook, Sunnybrook Extension, Three Mile Bend Recreation Area, Timber Ridge, Timberlands, Timberstone, Vanier Woods, Vanier Woods East, Waskasoo, Waste Management Facility, West Burnt Lake, West Park, West QE2, Westerner Park, Westlake, Woodlea.

Main sights: Alberta Sports Hall of Fame, Canyon Ski Resort, Peavey Mart Centrium, G.H. Dawe Community Centre, Greater Red Deer Visitor Centre, Red Deer Museum, Art Gallery, Waskasoo Park.