Niagara Falls Map
Click to see large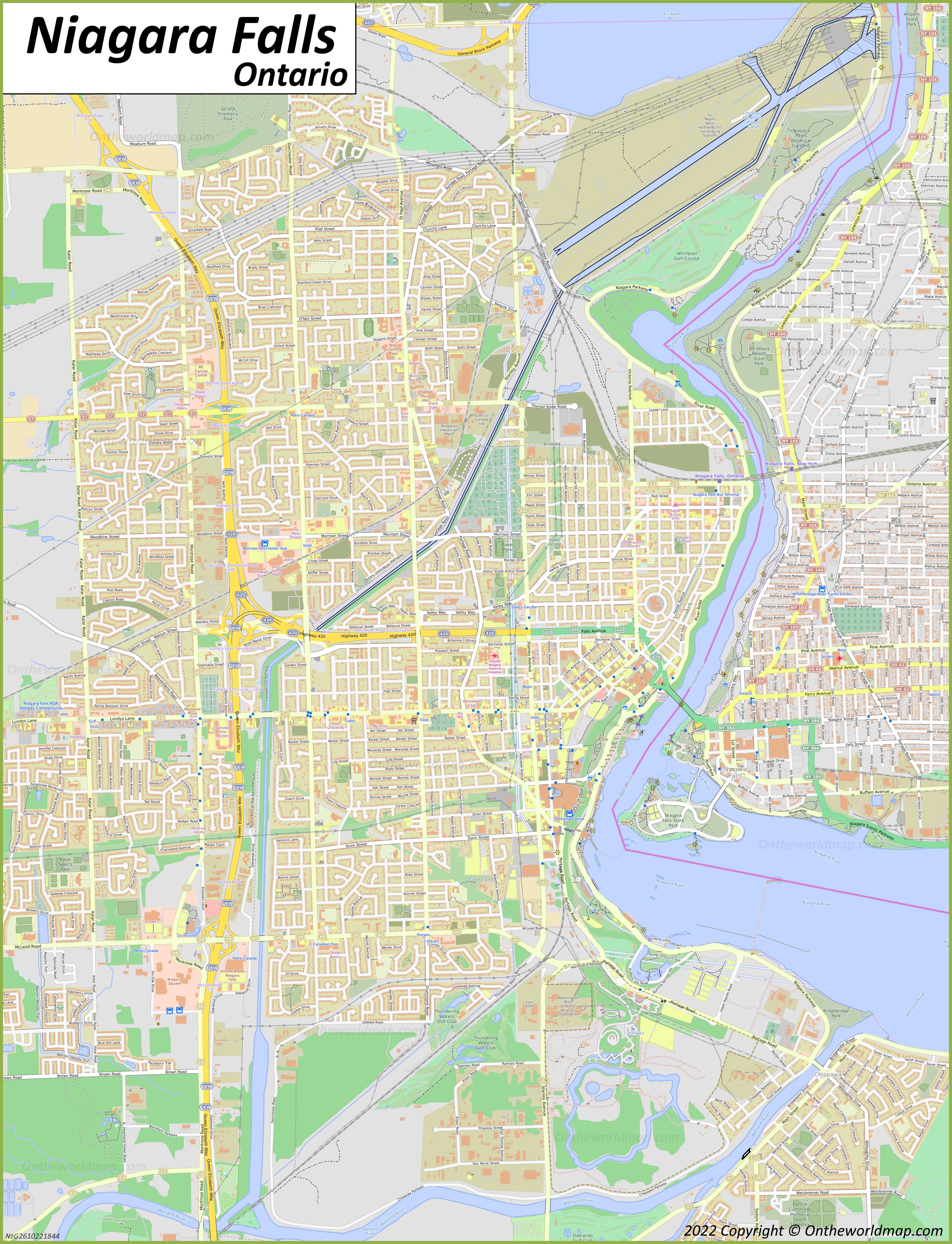 Click to see large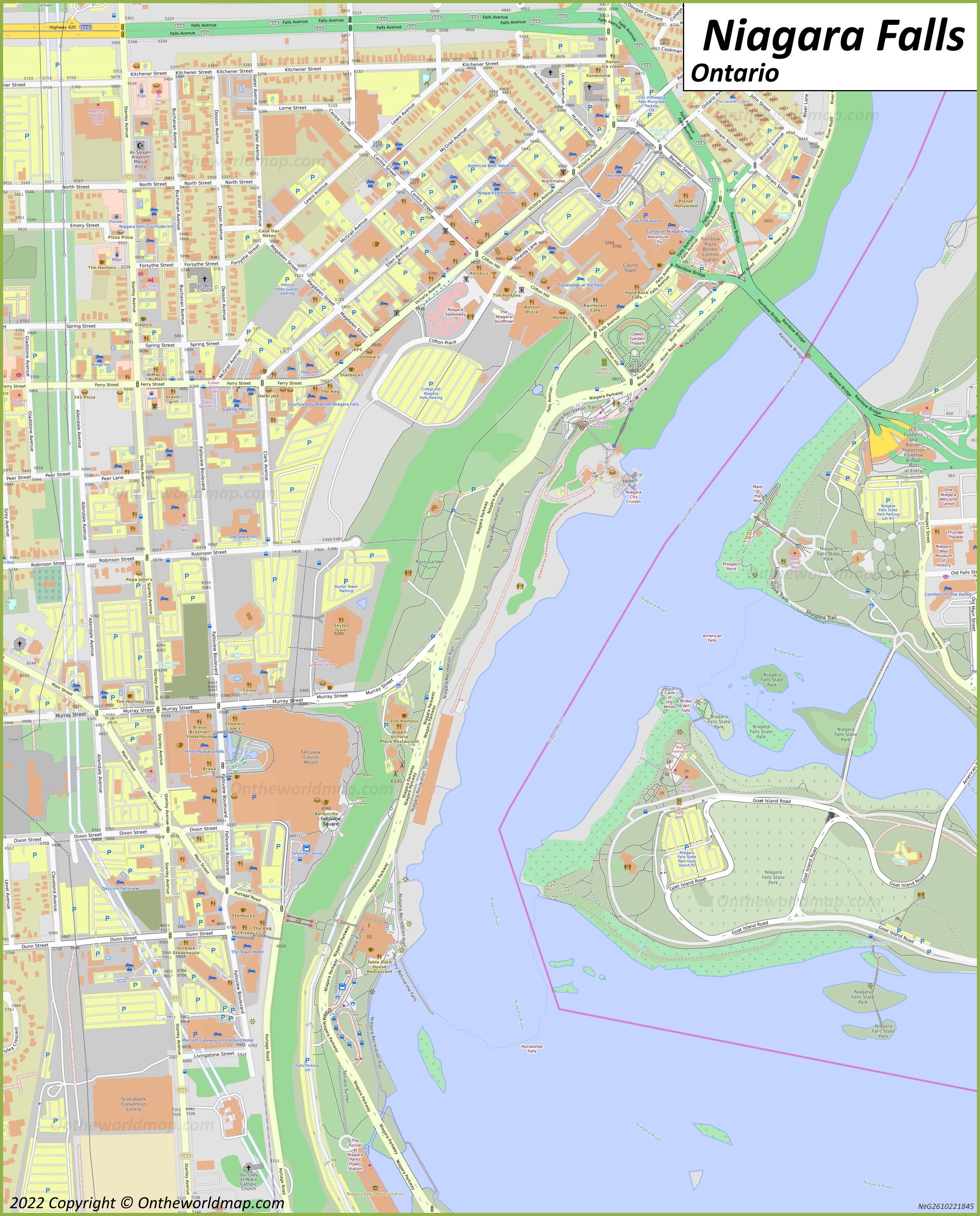 Niagara Falls Location Map
Full size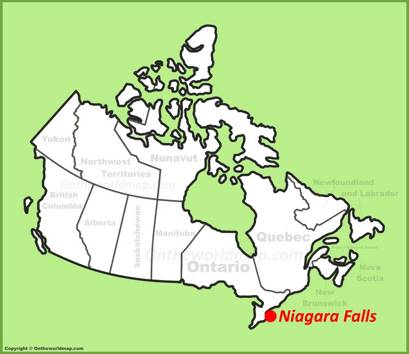 Online Map of Niagara Falls
Niagara Falls Tourist Map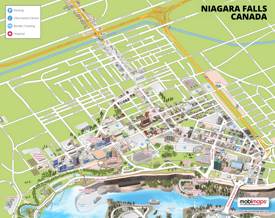 Niagara Falls Parks And Trails Map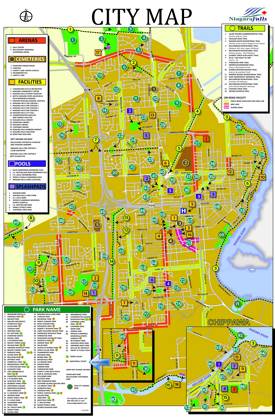 Niagara Falls Area Map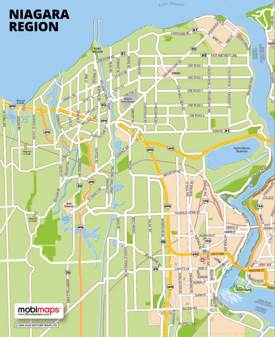 Niagara Region Map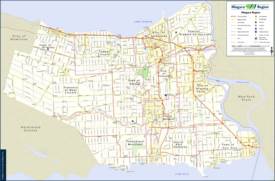 St. Catharines - Niagara Falls Area Road Map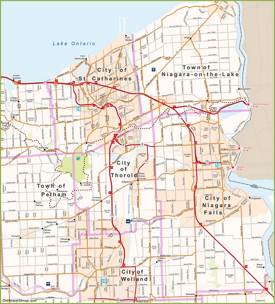 Niagara Falls (USA) Maps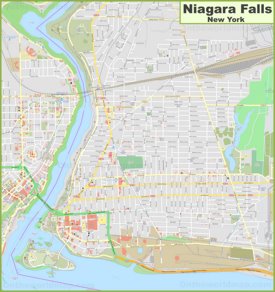 ---
About Niagara Falls:
The Facts:
Province: Ontario.
Population: ~ 90,000.
Metropolitan population: ~ 400,000.
Communities and Neighbourhoods: Beaverdams, Hyott, N.E.C. West, Nichols, Shriners, Warner, Chippawa, Bridgewater, Cummings, Hunter, Kingsbridge, Ussher, Weinbrenner, Crowland, Crowland, Drummond, Brookfield, Caledonia, Coronation, Corwin, Drummond Industrial Basin, Hennepin, Leeming, Merrit, Miller, Orchard, Trillium, Elgin, Balmoral, Central Business District, Glenview, Hamilton, Maple, Oakes, Ryerson, Valleyway, Grassybrook, Grassybrook Industrial Basin, Oakland, Rexinger, Northwest, Carmel, Kent, Mulhearn, Queen Victoria, Clifton Hill, Fallsview North, Fallsview South, Marineland, Queen Victoria, Stamford, Burdette, Calaguiro, Church, Cullimore, Gauld, Ker, Mitchellson, Mountain, N.E.C. East, Olden, Pettit, Portage, Queensway Gardens, Rolling Acres, Thompson, Wallice, Westlane, Garner, Hodgson, Lundy, Munro, Oakwood, Royal Manor, Westlane Industrial Basin, Willoughby, Niagara River Parkway, Willoug.

Main sights: Horseshoe Falls, Seneca Queen Theatre, Niagara Falls Centre for the Arts, Niagara Falls Art Gallery, Clifton Hill Attractions, Fallsview Casino Resort, Niagara Falls Convention Centre, Casino Niagara, Queen Victoria Park, Tablerock Welcome Centre, Niagara Hornblower Cruises, Niagara Skywheel, Skylon Tower.