Manama Map
Click to see large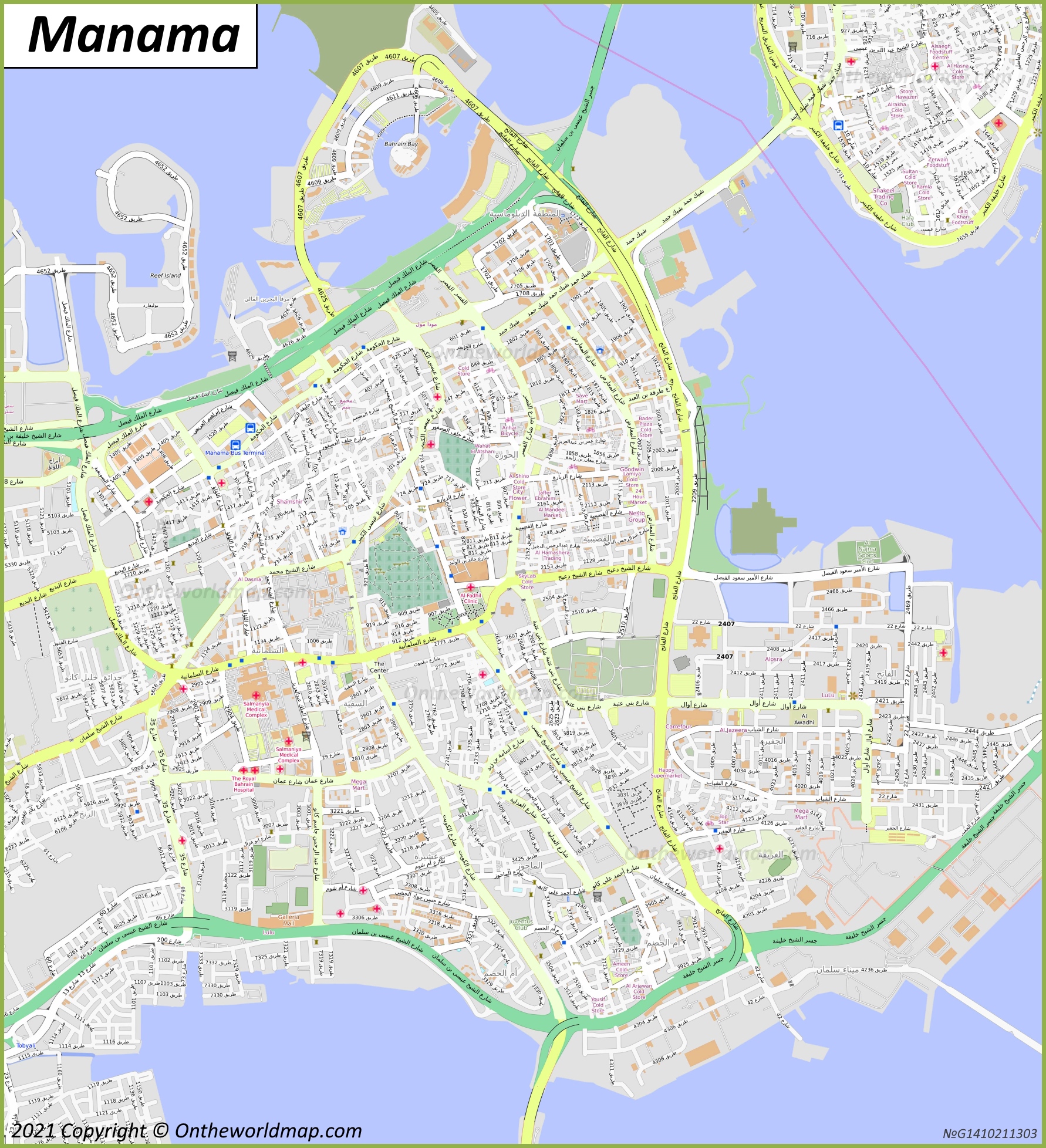 Click to see large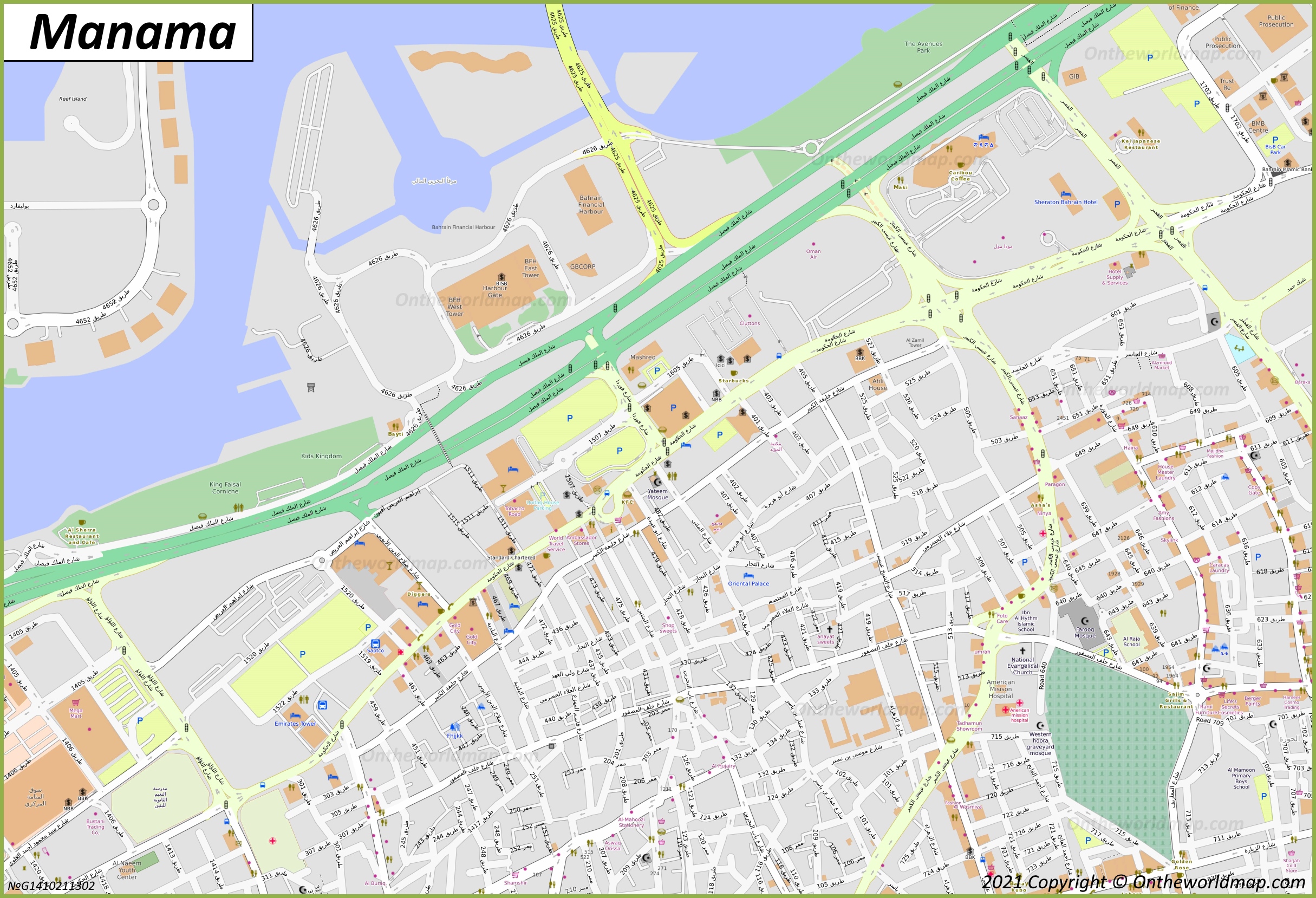 Manama Location Map
Full size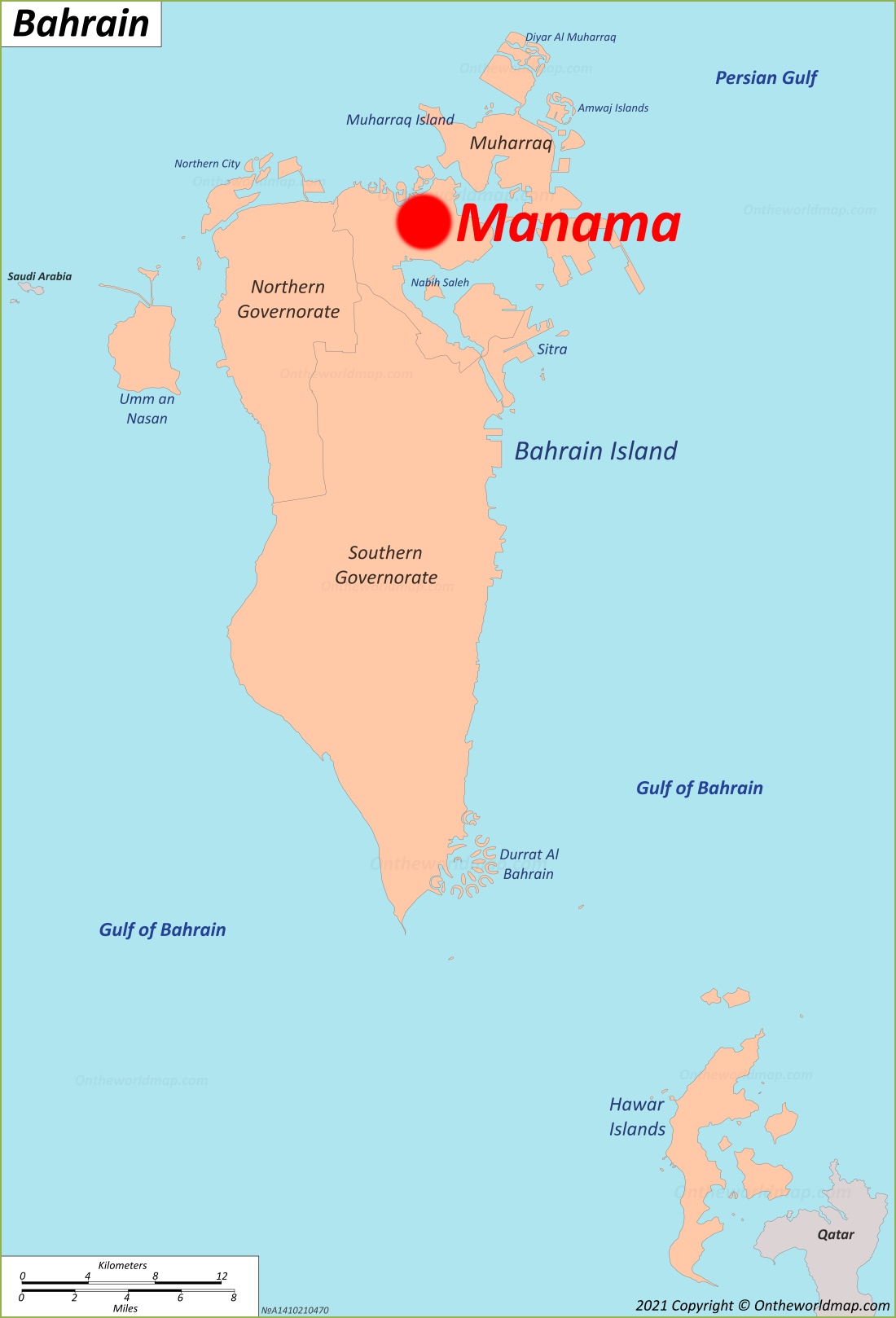 ---
About Manama:
The Facts:
Governorate: Capital.
Population: ~ 200,000.
Metropolitan population: ~ 550,000.
Districts of Manama: Old Manama, Awadhiya, Adliya, Bu Ashira, Bu Ghazal, Diplomatic Area, Ghuraifa, Gudaibiya, Gufool, Hoora, Juffair, Mahooz, Noaim, Ras Rumman, Seef, Seqaya, Sulmaniya, Umm Al Hassam, Zinj.
Main sights: Bahrain National Museum, Al-Fatih Mosque, Bab el-Bahrain Souk, Qal'at al-Bahrain, The Lost Paradise of Dilmun Water Park, Bahrain International Circuit, The Avenues, Al Dar Islands, Moda Mall - Bahrain World Trade Center, Seef Mall - Seef District, Bahrain Financial Harbour.