Algiers Map
Click to see large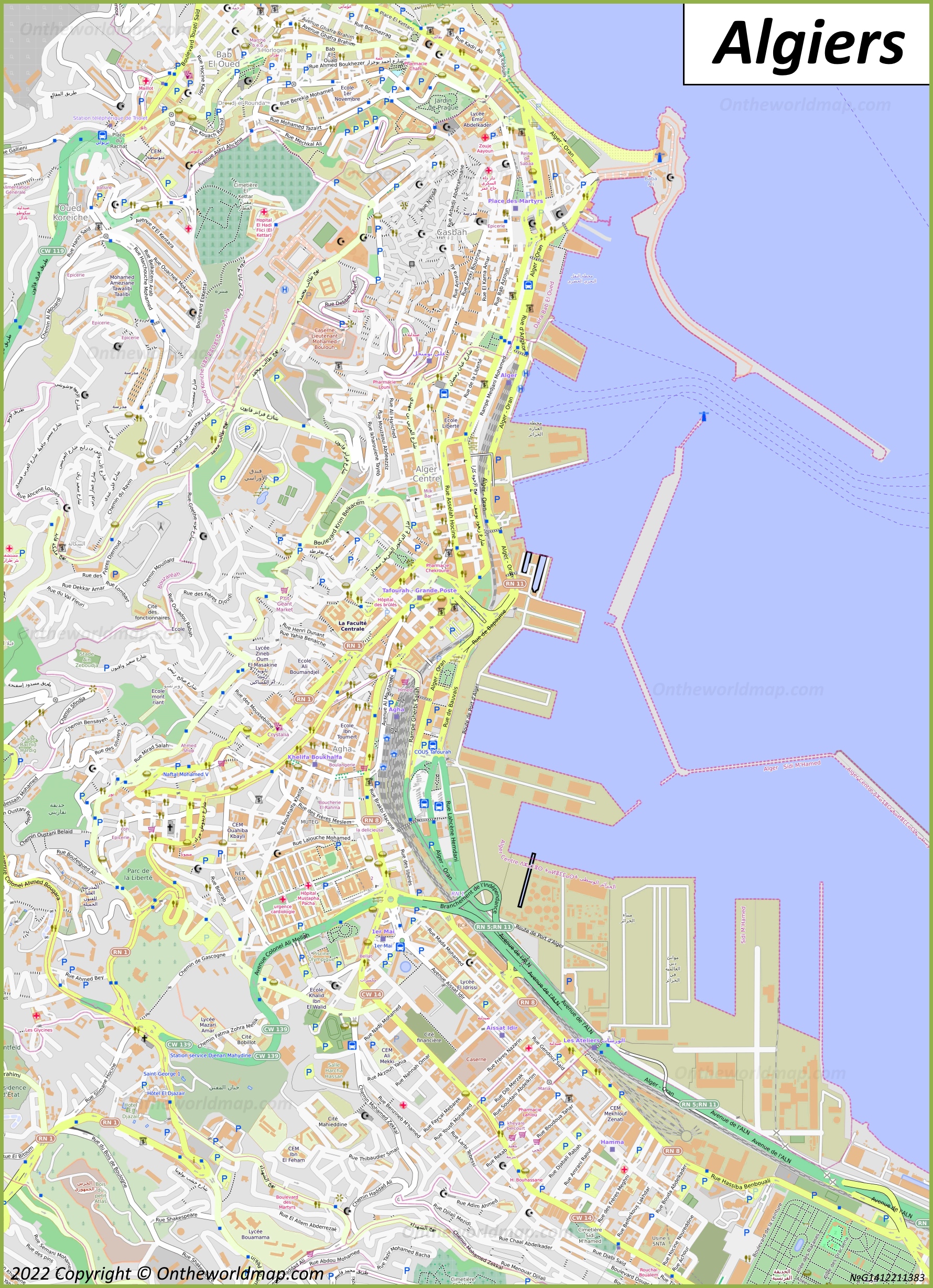 Click to see large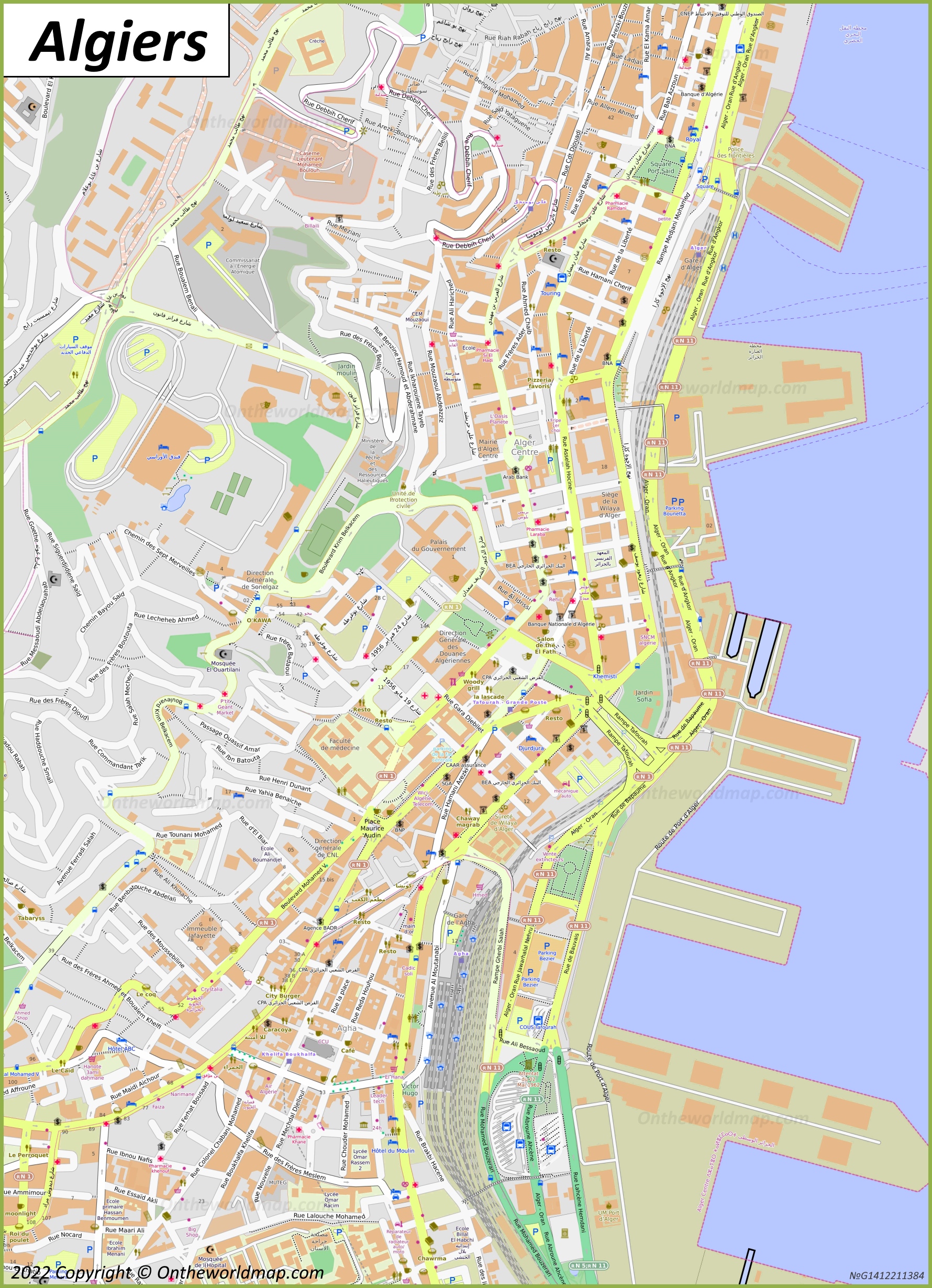 Algiers Location Map
Full size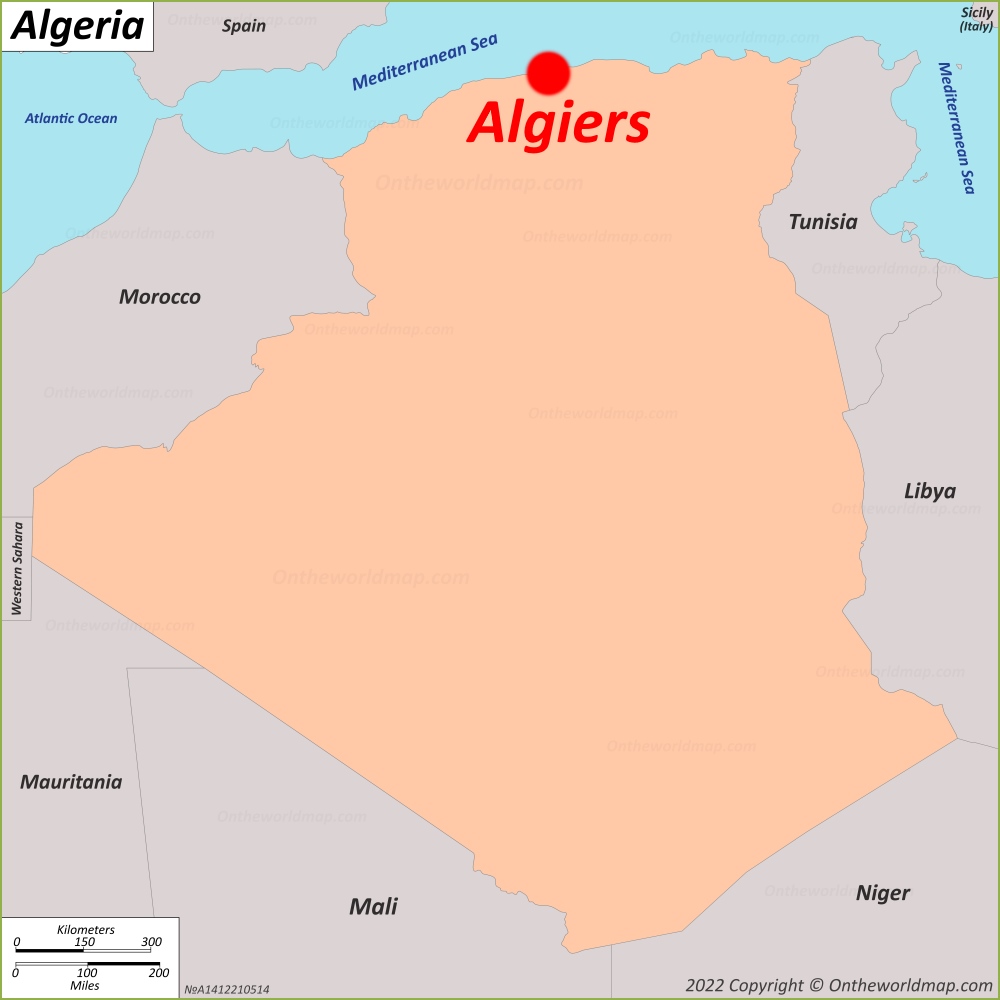 ---
About Algiers:
The Facts:
Province: Algiers.
Population: ~ 4,000,000.
Metropolitan population: ~ 8,000,000.
Districts of Algiers: Bab El Oued, Baraki, Bir Mourad Raïs, Birtouta, Bouzareah, Chéraga, Dar El Beïda, Draria, El Harrach, Hussein Dey, Rouïba, Sidi M'Hamed, Zéralda.
Main sights: Ketchaoua Mosque, Notre Dame d'Afrique, Bardo National Museum, National Library, Djamaa el Kebir, New Mosque, Villa Abd-el-Tif, Monument des Martyrs, Citadel, The Monument of the Martyrs.